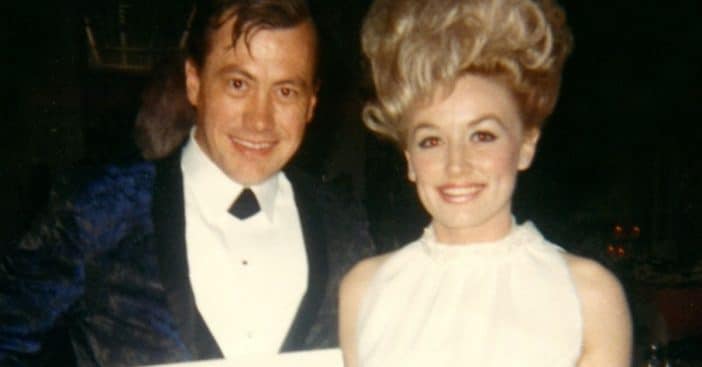 Country songwriter Bill Owens died on April 7 at the age of 85
He was the uncle and musical mentor of Dolly Parton, helping her grow as an artist and setting up connections
Parton grieved and honored her uncle with an emotional eulogy just months after losing her brother to cancer
On Wednesday, the publicist for Bill Owens confirmed that the country songwriter had died. He was 85. Owens had built a musical career that ended up inspiring and propelling that of Dolly Parton.
Parton herself further confirmed the news with a lengthy eulogy. In it, she emphasized the importance Owens played in her career by stating, "I wouldn't be here if he hadn't been there."
Bill Owens helped Dolly Parton on the path to success
I am sad by the loss of my uncle Bill Owens. He was the architect of our musical journey. Without his big ideas and hard work in the beginning, my big sister Dolly nor I would have dared to dream so big! Someone always turns on a light for our journey. RIP uncle Bill.

— Stella Parton (@StellaParton) April 8, 2021
When Dolly Parton was 10, Bill Owens, a country songwriter and her very own uncle, provided important early guidance. He secured her very first radio performance for the Knoxville, Tennessee show Cas Walker Farm and Home Hour.
RELATED: The Honors Dolly Parton Has Turned Down During Her Long Career
The two would work closely together, writes AP, with Owens often encouraging Parton, teaching her, offering her connections, and ensured she always tried to grow as an artist. This meant encouraging her to practice guitar and transporting her to any nearby shows where she could perform.
Dolly Parton honors her mentor and biggest ally
I've lost my beloved Uncle Bill Owens. I knew my heart would break when he passed, and it did. I'll start this eulogy by saying I wouldn't be here if he hadn't been there. Read more: https://t.co/BCEaVnrFgQ pic.twitter.com/i3gRjv58nt

— Dolly Parton (@DollyParton) April 7, 2021
This has already been an emotional year of loss for Parton, who lost her brother less than three months ago. "I've lost my beloved Uncle Bill Owens," Parton announced of her uncle, who passed away on April 7. "I knew my heart would break when he passed, and it did. I'll start this eulogy by saying I wouldn't be here if he hadn't been there."
She went on offering personal firsthand testimony of his influence over her life. Parton added, "He was there… there in my young years to encourage me to keep playing my guitar, to keep writing my songs, to keep practicing my singing. And he was there to help build my confidence standing on stage where he was always standing behind me or close beside me with his big ol' red Gretsch guitar."
"It's really hard to say or to know for sure what all you owe somebody for your success. But I can tell you for sure that I owe Uncle Billy an awful lot."