Jane Fonda, Dolly Parton, and Lily Tomlin are gearing up for an on-screen reunion. The former 9 to 5 costars will be a trio once again after Parton's confirmed cameo for Grace and Frankie.
On February 11, the country singer announced her arrival on the Netflix series. The news of the reunion played in harmony with the 40th anniversary of the film, 9 to 5. Parton reminisced on how well she, Fonda, and Tomlin worked together during the film's production, and how excited she felt to be back together. "I've been trying to do Grace and Frankie for years," Parton told UK show, Lorraine. "It's a crazy wonderful show." After expressing her love for Jane Fonda repeatedly, many wondered just how close the two stars truly are.
Jane Fonda Once Sang Backup for Dolly Parton at The Grand Ole Opry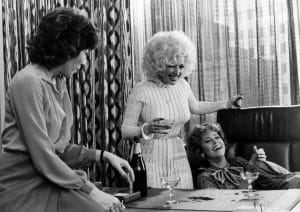 In an interview with James Corden back in 2017, Jane Fonda laughed about life post-filming of the 1980s classic. She recalled going on tour with Parton, the chaos that ensued, and how it all started.
RELATED: '9 To 5' Sequel In The Works With Original Cast Including Dolly Parton & Lily Tomlin
"She had me fly down to Nashville and had me sing backup for her at The Grand Ole Opry," Fonda told Corden. "Then we went on her tour bus and the first stop was at her cousin's still in the Ozarks." Jane Fonda discussed the drunken night she shared with Parton and friends, and just how wild everything got.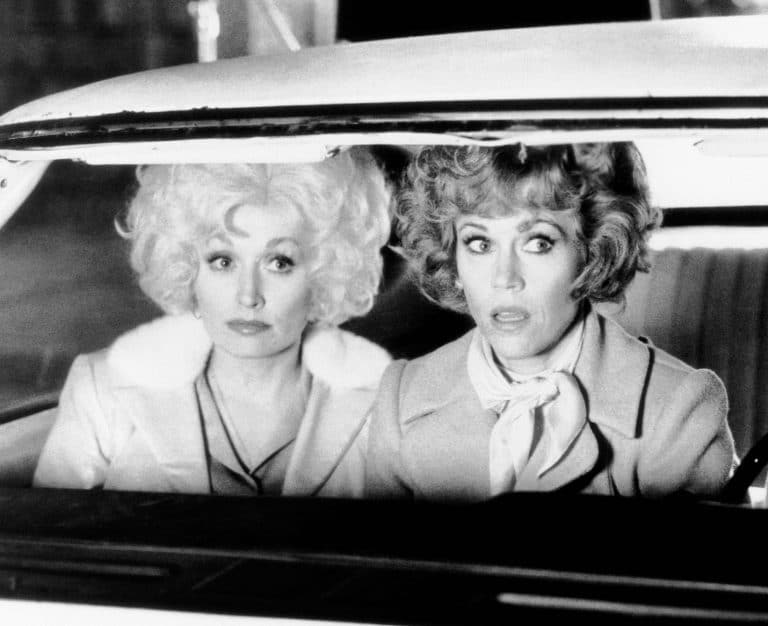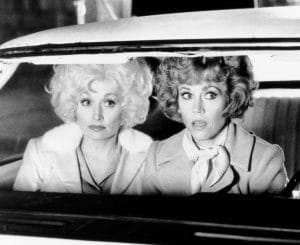 "She wanted me to know what really good White Lightning was like," Fonda said. "I was drunk for 10 days, and I didn't know it until I got home". When Corden asked if he should drink moonshine, the actress replied, "Depends on what you want" with a sassy smirk.
With the audience erupting into laughter, Jane Fonda continued about the night. She mentioned how Parton's husband edited clips he filmed of the group during their time together. "When I looked at that video," Fonda recalled, "I realized that we had no idea that we were as drunk as we were." In a 2018 interview with The New Yorker, Fonda spoke highly of her friendship with Parton. "Dolly is a person of heart and spirit," she said. "She is profound, and she has a really, really huge heart, and she's really smart and deeply spiritual."