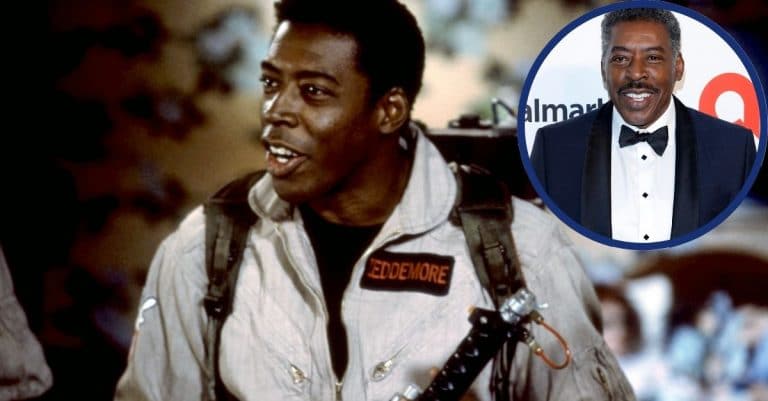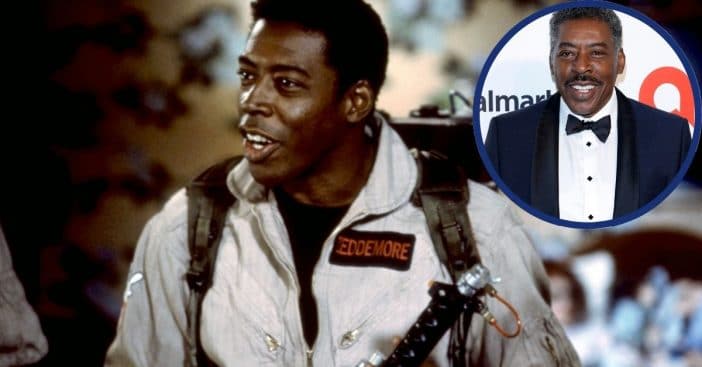 It takes skill to stand out as a cheery goldmine in a sea of comedic talent. But Winston Zeddemore certainly achieved that in Ghostbusters (1984). This took equal star power, delivered in full by Hollywood favorite Ernie Hudson. Just where did his career take him after exiting the famous Ectomobile?
Tragedy struck Ernie Hudson when he was very young. He never knew his father and his mother died of tuberculosis just two months after his birth on December 17, 1945. So, his maternal grandmother raised him. Additionally, he himself had asthma, which led to a medical discharge from the army. However, this did give him time to cement his place in history. In Detroit, Michigan, he earned the prestigious role of resident playwright at Concept East, which was America's oldest black theatre company. He supplemented both his writing and acting skills with a college education and even formed the Actors' Ensemble Theatre so other young black artists could show their craft and launch their careers.
Hudson's big break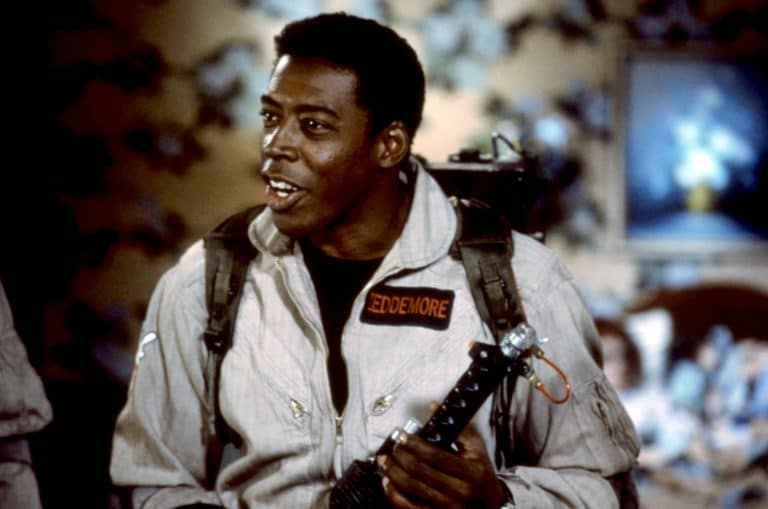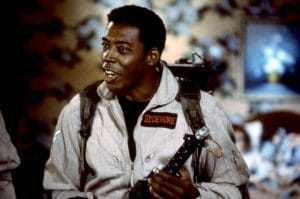 After all this hard work for himself and others, Ernie Hudson got his big break in 1976 with the film Leadbelly, where he played Archie. From then on, many of his credits included popular series like The Dukes of Hazzard and The A-Team. Playing Winston Zeddemore on Ghostbusters really gave him national regard. It would be a role and franchise he'd revisit a lot in the future, but until then, his career included a lot of other titles and a significant role in Congo.
View this post on Instagram
RELATED: 'Ghostbusters' (1984) Cast Then And Now 2021
Additionally, despite his cheery Ghostbusters disposition, he played a very famously stern FBI superior in Miss Congeniality starring Sandra Bullock. HBO subscribers could see him very frequently throughout the entirety of Oz as Warden Leo Glynn. The show also acted as a family reunion after his son Ernie Hudson Jr. landed a role as an inmate.
What is Ernie Hudson's net worth?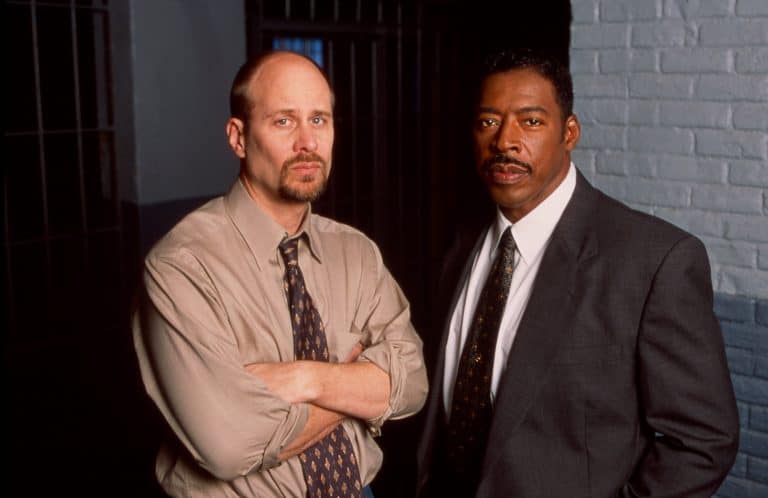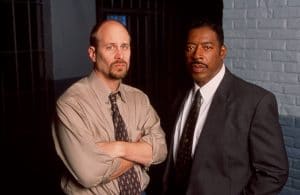 Who you gonna call? Ghostbusters! And, of course, Winston Zeddemore, still. Hudson reprised his role for the 1989 Ghostbusters sequel. Then, he gave 2016's all-female ghostbusting team a special cameo by appearing in that reimagining of the series. This time, he played Bill Jenkins, the uncle of Pattie Tolan, played by Leslie Jones. Fans can look for him again in Ghostbusters: Afterlife, due out in 2021 and featuring a nostalgic cast with Sigourney Weaver, Dan Aykroyd, Bill Murray and Annie Potts. He's also a famous part of Carshield commercials!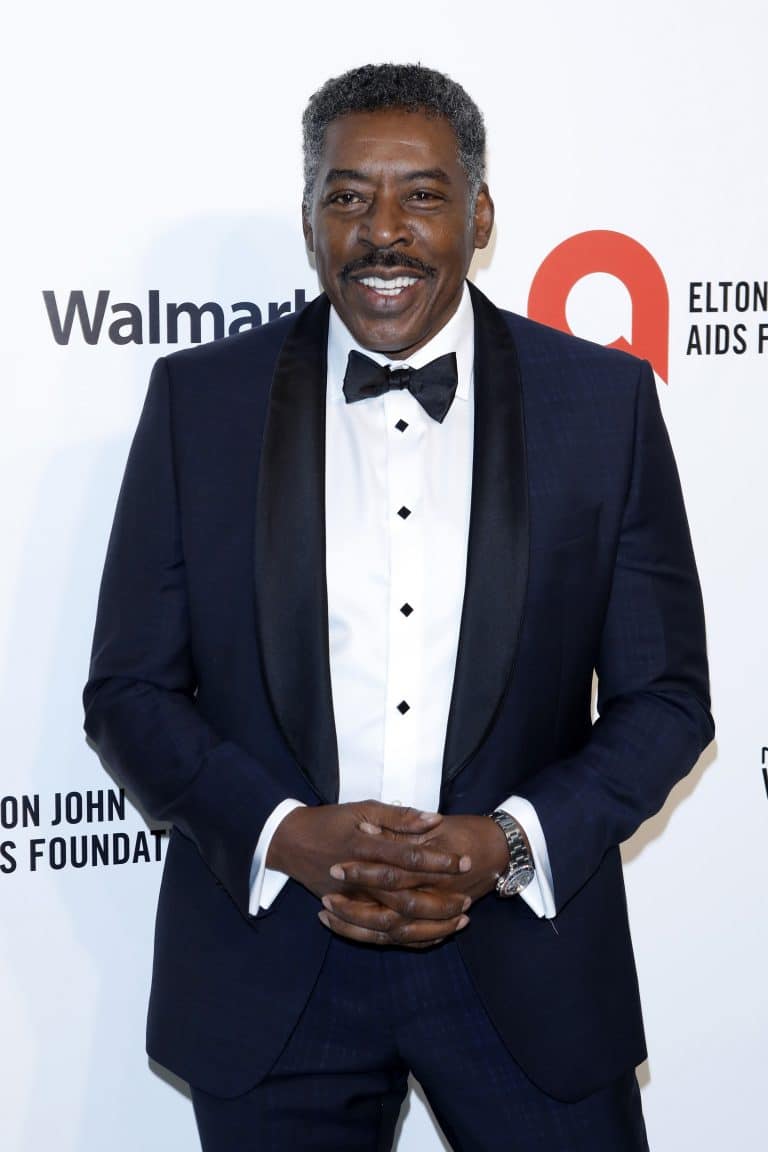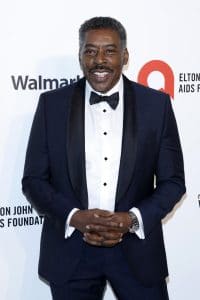 At the age of 75, as of December 2020, Hudson stays as busy as ever – and has a net worth of $5 million. In fact, he's become a rather popular recurring character in Netflix's Grace and Frankie. There, he joins yet another comedic star-studded cast of Lily Tomlin and Jane Fonda that follows wacky romance misadventures. Although the COVID-19 pandemic impacted filming for the latest Ghostbusters sequel, production was due to resume in January of 2021, so fans can look forward to this newest iteration in the future, which Hudson has voiced high approval of.