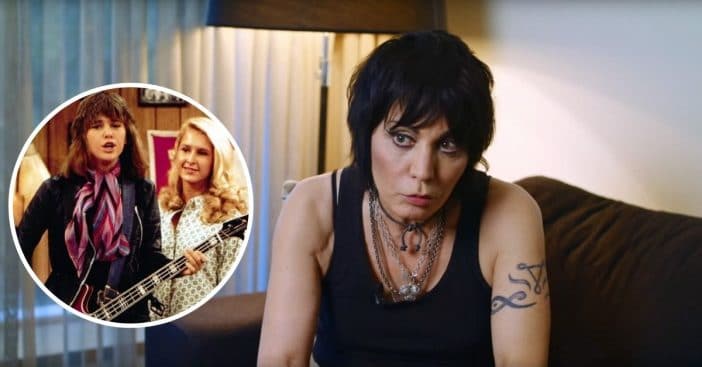 In a Happy Days episode in 1977, musician Suzi Quatro appeared as the character Leather Tuscadero. She performed Elvis Presley songs and fans loved seeing Suzi Q on the show, including a young Joan Jett!
Joan was 19 at the time and already a part of the band the Runaways. She recalls watching this Happy Days episode called "Fonzie, Rock Entrepreneur." Joan saw a lot of herself in the episode, especially since she was very influenced by Suzi growing up.
Rocker Suzi Quatro appeared on 'Happy Days' and Joan Jett loved it
Joan admitted, "Suzi Quatro was the first girl to get up there and do it. She's the one who made think, wow, if she can do it, so can I." She added, "I was 15 the first time I saw her, and it completely blew my mind."
RELATED: Joan Jett And The Blackhearts Perform 'Light Of Day' Virtually For Fans
In the episode, Joanie Cunningham sees Leather Tuscadero perform and decides to join a band herself called Leather & The Suedes. Joan hopes that Suzi Quatro, that Happy Days episode and her own band helped inspire women everywhere to go out and rock.
Do you remember that episode? Watch a clip below: