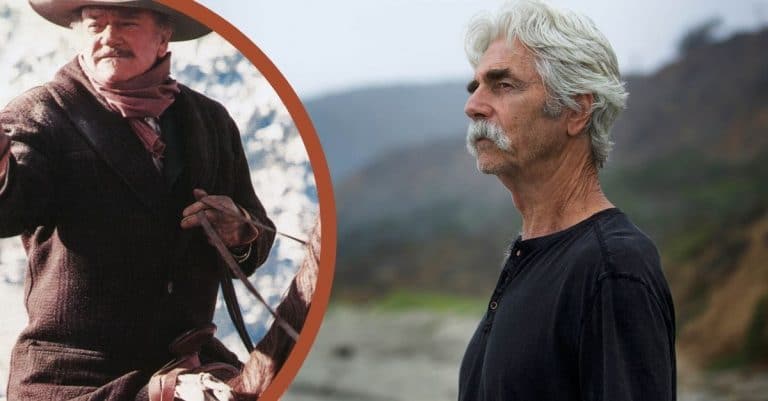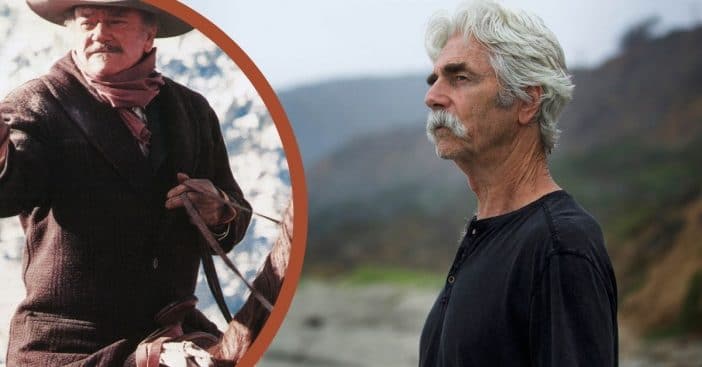 A career of several decades gives an actor plenty of time to become an inseparable icon in a particular genre or genres. Such was the case for Sam Elliott and John Wayne alike, particularly among Westerns. But the two did not always cross paths in their work. In fact, to hear Elliott tell it, they did not have a proper meeting until near the end of Wayne's momentous career.
As much as Elliott is an established presence in the industry, when given the chance to talk with Wayne, he became first and foremost a fan. At the time, Elliott was an aspiring actor with big dreams, inspired by a painting collection and one of the muses behind it.
John Wayne meets rising star Sam Elliott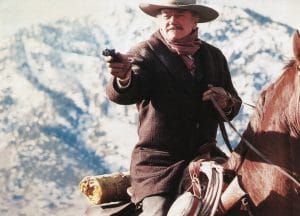 "He was doing The Shootist, his last film," Sam Elliott recalled of John Wayne. The Shootist released in 1976, making Wayne about 69 and Elliott 32 at the time, give or take. Elliott further recounted, "I had this collection of water-colored prints called a John Ford Collection — beautiful paintings done by 14 of his favorite 20 actors he ever worked with. Wayne was among them. … I went in and talked with him for a few minutes. He didn't know me from Adam but he knew I was an aspiring actor."
RELATED: Sam Elliott Finally Discusses His Favorite Role Of All-Time
At the time, Elliott was in the position to stand as an avid fan eager to carve his own path. Inspired by Wayne, he also sought his autograph when they first met. It was perhaps more than his younger self ever dared dream, as Elliott admitted to going to the movie theaters each time a new John Wayne film was released.
Careers nearly overlap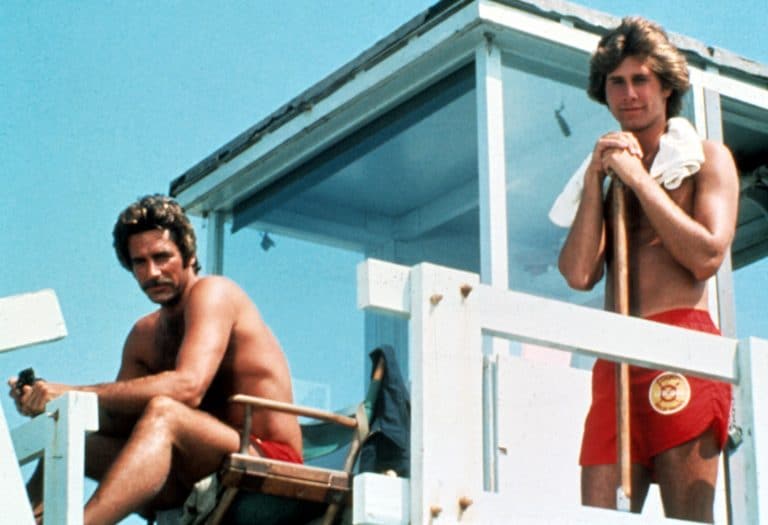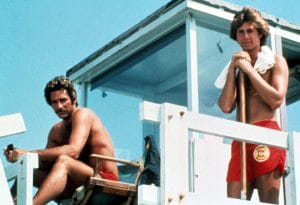 Of the many John Wayne movies out there (sources name anywhere from 83 to 250), Sam Elliott names The Quiet Man and The Searchers as his favorites. "I was going to the theater and having that experience and thinking 'wow, that's incredible,'" he shared. "Then later on in high school I was always in plays. I was always in the choir, always in vocal ensembles. My mom dragged me to sing in the church choir — the Congregational church — when I was like 5 years old. That's where it began."
The Shootist would be Wayne's final film before his death in 1979. Elliott caught him at a pivotal time in his life as he played a gunfighter battling cancer shortly before he himself succumbed to it. Elliott's own career began gradually with appearances in The Way of the West and Butch Cassidy and the Sundance Kid. Ultimately, Elliott's breakthrough in film came from Lifeguard the same decade he met Wayne – the same year Wayne's final film released.