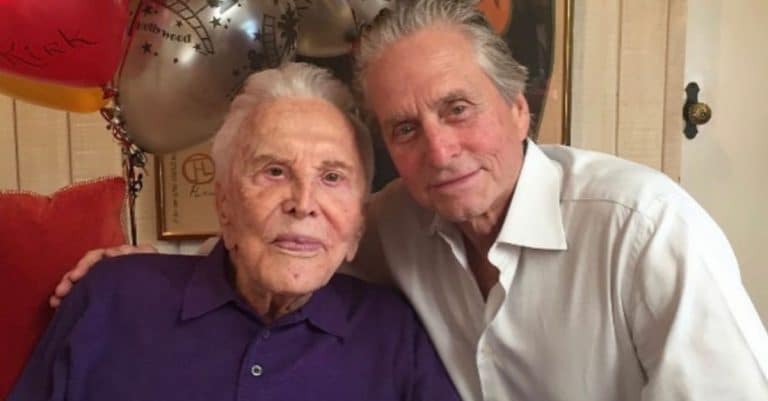 Legendary actor Kirk Douglas passed away on February 5, 2020, one of the earliest in a grueling year of loss; a year after his father's passing, Michael Douglas took time to remember his father and shared a tribute.
Michael shared the tribute on Instagram and remarked on his father's legacy as an actor and parent. He also noted the remarkable age at which his father passed at. A touching photo of father and son accompanied the tribute.
Michael Douglas remembers his late father Kirk Douglas
View this post on Instagram
On February 5, one year exactly since his father's passing, Michael Douglas posted his tribute to Kirk Douglas. "Can't believe it's been a year since you left us," his post reads. "At 103, you picked a good time to check out. I love you with all my heart!"
RELATED: Five Of The Major Kirk Douglas Movies We Watched With Our Parents
In the picture, father and son stand arm-in-arm beside each other. Behind them float various red and gold balloons with varying scrolly and flowery designs on them. In the image, he sits among family, which is how he passed away: at home in Beverly Hills, California, surrounded by his family. His passing followed several health scares, including a major stroke; Douglas needed an intense speech therapy regime to speak again.
Remembering and mourning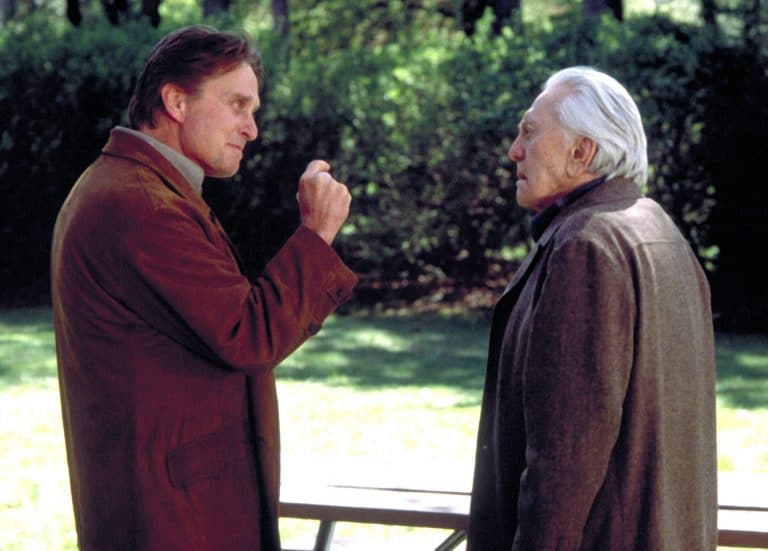 Michael was the one to announce his father Kirk's passing alongside his brothers who still live Peter and Joel (Eric passed away in 2004). "It is with tremendous sadness that my brothers and I announce that Kirk Douglas left us today at the age of 103," he'd written across social media platforms. The statement went on, "To the world he was a legend, an actor from the golden age of movies who lived well into his golden years, a humanitarian whose commitment to justice and the causes he believed in set a standard for all of us to aspire to."
Kirk Douglas came to represent a lot to Michael, his daughter-in-law Catherine Zeta-Jones, his family as a whole, to fans, and to those who needed some inspiration. Indeed, Zeta-Jones commented on the post, "Love you Pappy," accompanied with symbols of prayer and a kiss. Douglas had a lot to take pride in after he came to represent a true rags-to-riches story; he then used his platform to become a philanthropist. After living as the underdog for much of his childhood, Douglas became an icon of war and western media, always someone in control because that's who he came to be in real life, and always offering inspiration.