Families take many forms but remain important 24 hours a day, seven days a week, 365 days a year. Unfortunately, not all pets in shelters – no matter how loving that shelter – can spend any days with a family. They don't have one or multiple dedicated souls fussing over their wants and happiness. Such was the case for Wiggles for ten years. Finally, though, she has a forever home.
5As animal shelter, located in Godfrey, Illinois, provided Wiggles with all the essentials she could need. But the staff must spread their responsibilities and attention across all their canine charges as a job. It couldn't ever be exactly like having a family. But her days of waiting are over.
Wiggles wiggled into her new family's hearts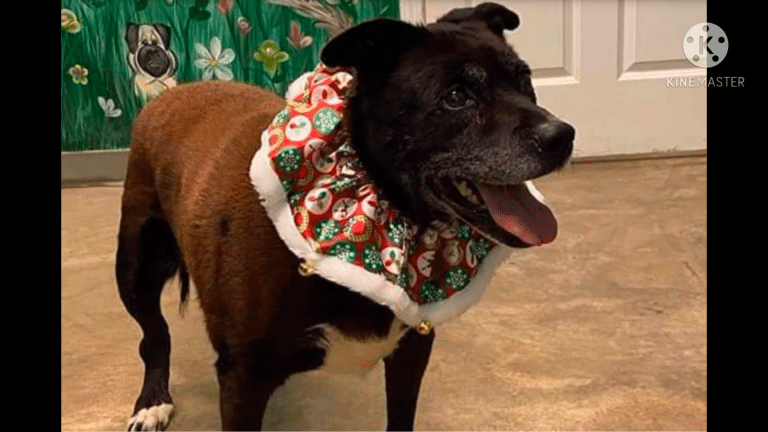 Karla Crane, who works as a dog trainer at 5As animal shelter, deemed Wiggles's new family "perfect," adding, "We couldn't ask for anybody better." Wiggles and her family made the journey from Illinois to Missouri, everyone filling a hole in each other's hearts.
RELATED: After 7-Year Wait, Shelter Dog Finally Gets Adopted
The couple in question had lost two dogs to cancer previously. Crane stayed in contact with the Missouri family even after the adoption process concluded. As a result, she could report that the family's provided her with extensive, comprehensive veterinarian visits. They also put her on medications for her particular needs.
A long time coming


"If a puppy comes in, they're adopted within a month," Crane mused. "Older dogs that come in … they're the ones that have to stay here until we find a family." Wiggles was one such dog who spent 11 years at the no-kill shelter. It was over a decade fraught with difficulties. She started off unfriendly to people, which made her an unpopular candidate for adoption. Then, when she did finally warm up to others, she received a tumor diagnosis. The benign tumor grew from a golf ball to cantaloupe-sized. Between this, her age, and some food allergies, Wiggles had unlikely prospects of finding a home.
5As gets its name from Alton Area Animal Aid Association. It is no-kill and non-profit. Working within these parameters, the shelter provided Wiggles with medications and special food to accommodate her allergies. Her new family continues that treatment trend today. That medicine they starter her on is for arthritis. At 14, this pit bull mix will have a family the next time the holidays roll around and the Missouri family has a new pet to spoil.