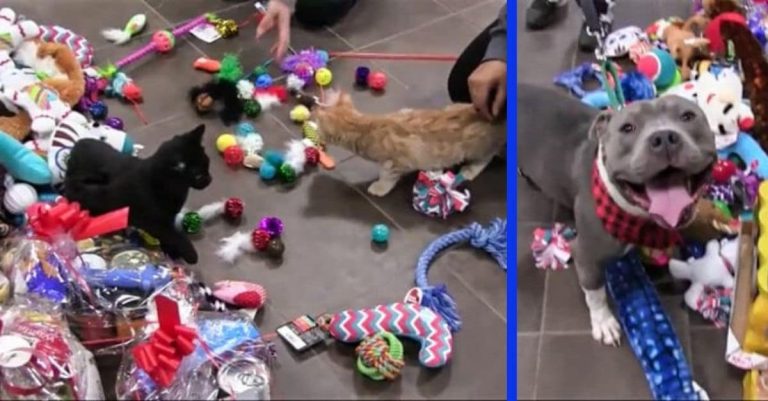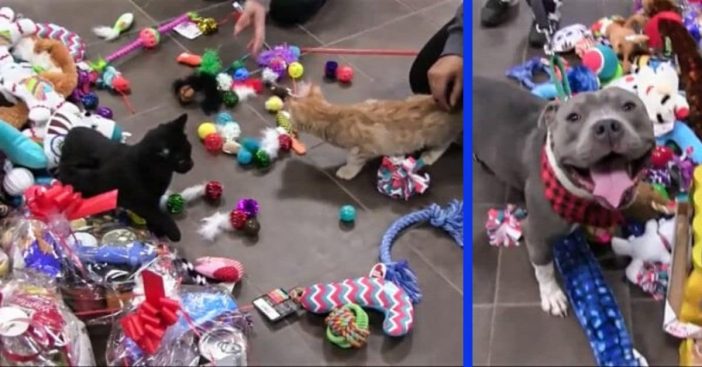 Humans aren't the only ones who get to enjoy the excitement of opening Christmas gifts. For animals at Animal Rescue League of Iowa (ARL-Iowa), there's a big pile of presents waiting under the tree just for them. Additionally, the animals get to dive in and choose their presents on the big day. All the toys came from ARL-Iowa's "Tree of Life" program.
Stephanie Filer, manager of special gifts and partnerships at ARL-Iowa, thinks it's magical. She likened it to "seeing kids on Christmas morning after Santa has made his deliveries." Each year, animals get to sort through their pile of gifts and ultimately enjoy the holidays as much as any kid would. Watching them is even as cute as you'd expect!
The pile of presents towered higher than the animals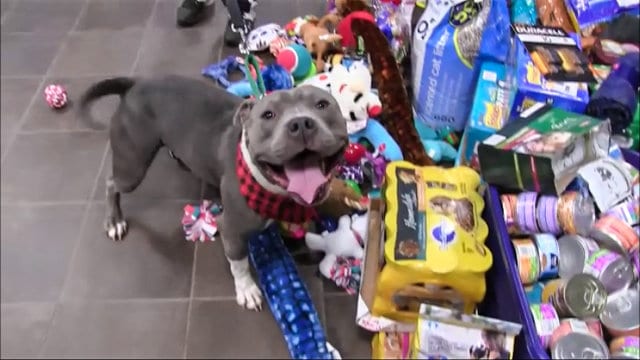 Canines and felines rushed to their Christmas tree where a small mountain of presents awaited them. Santa did not deliver these but those who did made sure the animals had a lot to choose from. Four cats and five dogs had their pick of a massive pile that included toys, blankets, food, and more.
RELATED: Artist Repurposes Old Car Tires Into Beds For Stray Animals
Like any big toy grab, everyone had their own approach. Some nabbed the first interesting item they saw. The heavy cat food cans couldn't really be dragged around, but the little mouse toys were easy to bat around and play with right away. Though, in typical feline fashion, some cats enjoyed the packaging or using their gifts as a bed more than an actual plaything. But one dog, Boss, could barely contain his excitement. All of the fussing and attention overwhelmed him in the best way, and Filer says he simply enjoyed the company and waited until he was back in his kennel before playing with his toy.
The Animal Rescue League hopes to give more than toys
Many important things go into making a shelter functional and comfortable. Staff members must be attentive and nurturing to the animals in this time of loneliness. Additionally, any animal rescue shelter must have sufficient bedding, food, water, cleanliness, and the like. As a result, places such as the ARL-Iowa are grateful for the donations they receive.
The animal rescue's "Tree of Life" program is an annual collection event to boost the shelter's stocks of food, toys, and bedding into the following year. All items under the tree are donations towards the rescue's program to ensure the animals have everything to make their stay as cozy as possible. This year, eight out of the nine animals rushing to the tree got something that didn't fit in their gift pile. Almost all of them got a forever home with a loving family. For a while, only Frank remained. His Christmas gift came a bit late, but eventually Frank too received a forever home. ARL-Iowa shared the news on their official Facebook page. We're all beyond thrilled Frank will be spending Christmas with a loving family this year.