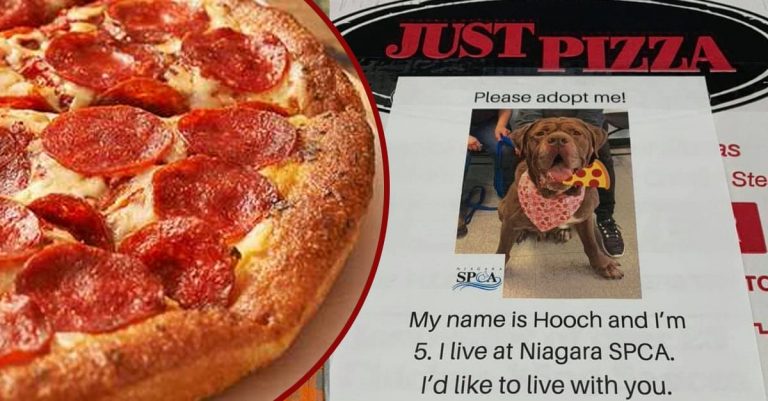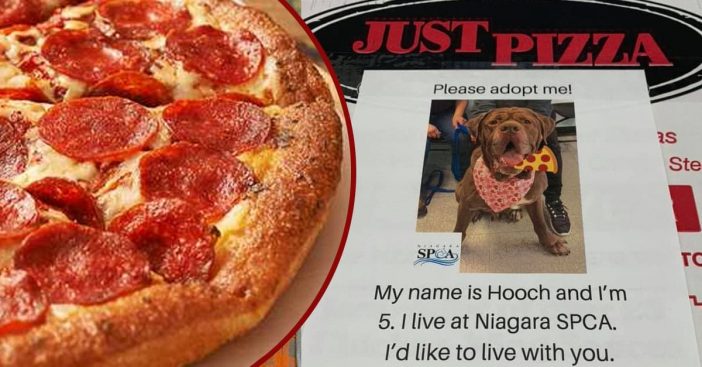 One pizza company in New York is hoping to help dogs get adopted. Just Pizza & Wing Co. in Amherst, New York is putting flyers with adoptable dogs on its pizza boxes. In addition, they are offering a very special deal to entice people to adopt a dog on the flyers.
The pizza shop is offering a $50 gift certificate for anyone who adopts a dog that was featured on a flyer. Mary Alloy owns the pizza shop with three of her children. She came up with the idea after volunteering for the Niagara Society for the Prevention of Cruelty to Animals (SPCA).
Just Pizza & Wing Co. putting adoptable dogs on its pizza boxes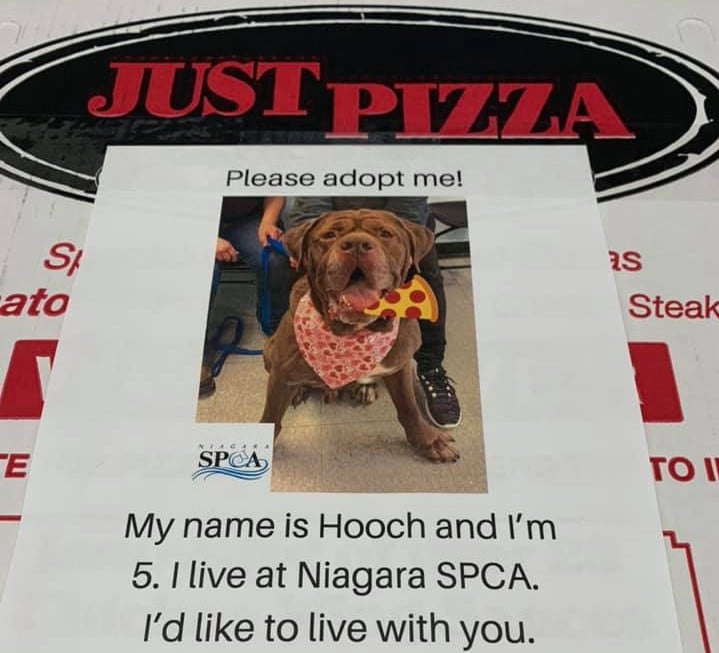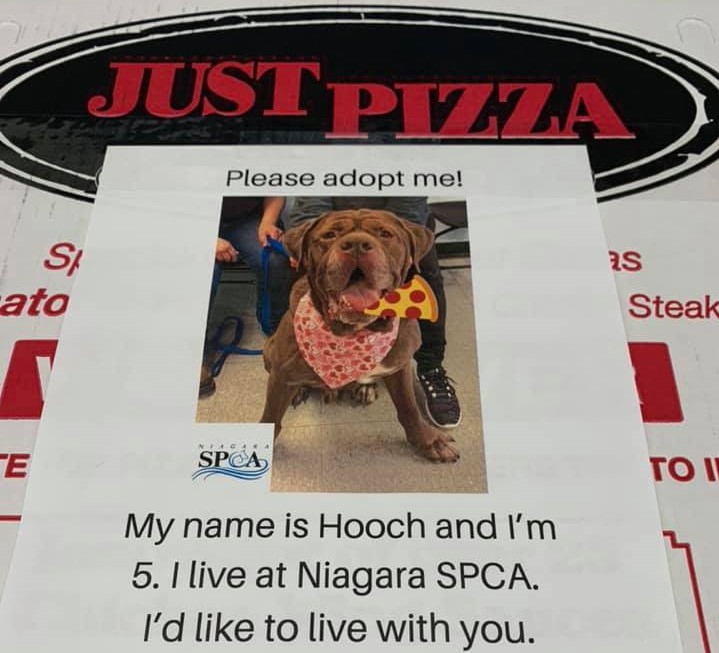 One of the SPCA event coordinators named Kimberly had the idea of putting photos of adoptable dogs on pizza boxes. Mary and her family immediately started implementing the idea. Customers are loving it!
RELATED: Man Builds Creative Stick Library For Dogs At The Local Park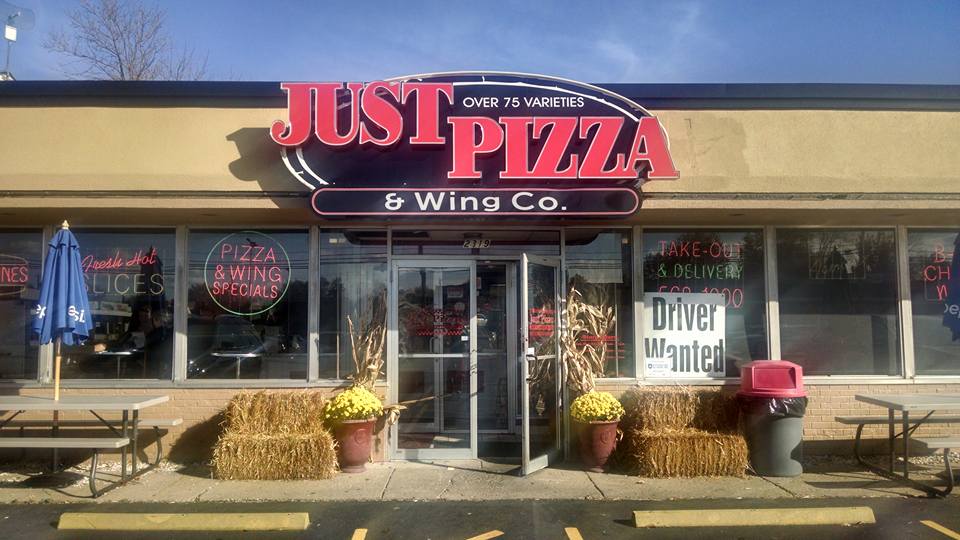 For instance, after just one day, a puppy named Larry was adopted! Kimberly released a statement that said, "We've had a tremendous amount of interest and support from the community and beyond since the story went viral on Friday. Many people want to order a pizza just to get the shelter dog photo, other pizzerias have offered to put flyers on their pizza boxes, and so many people are tagging their friends and family."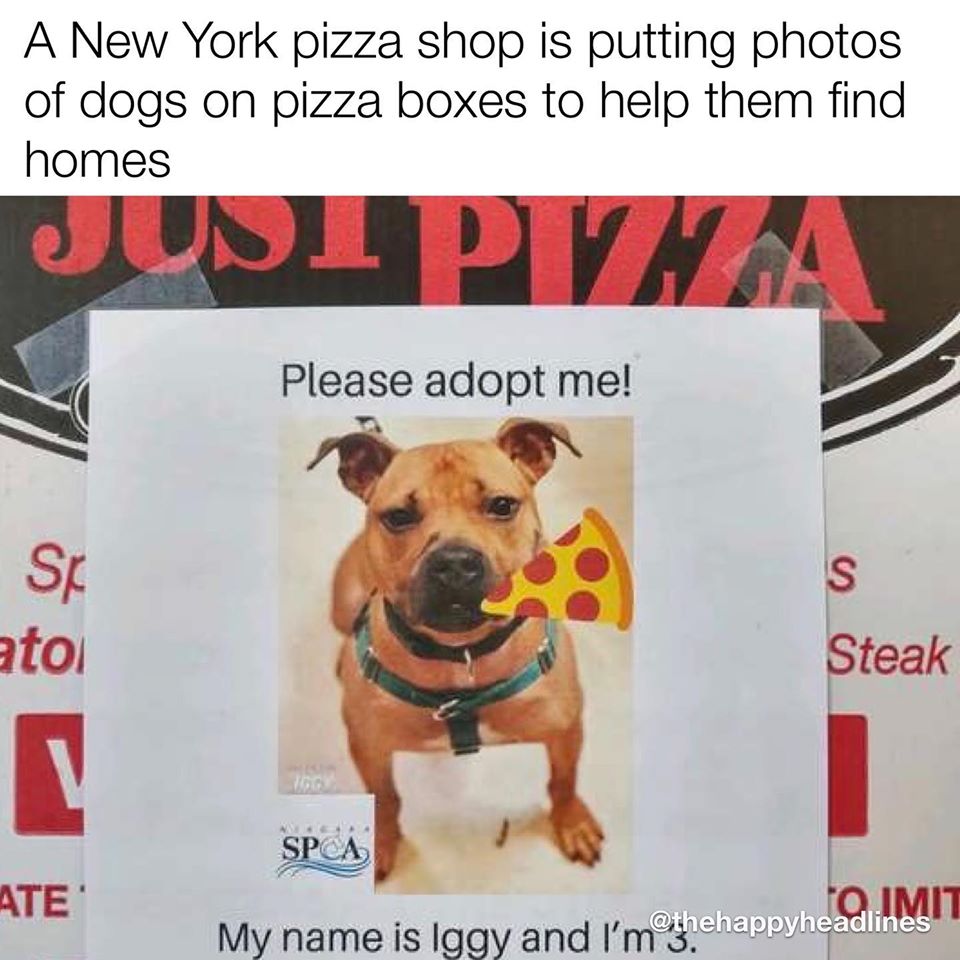 The pizza shop's business is also booming after the story went viral. Dogs aren't the only cause that the owner Mary is passionate about. She is involved with children's hospitals, animal shelters, autism centers, hospice care, and more. She also places donation boxes in the shop.
Kimberly continued, "I sent her a flyer for her approval for the boxes and she said she broke down in tears. That's just the kind of person she is. We are so grateful to Mary and Just Pizza." Even better, now other pizza shops are starting to do the same thing. This is great news for adoptable pets! In conclusion, hear more about this story below: