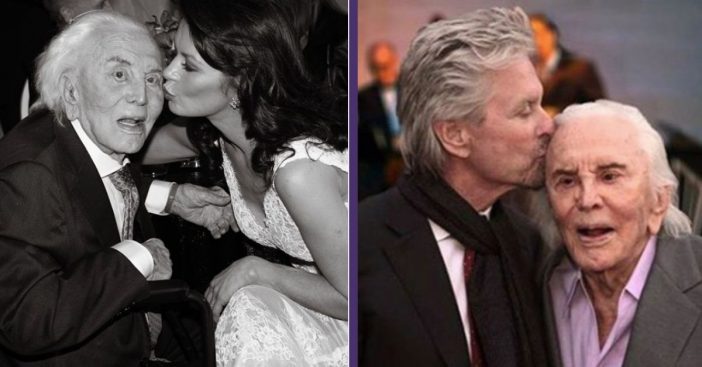 We recently reported that the incredible actor, one of the very last of the Golden Age of Hollywood, Kirk Douglas, had died. He was 103 years old. Douglas has gone on to become a staple in the history of film and even in his old age, he was beloved by many. Two of those people include his son, Michael, and his wife, Catherine Zeta-Jones.
Michael released a statement on his father's death, but still made sure to make a social media post dedicated to him. He posts a variety of photos of his dad and an incredibly heartfelt message. "It is with tremendous sadness that my brothers and I announce that Kirk Douglas left us today at the age of 103. To the world he was a legend, an actor from the golden age of movies who lived well into his golden years, a humanitarian whose commitment to justice and the causes he believed in set a standard for all of us to aspire to," the message begins.
Michael and Catherine react to the death of Kirk Douglas with nothing but happy memories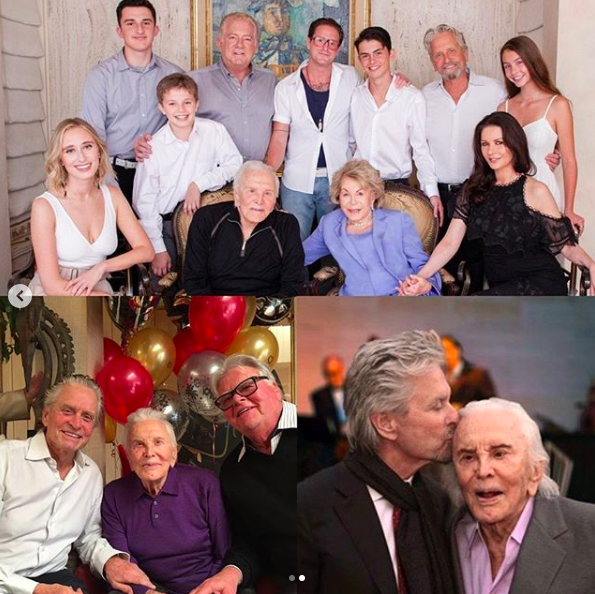 The post continues, "But to me and my brothers Joel and Peter he was simply Dad, to Catherine, a wonderful father-in-law, to his grandchildren and great grandchild their loving grandfather, and to his wife Anne, a wonderful husband."
RELATED: Olivia De Havilland Is One Of The Last Living Legends At 103 Years Old
"Kirk's life was well lived, and he leaves a legacy in film that will endure for generations to come, and a history as a renowned philanthropist who worked to aid the public and bring peace to the planet."
Close relationships all around make for a difficult 'goodbye'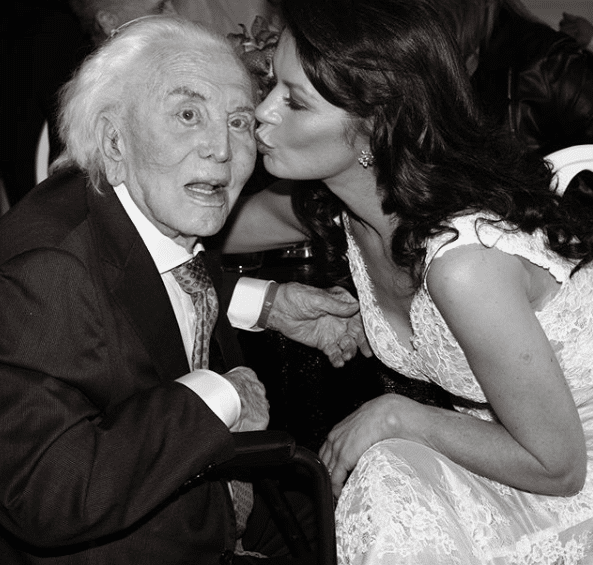 Michael's post wraps it all up very nicely. "Let me end with the words I told him on his last birthday and which will always remain true. Dad- I love you so much and I am so proud to be your son. #KirkDouglas"
Catherine kept her post short and sweet. She had a very close and loving relationship with the late actor. She writes, "To my darling Kirk, I shall love you for the rest of my life. I miss you already. Sleep tight…" All of us at DYR are also reacting to the death of Kirk Douglas and missing him as well. May he rest in peace!