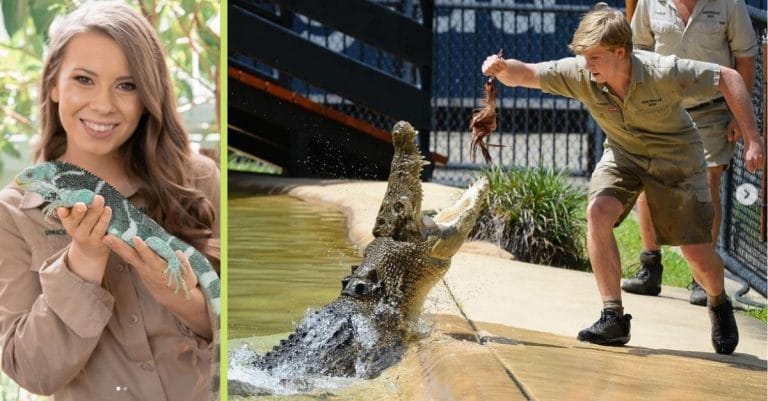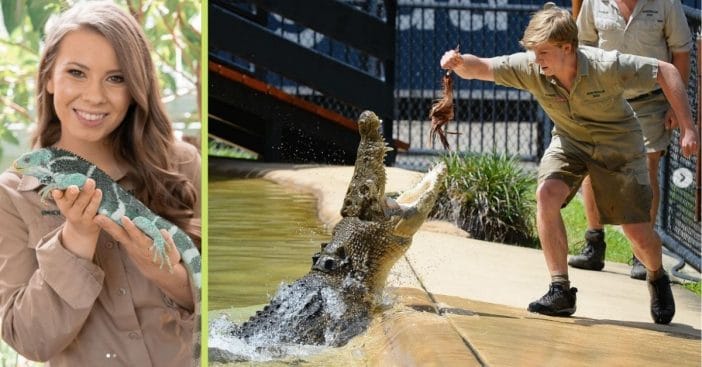 The Irwin family stands as a large icon promoting animal conservation and welfare. But while promoting the animals' safety, Robert Irwin may be acting too recklessly for his sister Bindi's comfort.
An insider revealed to OK! that Bindi's grown concerned with Robert's actions interacting with animals. In particular, she feels he's acting recklessly and is putting himself in unnecessarily high levels of danger. Videos on his social media pages show dangerous stunts that generated a lot of attention.
Robert Irwin's stunts draw concern from sister Bindi
View this post on Instagram
On January 12, Robert Irwin shared a video on Instagram. It showed him working with a giant crocodile. Robert, 17, worked with the large animal during a feeding session, during which point he almost became the meal when the crocodile nearly bit his arm off. One snap is all it takes. For perspective, National Geographic notes that during a meaty meal, humans bite into steak using 150 to 200 pounds per square inch (890 newtons) of jaw power. Crocodiles snap their jaws down with 3,700 psi (or 16,460 newtons).
RELATED: Bindi Irwin Finally Announces The Gender Of Her Baby
The stunt drew a lot of attention from viewers and family members alike, particularly from Bindi Irwin, 22, and an expecting mother. An insider told OK! that Bindi is reportedly very concerned by his actions and feels they're going too far. "Bindi thinks he's taking too many risks," the source elaborated. The insider added she "feels he's acting way too reckless in order to generate publicity."
Ghosts from the past, hopes for the future
View this post on Instagram
2006 marked the passing of Bindi and Robert Irwin's famous father, Crocodile Hunter Steve Irwin, who rocketed animal conservation importance into the limelight. His sudden and tragic death, after he was struck in the heart by a stingray, has reverberating consequences today. The insider asserts Bindi "fears Robert could meet a similar fate if he's not careful," while Robert finds her behavior as "overreacting and being bossy."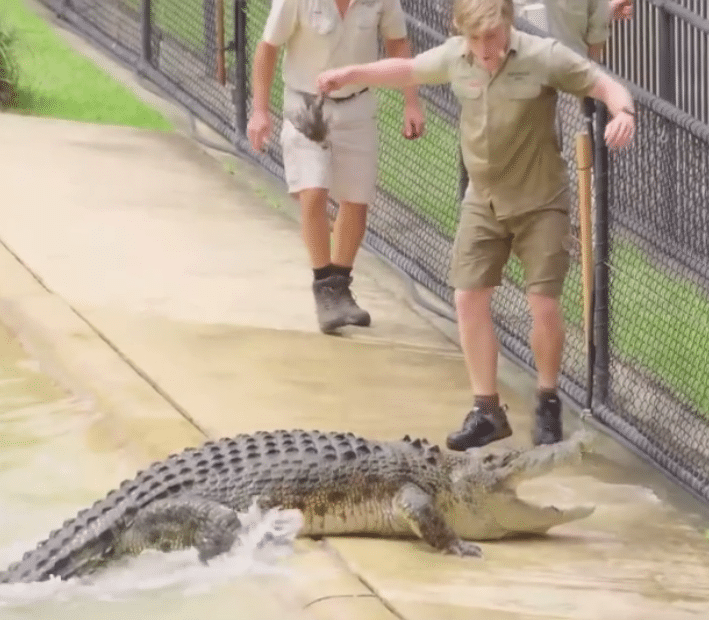 "Besides," the insider adds, "his daredevil stunts are great for business!" While her younger brother puts himself in danger that echo the past, Bindi herself has a future to look forward to as an expecting mother with husband Chandler Powell. All the while, she manages many business operations to keep the Irwin family zoo in Australia thriving for the animals.