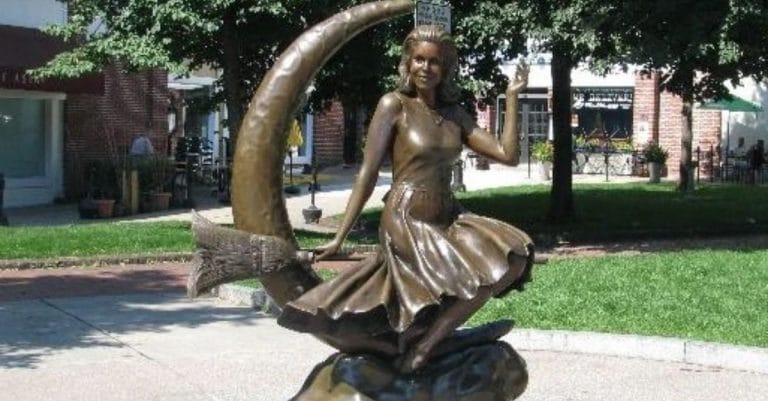 In the years 1692 and 1693, residents of Salem, Massachusetts would live in trepidation, fear, and suspicion. Fears of witchcraft would spur trials that could result in execution. In the years between the end of the trials and 1964, the locale's new inhabitants would shy away from this history. But then, over 270 years later, Bewitched would totally change the way Salem presented itself in light of its history with witches.
Today, Salem hosts knickknacks and souvenirs, historical artifacts and advertisements. This presentation became a far cry from its subdued acknowledgement of its past. All that, the Smithsonian Magazine attributes to Bewitched as a whole, with a special shoutout to one episode in particular.
Samantha Stephens in the Salem witch trials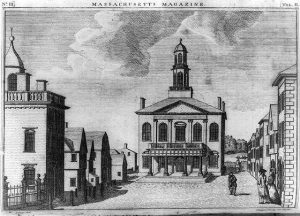 Author Stacy Schiff along with the book Salem: Place, Myth, and Memory provide unique insights into the city of Salem before and after Bewitched aired. Previously, its biggest media appearance came from Arthur Miller's The Crucible and when he traveled there for research, "You couldn't get anyone to say anything about it." No locals would help him. So, he had to go off of what history the location itself shared beyond the basics: young girls accused neighbors of practicing witchcraft. This often led to imprisonment and death by hanging.
RELATED: Remembering The Cast Of 'Bewitched' Then And Now 2020
That's the situation Samantha Stephens finds herself in when she ends up sent back in time to this monumental era. In Samantha's case, she's certainly guilty. However, she wants to prove that all the others the court deemed guilty and punished had actually been innocent. "The people that you persecuted were guiltless," she declared. "They were mortals, just like yourselves. You are the guilty." These end up her parting words before she leaves the turbulent city.
Changing tides
Bewitched's influence over Salem increased exponentially with that episode in the '70s, especially since they filmed on location. After that, the city allowed its past to become a draw for tourists. It began Haunted Happenings tours in 1982 and made a whole industry out of Halloween costumes. Look closely, the Smithsonian notes, and you can even see police cruisers with witches emblazoned on their doors.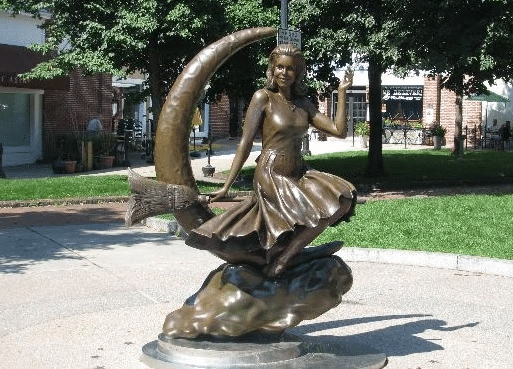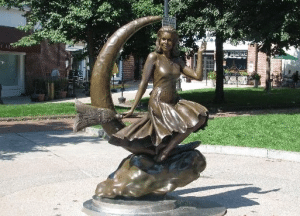 And perhaps the biggest nod to the city's catalytic inspiration lies right in the town square. There, as of 2005, sits a statue of Samantha perched atop her broom waving safely at the residents. This particular memento didn't go unchallenged, though. Some asserted "It's insensitive to what happened in 1692." Others, however, saw it as an opportunity similar to what New Haven, Connecticut did with ALF, or Milwaukee's Bronze Fonz. "She was a fictional witch, but the people who died were not witches," opponents countered. However, Schiff noted, the witch trials helped boost the economy right when Salem fell on hard times. At the center of this revitalization sits Samantha Stephens, magical nose twitch at the ready.