UPDATED 1/14/2023
One of the greatest underdog stories in Classic TV history is Gilligan's Island, the show with the iconic theme song about seven castaways who, following a shipwreck, end up on a deserted island. There these disparate characters — Gilligan, the Skipper, the millionaire and his wife, the movie star, the professor and Mary Ann — have to learn to live and work together to survive. Savaged by critics, it nonetheless survived for three seasons from 1964 to 1967 and has been on the air for nearly 60 years, at one point a different version even bringing those castaways into space (we'll get to that shortly).
You read that description of the show, and it sounds like the makings of a serious drama, doesn't it? Reinforcing that is series creator Sherwood Schwartz describing it as a social microcosm," which his son, Lloyd J. Schwartz, elaborates on: "He wanted to get people from very different strata of life and put them together in such a way that they couldn't get away from each other and had to make it work. That's the same thing with a family like The Brady Bunch [which the senior Schwartz also created]. Once you put a family together, you can't get away. Many people respond to that basic idea. He always said, 'We've got to get along. We're all in this together,' and he was talking about the world in general. I think that's why it's resonated for so long."
Make no mistake about it: Gilligan's Island was not even in the galaxy of a serious drama. It was — let's be honest — a silly sitcom with lots of physical humor and dopey jokes, but it was and remains so beloved. As does the show's cast, Bob Denver as Gilligan, Alan Hale, Jr. as the Skipper, Jim Backus as millionaire Thurston Howell III, Natalie Schaefer as his wife, "Lovey" Howell; Tina Louise as movie star Ginger Grant, Russell Johnson as Professor Roy Hinkley and Dawn Wells as Mary Ann Summers.
Where is the real Gilligan's Island located?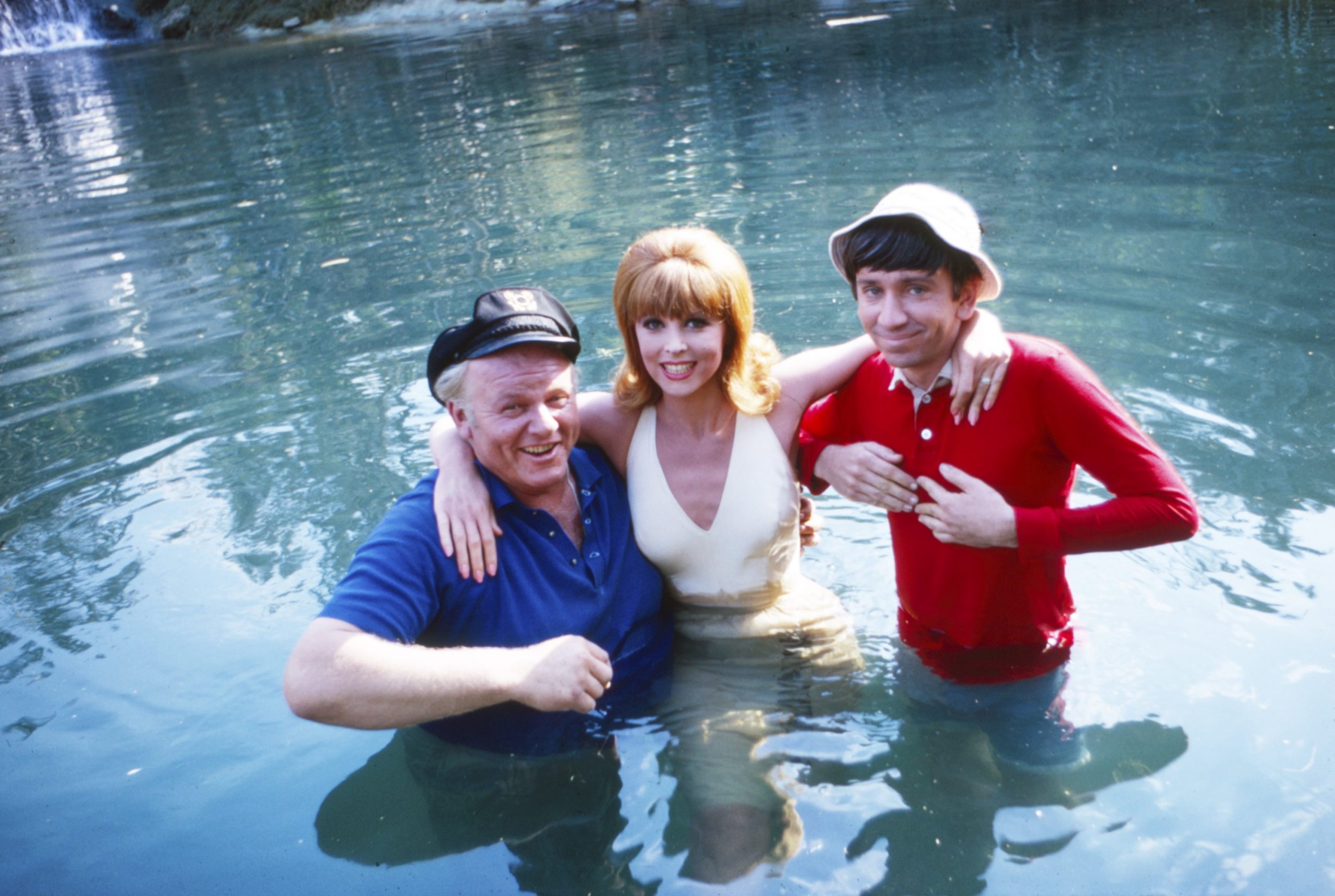 Not to disillusion anyone, but while there was some location footage filmed in Hawaii for the series' premiere episode, the "real" Gilligan's Island was filmed at the CBS Radford Studios in Studio City, California. But for three seasons the audience never really thought it was shot anywhere but on an island, and their expectation — as was the cast's — was that that "magic" would continue for a fourth, but it wasn't to be. At the very last minute, despite assurances from CBS to Sherwood Schwartz and the fact scripts were being written, the show was canceled and the cast went their separate ways. For a while.
Flash forward to 1974 and the series has been doing great in syndication, with new people continually discovering it for the first time. In response, ABC decided to create an animated version of the show for Saturday mornings, thus the arrival of The New Adventures of Gilligan, which ran until 1977.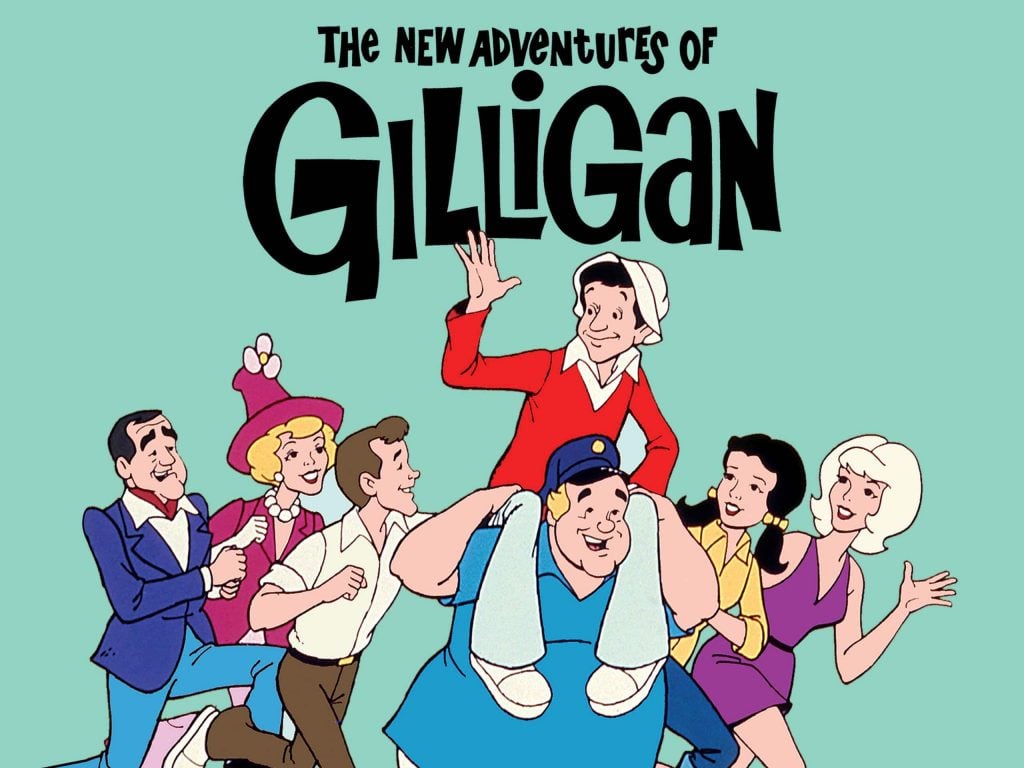 With Sherwood Schwartz very involved, in many ways — despite the fact it was geared for a younger audience — it feels very much like a fourth season of the original show. The cast was back to voice their characters, with the exceptions of Tina Louise and Dawn Wells, Jane Webb voicing both of them. A total of 24 episodes were produced.
Do they ever get off Gilligan's Island?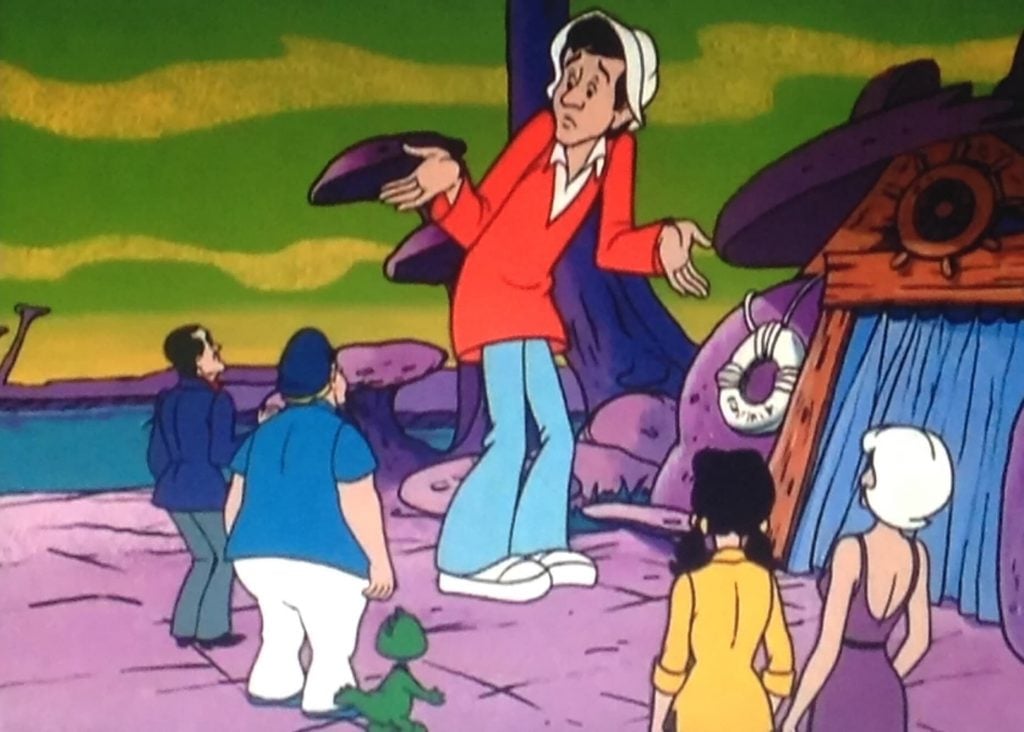 Although the castaways eventually get off the island in a series of TV reunion movies that aired in 1978, 1979 and 1981, they found themselves back on it again for the 1982 Saturday morning cartoon, Gilligan's Planet. In it, the Professor somehow manages to build a rocket ship to get the castaways off the island, but, instead, they end up soaring into space and crash landing on an alien planet. Stranded, they have to make friends with the locals — including aliens and strange creatures — and figure out how to get home again.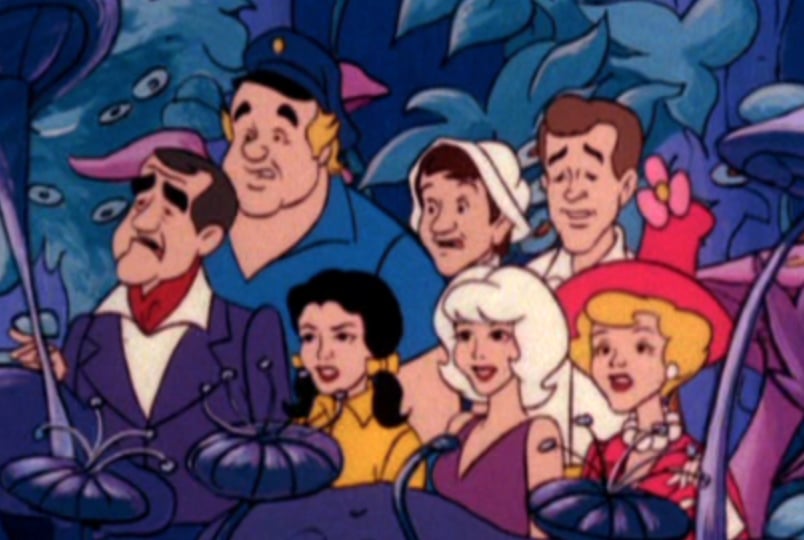 "At first I thought it was a silly idea," admits series editor Joe Gall. "I mean, they couldn't build a boat to get off the island, but they could build a spaceship? But then I saw the concepts and designs and thought it could be cute. After all, cartoons are made for shows like this."
Paul Dini, a veteran writer of comic books and animation, and the creator of Batman character Harley Quinn, got his first assignment working on that show. Producer Lou Scheimer asked him if he'd ever seen the original Gilligan's Island. Replying yes, he was told to write a script for the show. "I had four days," he laughs. "There was a monster in it. That's about all I remember. Didn't have any interaction with the cast or know why CBS bought it other than it was a cartoon redo of a live series they owned that kids liked."
Adds Gall, "The real strength of the show was our ability to get most of the original cast, with the exception of Tina Louise. Their line readings were consistently flat, but they were the genuine article. It worked in the sense that it accomplished exactly what it set out to do. It successfully recreated Gilligan's Island on a different world with similar plots to the original. It was a nice, harmless diversion."
Let's check in on the incredible cast of castaways:
For more of these throwback videos, check out our YouTube Channel!