The Andy Griffith Show viewers might be familiar with Otis Campbell, known for drunken spells and stints in jail. Hal Smith gained the chance to exercise his character actor muscles in the role. But viewers at the time received Campbell – and Smith – with very mixed reactions.
Those reactions then spilled over from the show into their reception of Smith and even his family. Fame comes with a cost and when an actor becomes famous for one thing, in particular, people see them as just that character.
Hal Smith and Otis Campbell: One and the same?
"I was in a hardware store one time," recalled Hal Smith. "My son Terry was with me. There was a guy looking through some nuts and bolts and stuff, and he looked up at me and said, 'Oh, you're the guy from The Andy Griffith Show. I hate you.'" That interaction just about summed up how people responded both to Otis Campbell and – by extension – his actor Hal Smith.
RELATED: Ron Howard Was Bullied For Playing Opie On 'The Andy Griffith Show'
This treatment extended to his family. Viewers recognized him from the famous show and extended the character's drunken foolishness and proclivity for imprisonment to Smith. At the time, his young son received teasing comments too. "They used to call him Little Otis. He didn't really like that. When I took him to school, the other kids gave me funny looks." Being the child of fame can grant some popularity but in the case of the Smith family, people did not differentiate between Smith and Otis and regarded Otis with a lot of derision.
Then and now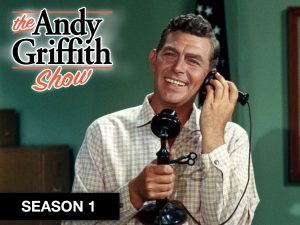 Even today, some fans came mistaken actors for the unsavory characters they play. Game of Thrones hosts a wide array of despicable villains and fans are shocked to find their actors among the kindest people. Otis Campbell, during the show's runtime, became rather disliked, or at least regarded as little more than the town drunk. Because people came to know Smith so well, everyone knew Hal Smith first and foremost as the town drunk from The Andy Griffith Show.
All this runs in direct contrast with Smith's goals on the show. "I enjoy making people happy as Otis," he explained. Fortunately, some people did see the true nature of things. Behind the scenes, Smith developed a reputation for compassion and helpfulness consistent with his desire to make people happy. Barbara Donatelli, who moved scenes to the camera department, had this assessment of him: "Hal Smith would come in and stick his head in and he would always tell me that I looked like Cher. At that time, my dark brown hair was long and I did resemble Cher — a shorter version of Cher. He would always come in and tease me about it. He was the sweetest man. It was really nice of him to come in and tease me like that."