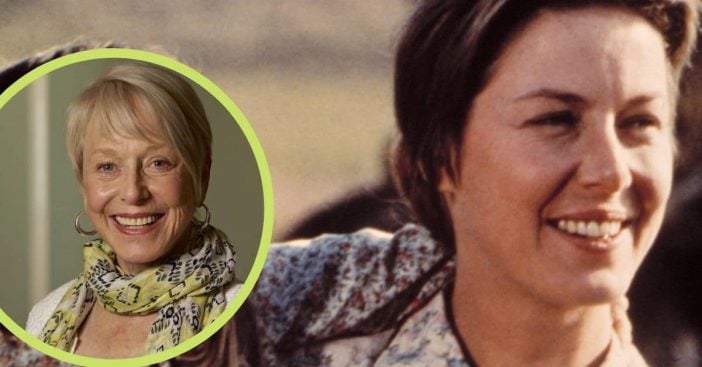 With its varied cast, Little House on the Prairie offered something for many ages. They met characters of different ages with distinct personalities. They could draw inspiration from each. As Caroline Ingalls, Karen Grassle showed a caring and enduring mother. But what happened to her after the monumental show?
Born on February 25, 1942 as Karen Trust Grassle, this actress proved herself time and again. Her journey began at Berkeley University and before long she leapt at the chance to hone her craft in London. Her return to the states also saw a Broadway cast debut. That very same debut earned her a Best Newcomer award. She definitely started off strong.
Making the big transition
After immediate success on stage, Karen Grassle basked in her fame and new career before shifting gears. Instead, she set her eyes on the screen. Co-star Michael Landon ended up heavily involved, which would prove a trend for much of the show. As soon as she arrived to auditions, he reportedly leap up and said "Send her to wardrobe!"
RELATED: 'Little House On The Prairie' Cast Then And Now 2020
On Little House on the Prairie, Grassle had the very important role of Ma. Both parents proved important for the Ingalls family, with Michael Landon's Pa becoming America's favorite dad. But Ma acted as the glue for the big, mixed family. And through all the trials and triumphs the Ingalls faced, Grassle navigated each and perfected a range of powerful emotions.
When did Karen Grassle leave Little House on the Prairie?
In 1982, Karen Grassle and Nichael Landon left Little House on the Prairie – with a bit of a bang. At first, the showrunners aimed to keep the program going without the parents, focusing instead on the kids. However, the series drew to a close, but Grassle's career did not. At first, she focused again on theater, where she saw such flourishing success years ago. Then, 2009 saw her become the face of Premier Bathrooms.
February 2020 saw her turn 78 while still looking stunning – and staying active, with a latest film credit of 2017's Lasso. Her next film, Not to Forget, is in the post-production stage. Other TV roles like in The Love Boat, Murder, She Wrote, and Harry's War have her as characters very different from Ma.