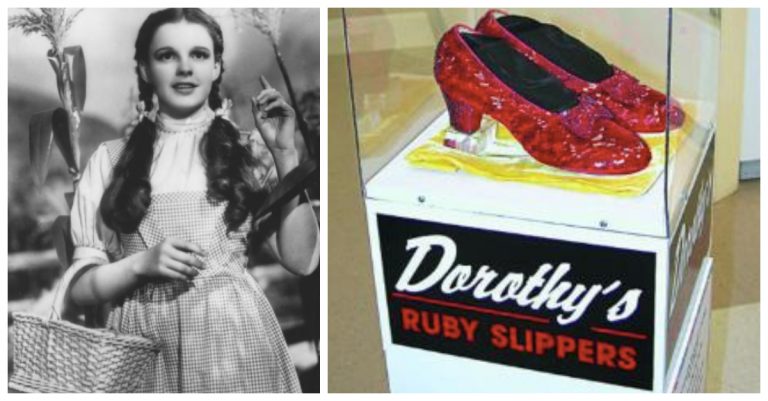 The original pair of ruby slippers, worn by actress Judy Garland, went missing for 13 years and have officially been found. They were stolen back in 2005 straight from the Judy Garland Museum in Grand Rapids, MN. They are one of four known pairs that the actress wore in the original 1939 film The Wizard of Oz.
The shoes were recovered in Minneapolis. There are no additional details about who stole them or any motives, according to the FBI, because the investigation still remains active.
13 years after they were stolen, Dorothy's ruby slippers from "The Wizard of Oz" have been found https://t.co/mSUviGm5QF pic.twitter.com/Ls2gxt1h5b

— CNN International (@cnni) September 4, 2018
The Grand Rapids Police Department released an official news statement on the matter. They said, "Sometime between 5:45 PM on August 27th and 9:45 Am on August 28th, a burglar broke a window in the museum's back door and entered. The thief smashed a Plexiglas case resting on a wooden podium in the museum's gallery and made off with the slippers that were insured for 1 million dollars. The alarm did not sound to a central dispatch station. No fingerprints were left behind."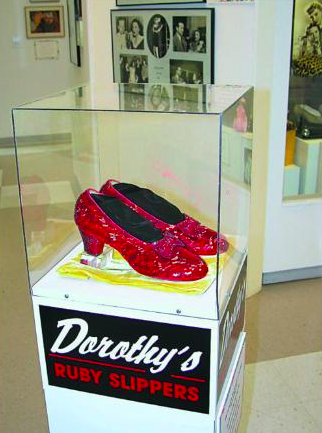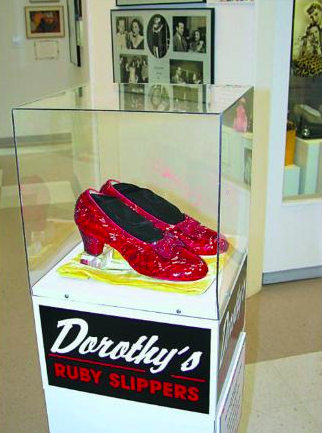 According to CNN, investigators had no evidence as to the whereabouts of the missing shoes, or who had them. The only evidence that was found was a single sequin that had fallen off one of the shoes. Since 2005, many ideas and tips were provided to detectives, including the insight from a psychic. However, all ideas led either nowhere or to counterfeit ruby slippers.
Investigators also believed that the culprit might even destroy the shoes if they found out law enforcement would be closing in on them, so they declined to disclose too much information.
Of course, there were also rumors of the thievery being an inside job. The museum denied this claim, despite the slippers going for $2 million to $3 million and could even go for as much as $5 million at an auction.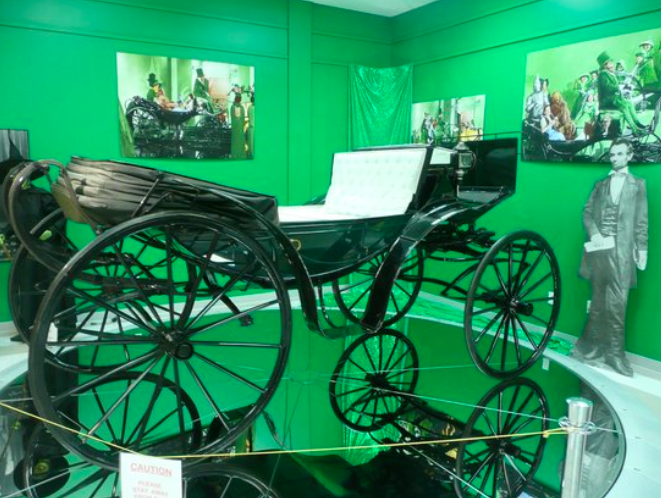 A different pair of original ruby slippers has been on display at Smithsonian's National Museum of American History in Washington since 1979. In 1940, a schoolteacher won another pair in a contest but sold them in 1988 to a private collector for $165,000. Lastly, Leonardo DiCaprio and a group of donors invested in purchasing another original pair to be displayed at the Academy Museum of Motion Pictures in Los Angeles this year.
#BREAKING: The FBI's found Dorothy's Ruby Slippers, 13 years after they were stolen from the Judy Garland Museum.

According to @USATODAY, they are 1 of 4 known to exist, insured for $1M & used for close-up shots like ⬇️⬇️⬇️

I was born to report this! @EmilyBaucum 👠🎞️ pic.twitter.com/ZkZGSexvMo

— Ashley Sutton (@AshSuttonSA) September 4, 2018
Be sure to SHARE this article if you always wanted a pair of Dorothy's ruby slippers!