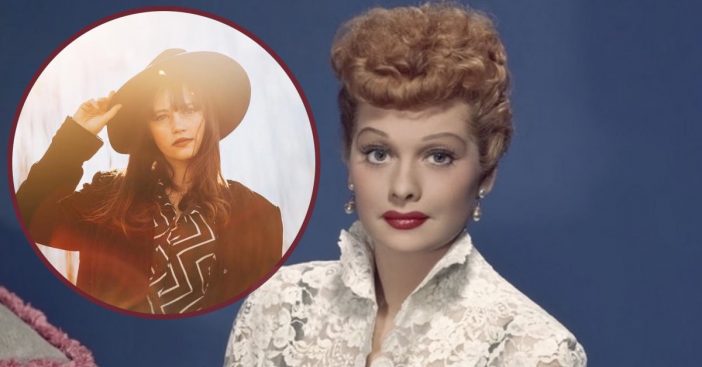 Update: 10/16/2020
We Remember
Desiree S. Anzalone, the great-granddaughter of I Love Lucy legends Desi Arnaz and Lucille Ball, has lost a long battle against breast cancer and has died at the age of 31. Her mother, Julia Arnaz, offered to People magazine, "She was so special. All our children are special, but this little girl was something else. We were best friends. We are still."
Desiree's father is Desi Arnaz, Jr., the only son of Desi and Lucy. When Desi, Jr. was 15-years-old, he got involved in a relationship with a model, who gave birth to his daughter, Julia Arnaz. Although for years Desi had refuted the notion that Julia was his, in 1991 the genetic connection was proven in a 1991 paternity test.
View this post on Instagram
Some years ago on the "Sitcom Online" thread, Julia went public with the situation, offering, "Hi. My name is Julia Arnaz aka Julia Howe. I legally changed my name after my DNA was done w/my father, Desi, Jr., in 1990: 99.93 percent I am indeed an Arnaz … My father has stepped up to the plate and we are working on a strong and healthy relationship now for 16 years. He is paying for his only granddaughter's college and has put me through many rehabs. I am happy to say I live drug free from that horrible drug called cocaine. I never knew this site existed until my daughter Desiree showed me, so I felt I should post on my behalf and my family and myself. All my best." — Julia Arnaz "Cook"
In the aftermath of Desiree's passing, Julia added, "She was so beautiful, just so beautiful inside and out. She really reminded me a lot of my grandmother, more so than I … Watching her slip away was just … I wouldn't wish it on my worst enemy. No mother should have to watch that."
Desiree was Julia's only daughter. Her father was Mario Anzalone. Desiree was engaged to Chris Reynolds, who had become her caregiver and, said one of her friends, never left her side and was with family and friends as she passed.
View this post on Instagram
Desiree's obituary called her an old soul who truly loved music from the 1960s and 1970s, adding, "Her talent was prolific, including her art, songwriting, poetry and playing piano. She was a talented photographer and enjoyed playing guitar with her father, singing and modeling photography."
Our sincere condolences to the family.
Desiree Anzalone doesn't quite see the resemblance the way others do
View this post on Instagram
Though a lot of people tell Desiree Anzalone she's like her famous great-grandmother, she herself is less certain. In April of 2019, she wrote on Instagram, "I have acknowledged my entire life I do not resemble my great-grandma, but rather have more of the Arnaz genes." Her statement followed an unpleasant experience with comments online dismissing such claims with rude statements to her and the related articles.
RELATED: Mariska Hargitay Looks Just Like Famous Late Mother Jayne Mansfield In New Photo
She handled these with grace, shutting down the hate with friendliness and sternness in equal measure. But she also took time to honor Lucille Ball's legacy and voice some humility by being descended from such a star. "Such a nice article wrote about me, and how Lucy and I share the same gumption in regards to my fight with stage 4 breast cancer and how proud she'd be of me," she wrote. She never got to meet or love Lucy firsthand, but she keeps herself aware of how beloved her great-grandmother became.
But Desiree Anzalone keeps herself busy in other ways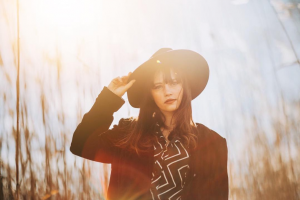 As mentioned before, Anzalone won a battle against stage four breast cancer. The article in question, posted on Shared, references this battle as a sign of Anzalone's gumption being equal to Ball's. So, people can debate physical resemblance. But Anzalone has already displayed a graceful strength her great-grandmother definitely would be pleased to see.
On a more pleasant note, Anzalone exercises her creative muscles in ways that definitely echo Lucille Ball's eye for entertainment. She earned a degree in creative writing from the University of North Texas. Additionally, she has over 2,000 followers on Instagram who flock to her serene, fun photographs. Whether she looks like Ball or not, Anzalone still easily catches people's attention. And while Anzalone honors her great-grandmother through her gumption, let's look back on how Lucy kept us rolling in our seats with the clip below.