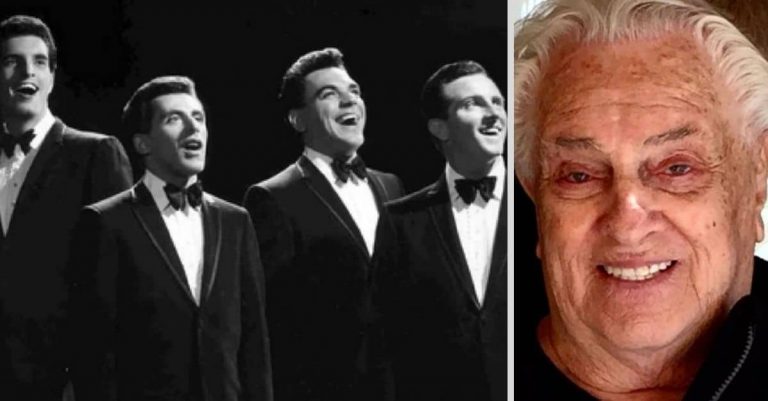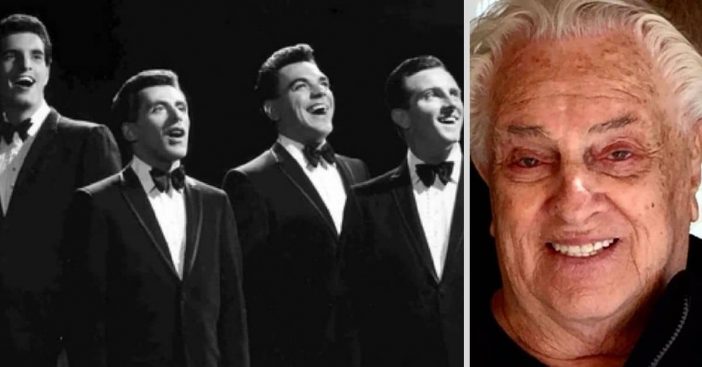 Tommy DeVito passed away on Monday, September 21 at the age of 92
Shortly before passing, he went into a hospital in Nevada for contracting COVID-19
He was a founding member of The Four Seasons, playing with Frankie Valli in their mutual home of New Jersey
On Monday, September 21, Tommy DeVito passed away. He was 92. The founding member of The Four Seasons passed just before 10 pm in Las Vegas. News comes from a post shared by Alfred Nittoli, an actor and good friend of the late DeVito.
Nittoli wrote, "My dear friend Tommy passed away in Las Vegas at 9:45 last night with deep regret I am writing this sitting in his living room I was informed by his daughter Darcel there will be a service in New Jersey."
Passing of a legend
https://www.facebook.com/photo.php?fbid=730434440843008&set=a.120788621807596&type=3
NJ.com reports that Tommy DeVito's passing comes shortly after he was hospitalized in Nevada with COVID-19. News also comes from Bobby Valli, brother of Frankie Valli, with whom DeVito founded The Four Seasons. He acknowledges him as a legend, writing, "MUSIC LEGEND! (ORIGINAL JERSEY BOY) TOMMY DEVITO (R.I.P.). YOU WERE LOVED AND WILL BE MISSED." Word officially broke through Nittoli and his Facebook post.
RELATED: Docuseries Explores Murder Conspiracy Behind Death Of Rolling Stones Guitarist, Brian Jones
Bob Gaudio joined Frankie Valli in issuing a joint statement to The Post. They state, "It is with great sadness that we report that Tommy DeVito, a founding member of the Four Seasons, has passed. We send our love to his family during this most difficult time. He will be missed by all who loved him."
Tommy DeVito, The Four Seasons, and beyond
https://www.instagram.com/p/B-Xmbp7F7BR/?utm_source=ig_web_copy_link
The native of Belleville, New Jersey was born on June 19, 1928. Much of his music career traces back to his state of birth. In New Jersey, he played with Valli, himself a Newark native. Together, they formed a doo-wop crew, a branch off of rhythm and blues music. They continued through the 1950s and finally formed The Four Seasons with Nick Massi and Bob Gaudio in the '60s.
In 1971, Tommy DeVito parted ways with the band. Regardless, by 1990, all four earned a place in the Rock and Roll Hall of Fame as The Four Seasons. Their story became immortalized through the Broadway musical Jersey Boys. As recently as 2007, DeVito released an instrumental album as part of his solo career. The Broadway musical and film (with Vincent Piazza as DeVito) drew the musical artists together again. As one, they participated in photo ops and helped promote the biographical works.