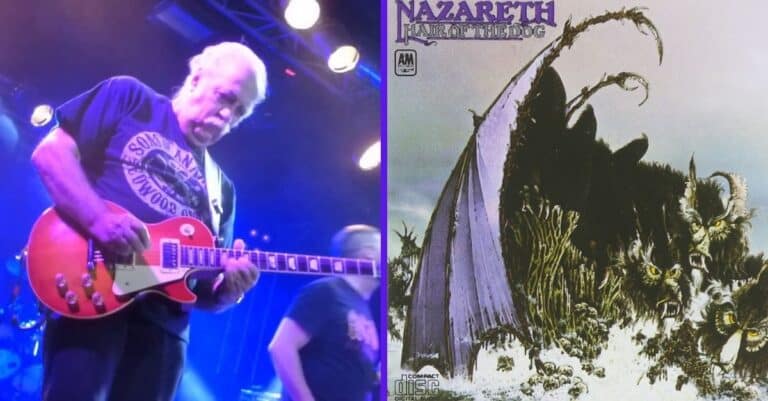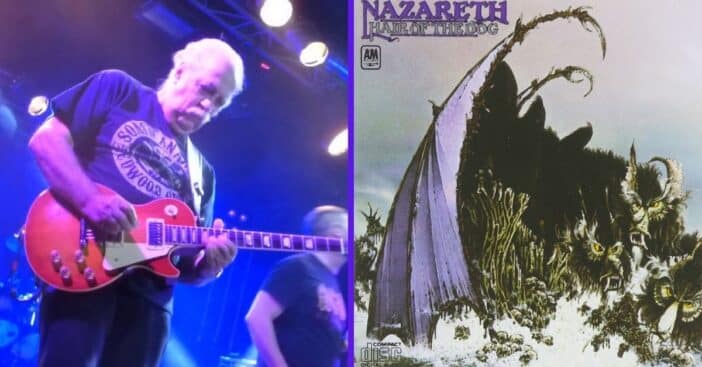 Manny Charlton died at the age of 80 on July 5
His cause of death is currently unknown
Charlton was a founding member of Nazareth, with whom he played guitar, and produced demos for Guns N' Roses in the band's early years
Manny Charlton was reported to have died at the age of 80. News of his passing, which occurred on July 5, is confirmed by a social media post shared by his grandson Jamie Charlton. Since the late '50s until his death, he was a prolific guitarist, even requested directly by established stars of the time.
Notably, Charlton was a founding member of the Scottish hard rock band Nazareth and served as their lead guitarist for over two decades. But he also produced some Guns N' Roses demo tracks, after gaining attention for Hair of the Dog. Industry giants, family members, and fans are now mourning a big loss.
Manny Charlton has passed away
Charlton was born in July 25, 1941, in Andalusia, Spain, though his family moved to Scotland by the time he was two. Even before helping to form – and ultimately shape – Nazareth, Charlton played in multiple bands in the early years of his career. On July 6, Jamie Charlon shared a photo featuring Manny Charlton, which also became his new cover photo on Facebook. For the caption, he wrote, "RIP Grandad Manny Charlton," the sad news solidified with a couple of broken hearts. Indeed, this sentiment is echoed in the replies to the post, with one user writing, "Jamie – I am so very sorry to hear of your grandfather's passing. Not only was he an amazingly talented guitar player and producer he was also a fantastic person."
By time of writing, no official cause of death has been released, nor additional statements by other family members. But other artists who have worked with Charlton describe a talented musician and producer with whom it was an honor and privilege to work, such as Metal Hall of Fame inductee Neil Turbin. There have not yet been statements from other former bandmates yet, as news continues to come out of Charlton's passing.
Quiet and loud success
Charlton, with Dan McCafferty, Pete Agnew, and Darrell Sweet, formed Nazareth in '68, and developed solid fame in the U.K. with back-to-back successes Razamanaz and Loud and Proud. Then came Hair of the Dog, starring their version of "Love Hurts" by the Everly Brothers. That fame extended across the pond to the U.S. and put Charlton's guitar work on the radar for other bands looking to secure a powerful sound for themselves. One interested party was Axl Rose, who proclaimed, "Get me the guy who produced Hair Of The Dog."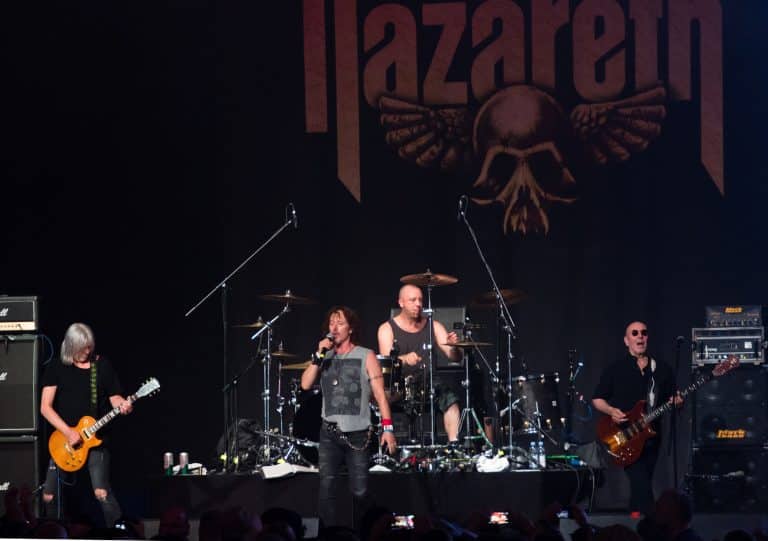 This was just in time for his own band, Guns N' Roses, to compose demos for their very first album, Appetite For Destruction. This was so early in the band's formative years, Charlton mused, "They were just a bunch of young guys living their rock 'n' roll dreams and having the time of their lives. I never foresaw that they would become one of the biggest bands in rock history." The demos produced by Charlton for Guns N' Roses were not in the final album, but they became available for easy listening in a 2018 reissue. Agnew also credits Charlton for his early insistence Nazareth write its own songs, which was unfamiliar for bands of that kind back then. Though he is gone, Charlton's influence will continue to carry on for years to come.