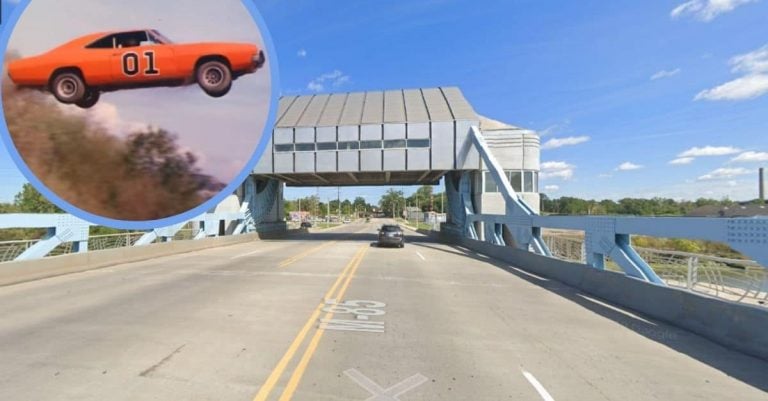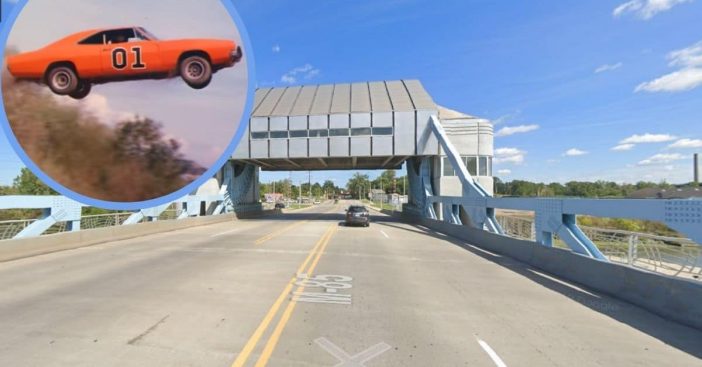 Last Wednesday, a Michigan resident pulled a stunt worthy of Dukes of Hazzard by jumping a raised drawbridge. Uninjured, the man did make it from Point A to B but he also earned an arrest. His actions left spectators stunned.
Andre Locke, drawbridge operator, witnessed events as they unfolded. Seeing is usually believing but even then, he could not believe his eyes. Before and after the driver – more or less – pulled off the dangerous maneuver.
Michigan driver apparently takes inspiration from 'Dukes of Hazzard'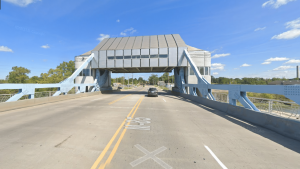 The jury's actually out on which piece of entertainment history the driver's stunt resembled. Locke likened it to The Blues Brothers while Detroit police dispatched by calling it a stunt from Dukes of Hazzard. Some might also reference a particular scene in Speed, though in this case no explosive bus was at play.
RELATED: 'Dukes Of Hazzard' Stars Respond To Recent Controversy Surrounding Car's Confederate Flag
Either way, everything kicked off after Locke watched a 26-year-old Allen Park driver in his Dodge sedan. 7 p.m. marked the time Fort Street bascule bridge is supposed to raise. The driver approached the rising bridge…and kept approaching at an accelerating speed. As the bridge raised, the car kept speeding towards it, determined to cross one way or another.
Too cool for driving rules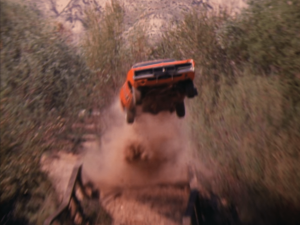 "I looked, I said, 'No he ain't,'" Locke recalled. But the driver did. "Over he went, blew out all four of his tires, and then he crashed into the other gate." His actions proved enough to earn an arrest. Specific charges listed by police include malicious destruction of property valued over $1,000.
Police arrested the man, who remains unidentified, for his Dukes of Hazzard stunt and brought him to Detroit Detention Center. Apparently, his car could jump bridges but not police cars like the cousins' in the opening credits. Parts of the movie recently fell under some scrutiny. In particular, speculation surrounds the car that pulled off a stunt worth referencing Dukes of Hazzard all these years later. The General Lee, as it's called, boasted a Confederate Flag that inspired some debate between critics and fans of the movie with some surprising overlap and insight into how people can shape symbols.