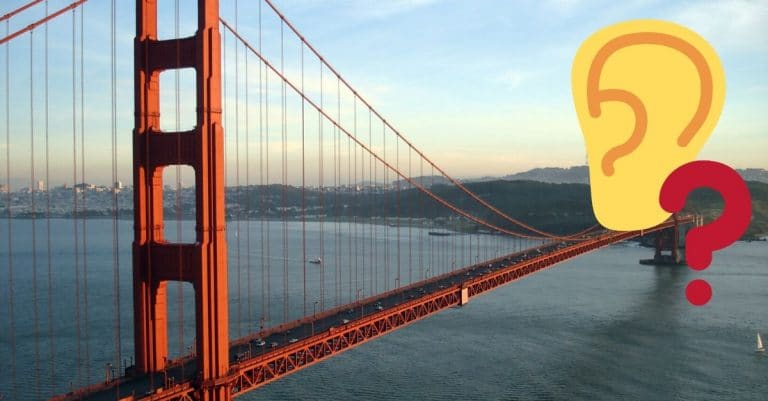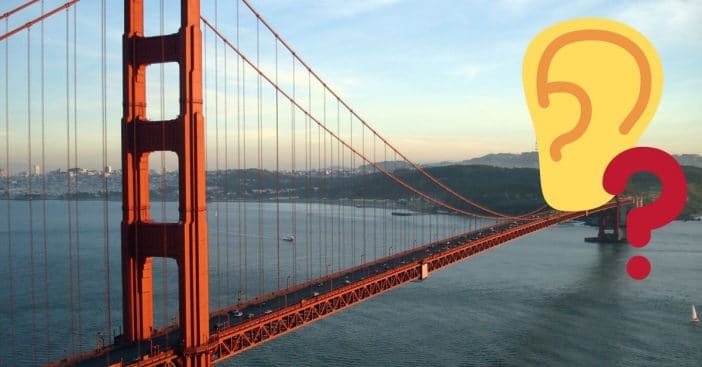 Social media started buzzing when people in San Francisco started hearing a strange noise around the Golden Gate Bridge. While some refer to the sound as whistling, others say it sounds like singing or buzzing. Depending on where you are, it sounds alarming or peaceful. Many residents are sharing video clips of the sound.
There is a reason for the noise. The City and County of San Francisco tweeted, "Sorry this is happening. The Golden Gate Bridge Sargent reports the low humming noise is related to high winds blowing through the newly installed railing slats along the bike path on the bridge."
The Golden Gate Bridge is making a strange noise
The Golden Gate Bridge now makes music. You can hear this whistle all over the city pic.twitter.com/W1V9Dw4sXb

— Raemond (@RaemondBW) June 6, 2020
The sound is unpleasant for some. One Twitter user wrote, "Engineers designed new sides for the sidewalk to help with wind resistance but didn't take into account the EXTREME sound it creates when wind passes through it. The bridge sings crazy songs now it's so trippy. It hurts the ears and unbearable it's that loud."
RELATED: City Of Wilmington Names Bridge After Late Harlem Globetrotter Meadowlark Lemon
The Golden Gate Bridge learned how to scream which is perfect for 2020

— Katy Rose Pool (@KatyPool) June 6, 2020
Others don't mind the sound and said, "I would also mention that up close and with no people around, the sound was both surreal and peaceful, as if someone's playing a very sad meditation song on surround sound. P.S. you really can't hear it much ON the Golden Gate Bridge itself.
No matter how you feel about the noise, it seems that it is inevitable during times of high winds in San Francisco.