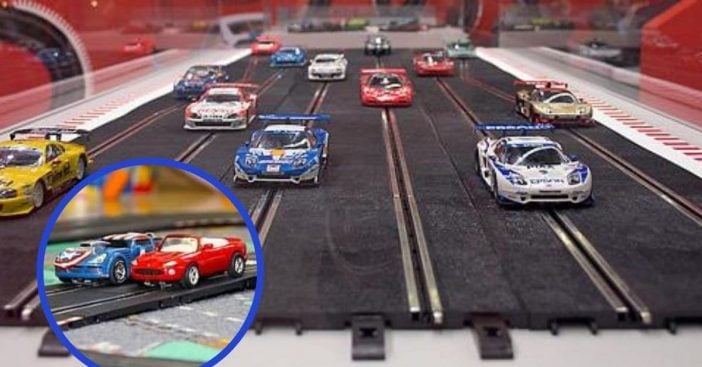 Picture it now: tires screeching, wind whipping by out the window, light flashing quick over immaculate paint. But anything can go wrong in the blink of an eye. One turn that goes too fast, too sharp, and suddenly that vehicular masterpiece tumbles over itself and lands on its top. The operator is, fortunately safe, however, because slot car racing still offers fans thrills and nostalgic fun to this day.
It's like the '60s kept its slot car racing enthusiasm speeding along among many enthusiasts. They have a lot to entertain them. Clubs persist that bestow trophies. They can also connect with other fans and keep the trend going strong today.
Slot cars feel like the real deal
If collecting and maintaining slot cars feels like owning real cars, there's a reason for that. That's because, usually, they're models of actual real-life cars. Slot cars do possess one key difference, though. While they're essentially scale models, their innards are designed specifically for racing – if the owner so chooses.
RELATED: Eddie Van Halen Selling Off Dodge Truck, 911 GT3 RS, And Chevrolet Nova Cars
It's important to consider this design because slot cars get their name by the track, or slot, they run on to race. The real peril comes from navigating sharp turns and risky curves so they don't "deslot." As soon as they do, they lose access to power, which flows to the cars through a connection beneath them. Victory can come from any model, though common ratios are 1:24 and 1:32 scale models. So, if you ever wanted to own a Ford GT, you can, and in an impressive way too.
Still racing on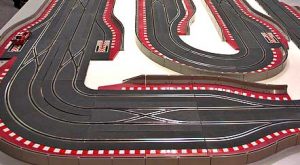 Primarily, slot car racing enjoys popularity among those who grew up in the '60s. In London, 87-year-old John Chance-Reed is an ex-navy serviceman who keeps the tradition strong. He also provides an important lesson for other fans: "Go at your own speed, don't try and follow other people." As part of the still-active British Slot Car Racing Association, he's one of the oldest members keeping the activity going. To do otherwise is impossible. "It's the kind of thing where once you've done it, you just can't get it out of your system," insisted another fan, Nick Thrower.
Though slot car racing remains popular primarily among older men, kids of all ages participate today without always realizing it. KSAT observed kids playing with battery-powered cars of their own, riding on rails akin to slots from the '60s. Theirs come in themes; one featured is Mario riding a car in a deliberate reference to Mario Kart. Who still has slot cars? Do they still get use? Which is the best model? Share some thoughts and memories in the comments!