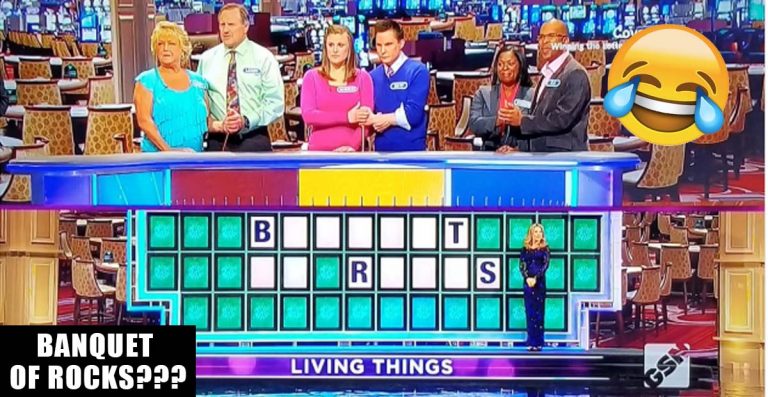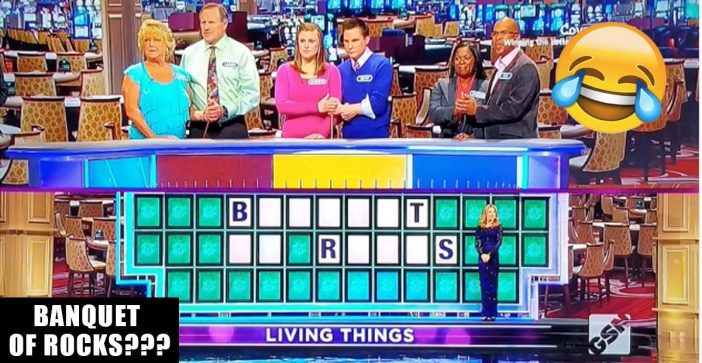 If you're a fan of "Wheel of Fortune", you may have just found your new favorite Twitter account.
The Twitter account called Wheel of Fortune Answers or @wofanswers is here to make you laugh and teach you how NOT to solve those famous puzzles. Here are some of our favorites.
https://twitter.com/wofanswers/status/1005561953144786944
Whoever runs the account screenshots unsolved puzzles on TV and gives the worst answer they can possibly think of. It isn't affiliated with the actual show, so the answers may contain profanity. Keep this in mind as you scroll through the tweets.
Wheel of Fortune has been around since 1975 and has adapted many times due to the times. It was originally a daytime show but has been an evening program for many years now. Pat Sajak and Vanna White have hosted the iconic series since 1983.
https://twitter.com/wofanswers/status/1005485684059197440
"Wheel of Fortune joined Twitter itself in 2009 to try to grow with the popularity of social media. They tweet the correct answers during every show so viewers at home can follow along on social media as they watch or catch up on past episode answers. They also tag and congratulate guests on the show who solve the puzzles.
The Wheel of Fortune Answers Twitter account was recently started in June 2018 but already has almost 100k followers. Talk about a great idea! We wonder who is behind this mysterious and hilarious account.
https://twitter.com/wofanswers/status/1006357000421298177
Another funny part of this Twitter account is that if anyone tweets back at them with a complaint or asks a question, they generally respond with a simple "no". Which silly answer is your favorite? Do you ever play a similar game at home with your family?
https://twitter.com/wofanswers/status/1006215860678250496
Do you watch Wheel of Fortune? Do you think this Twitter account is entertaining or stupid?
Share your thoughts with us and if you liked this article, please SHARE it with a friend!