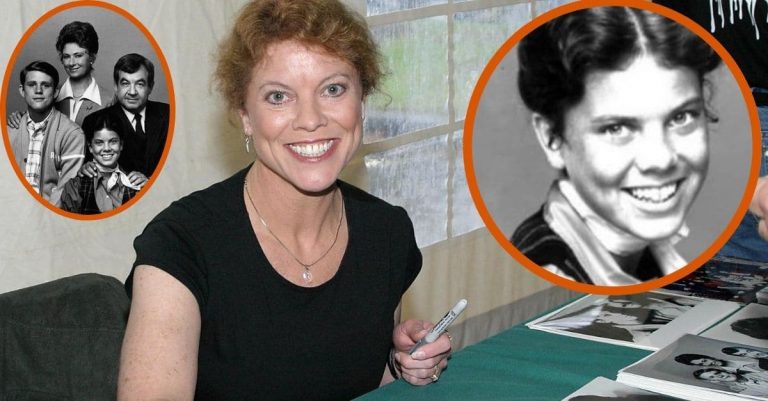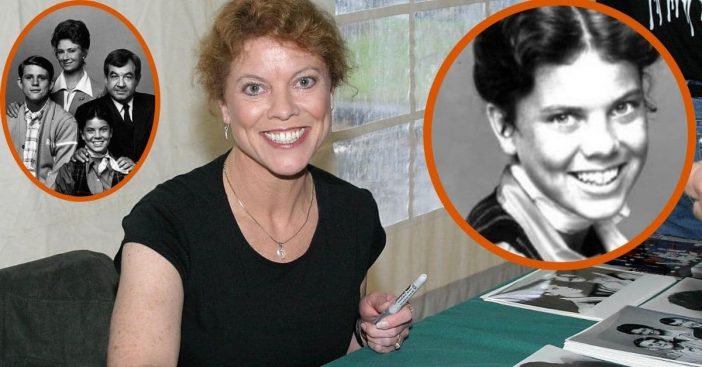 UPDATED 3/16/2022
The classic sitcom Happy Days gave viewers something entertaining to watch, while presenting an idealistic view of life in the 1950s. Its appeal allowed it to become one of the most popular, successful shows of the '70s largely due to a stellar cast that includes Erin Moran as Joanie Cunningham. Joanie went through a lot of interesting developments and growth over the show's 11-year run, with Moran herself having a very eventful life as well — a lot of it filled with turmoil.
Born on October 18, 1960, Erin Marie Moran grew up in the Los Angeles and Hollywood area. When she showed an interest in acting, her mother enthusiastically supported her passions, going so far as to find her a talent manager when Moran was just five. Her first roles came not long after, first in a commercial for First Federal Bank. As the years went by, she found herself in more beloved shows, including The Courtship of Eddie's Father, Gunsmoke, and The Waltons.
Many somewhat happy days for Moran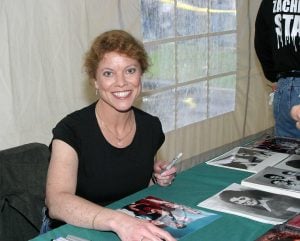 On the one hand, Happy Days ended up having one of Moran's most famous roles. On the other, however, things did not always go in a direction she was comfortable with. For one thing, she and the character aged together as the show and time went on. However, in 1983, Moran revealed that when she reached 15, the producers wanted her character to change and mature. Ultimately, they "suddenly wanted me to lose weight and become this sexy thing."
Then, the character of Joanie Cunningham enjoyed a short-lived spin-off series, Joanie Loves Chachi. The show cast her alongside Scott Baio. However, even this came with some setbacks, as Moran later stated she moved onto this series with great reluctance; she preferred the idea of staying with Happy Days. Ultimately, she got her wish after Joanie Loves Chachi was canceled. Moran was able to rejoin Happy Days just in time for the popular sitcom's last season.
How much did Erin Moran make on 'Happy Days?'
Happy Days was far from the last time Erin Moran had work. However, her career never gained the traction she wanted, or the kind of success actresses would seek after a career highlight like that show. According to Simplemost, most of her appearances came from her responding to various tabloid stories that have plagued many child stars who have attempted to move on from their early roles, including drug addiction, money problems, alcohol abuse, domestic violence, and so on.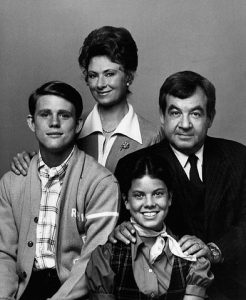 Her relationship with Happy Days ended up very much split down the middle. On the one hand, she held her co-stars in very high regard. Moran shared in an Xfinity interview, "What happened with all of us was like we were this family. It was so surreal with all the cast members. There was another moment where we forgot we were doing scenes. We forgot we were acting. They were my family, get it?" On the one hand, the show gave her a family and $650 to $900 per episode early on. On the other, she eventually joined with Marion Ross, Don Most, and Anson Williams in a lawsuit over pay disputes. In the end, each actor received a payment from CBS amounting to $65,000, along with a promise to better honor their contracts.
How did Erin Moran pass away?
Such sad sad news. RIP Erin. I'll always choose to remember you on our show making scenes better, getting laughs and lighting up tv screens. https://t.co/8HmdL0JKlf

— Ron Howard (@RealRonHoward) April 23, 2017
Tabloids that reported troubling times for Erin Moran got some of it right. During the aforementioned Xfinity interview, Moran claimed her first husband, Rocky Ferguson, abused her, prompting their split six years after marrying. By 1988, she revealed she suffered from depression, contributing to her difficulties finding more work.
And, true to reports, Moran did indeed go through financially difficult times, her home falling into foreclosure in 2010 and being forced from her trailer park home. Finally, on April 22, 2017, authorities checked upon an unresponsive female. On that day, Erin Moran was pronounced dead at the age of just 56. Cause of death: stage four squamous cell carcinoma in her throat. Just as she loved her TV family, they loved her, and her TV brother Ron Howard (Richie Cunningham) mourned the loss soon after as shown in the above tweet.
It's a horrible shame when someone who deserved such success and displayed so much potential doesn't get all she's earned. But to this day, she remains a beloved actress who those who knew her honor with love.