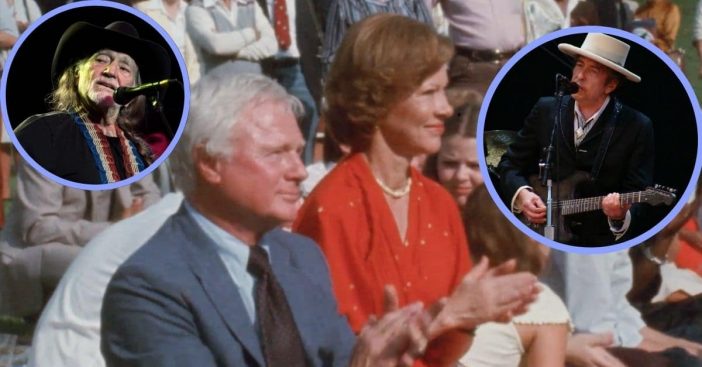 An upcoming documentary, Jimmy Carter: Rock & Roll President explores Carter's love of music
Musical icons like Willie Nelson, Bob Dylan, and more appear and give existing and updated testimony about meetings with him
The documentary gets a virtual release in September then physical release in October
Presidents have hobbies and interests outside of politics too. Sometimes, those interests can bleed into politics. Jimmy Carter did not make his enthusiasm for music a secret by any stretch of the imagination. For this reason, a new documentary focuses on him as a rock and roll president.
Indeed, the documentary is fittingly titled Jimmy Carter: Rock & Roll President. A new trailer aired on August 27 and it's not just informative. The trailer also features some impressive appearances from Willie Nelson, Bob Dylan, and more. Learn the latest below.
Rock out with 'Jimmy Carter: Rock & Roll President'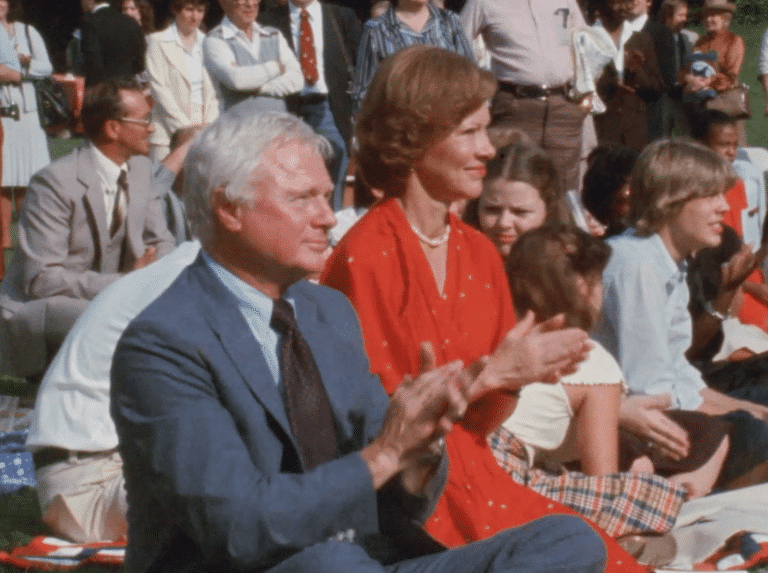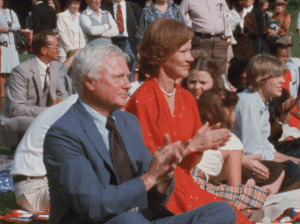 Mary Wharton directs this upcoming documentary about Jimmy Carter. Specifically, the documentary explores his relationship with both music as a whole and the pioneers behind it. The documentary further explores the times he's interacted with some big names in the industry.
RELATED: Elvis Presley Allegedly Phoned President Jimmy Carter 'Totally Stoned' Weeks Before Death
They include Willie Nelson, Bob Dylan, Bono, Garth Brooks, Nile Rodgers, and Gregg Allman. The outline and subsequent trailer come from reports by Rolling Stone, with follow-up by Pitchfork. These musical giants get time in the spotlight as well. Allman has a clip recalling, "He was cool," about the 39th president. Dylan recalled, "When I first met Jimmy, first thing he did was quote my songs back to me."
Firsthand footage presents a rock & roll president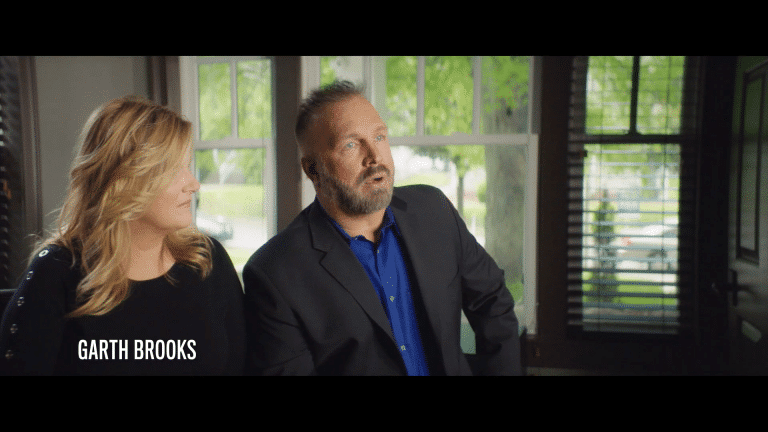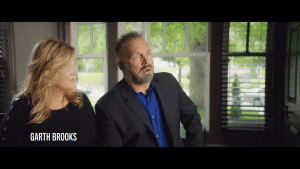 Even after numerous health scares, Jimmy Carter proves he's willing to keep jogging along doing what he wants. That remained the case years ago during his time in politics. "With all the odds against him, he still did what he thought was right," Willie Nelson explains in some footage featured in the trailer. "That's not a bad pattern for all of us to follow."
Currently, Jimmy Carter: Rock & Roll President has a September 9 release date for "virtual theaters," Pitchfork writes. Then, it gets a physical release exactly one month later on October 9. This mirrors what some other big titles are doing during the era of COVID-19: pursuing a digital release instead of or before a theatrical one. Also prepare for a debut on CNN on January 3, 2021.