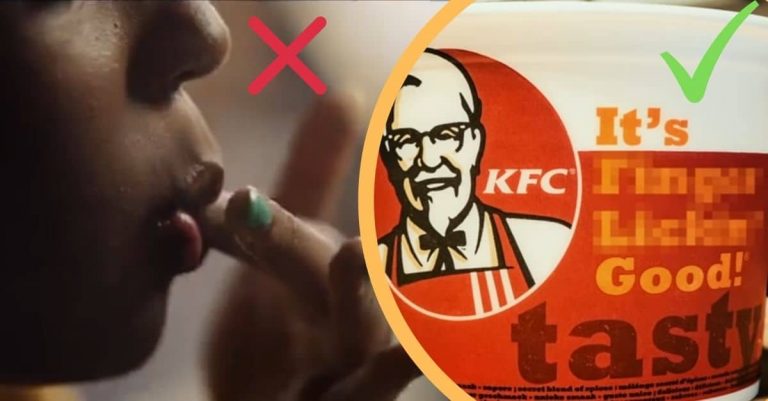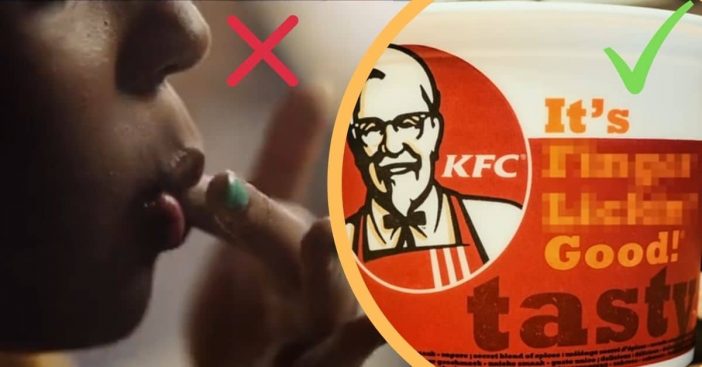 On Monday, KFC announced it was "pressing pause" on its famous slogan, "finger lickin' good"

The announcement came in a YouTube video showing edited ads now running in markets outside the U.S.

KFC initially faced backlash after showing an ad with a lot of finger-licking when the pandemic really kicked off in March in America
Going through life during a pandemic comes with some safety precautions. People have to socially distance, wear a mask, and wash their hands. Noting the last one, KFC reflected on its popular slogan, "finger lickin' good," and felt that wasn't the best message to spread. As a result, the chain is temporarily dropping the phrase.
The announcement came on Monday. Though official word of this came out on an almost totally global scale, KFC had actually dropped it from the U.S. back in March. Recently, however, KFC made the announcement for most of the world and showed new merch with "finger lickin' good" blurred out.
KFC doesn't want "finger lickin'" encouraged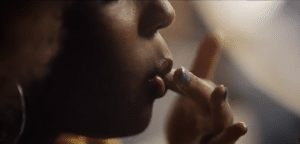 Catherine Tan-Gillespie, global chief marketing officer, explained the precarious position KFC found itself in. She elaborated, "We find ourselves in a unique situation — having an iconic slogan that doesn't quite fit in the current environment. While we are pausing the use of 'It's Finger Lickin' Good,' rest assured the food craved by so many people around the world isn't changing one bit."
RELATED: KFC Twitter Account Follows Only 11 People. Can You Guess Why?
Monday marked an official announcement in the form of a 30-second video on KFC's YouTube channel. This new ad is running in multiple KFC markets outside the U.S. This includes the U.K., Canada, the Netherlands, parts of Asia, North Africa, and the Middle East.
Ignore it…for now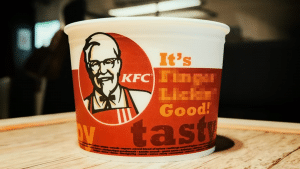 "That thing we always say? Ignore it. For now," the video advises. The move comes as both a humorous joke and an awareness of the situation. Indeed, before this big shift, KFC made a statement claiming they were "winner of the award for most inappropriate ad slogan for 2020." Despite KFC's use of humor, "finger lickin' good" got major backlash as a slogan and demonstration as the pandemic kicked off. Their campaign at the time faced major backlash and earned the label "irresponsible."
The slogan "finger lickin' good" is 64 years old. KFC began as Sanders Court & Café 90 years ago on March 20, 1930. Its first franchise began on September 24, 1952, 67 years ago in Salt Lake City, Utah. That makes the famous slogan almost as old as KFC as a franchise. However, the company emphasizes that it's just "pressing pause" on the slogan, not actually dropping it completely. Watch the new ad and announcement below. Reactions to the campaign vary. Many comments note that if a consumer brings chicken to their mouth, they're already essentially taking in whatever is on their fingers anyway; each person must exercise good hygiene to stay safe. Others, though, in a video compilation of people just llicking their KFC-coated fingers, note that such a montage is a paradise for COVID-19 and the compilation could act as a warning video.