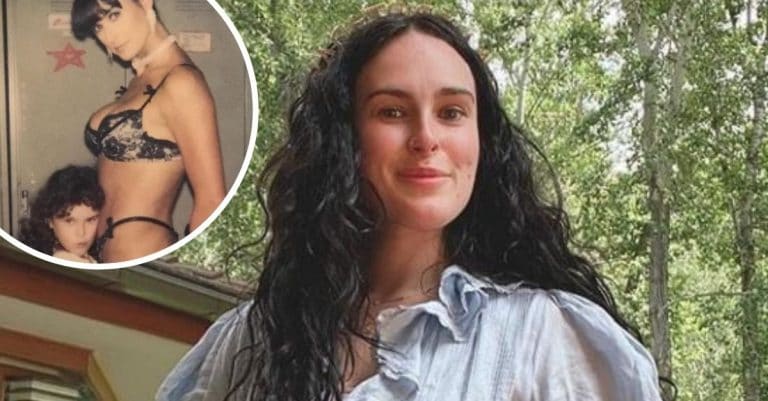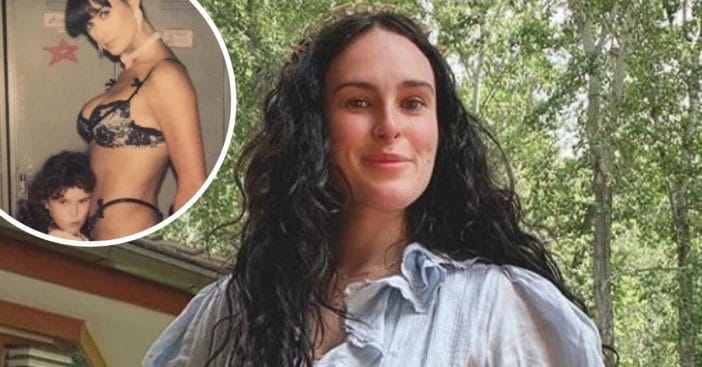 Demi Moore and Bruce Willis' daughter Rumer Willis recently turned 32 years old. Demi shared some throwback photos to celebrate her daughter's birthday. One of them was actually quite racy! She shared a photo of herself in lingerie on the set of the 1996 film Striptease, with young Rumer hugging her close.
Demi also shared a photo of herself and Rumer as a baby, a photo of young Rumer, and a more recent photo of the mother-daughter duo having fun with Snapchat filters. She wrote, "Words can not do justice to the love, gratitude and joy I have for you. You are a magnificent woman but you will always be my baby… You changed my life and gave it meaning beyond anything I had ever known. Happy Birthday, Rumer Glenn! I love you forever and a day❤️"
Demi Moore shares throwback photos for Rumer's birthday
https://www.instagram.com/p/CD9wYZenmQn/?utm_source=ig_embed
Click the arrow to scroll through and see all of the photos…
Rumer shared some photos from her birthday celebrations with her fans. She wrote, "32 years ago I entered this world and I can say today has been one of the most special celebrations of my birth I have ever had. I feel more like myself than I ever had, feel more love for myself than I have ever had and so much gratitude for this beautiful place I get to spend this day and the magical and wonderful people I am sharing it with."
RELATED: Exes Demi Moore And Bruce Willis Isolate Together With Daughters
https://www.instagram.com/p/CD9wskeFGY5/
Her sisters even helped to make the day special. She continued, "@scoutlaruewillis made a palace of my usual morning reading nook, I forced everyone to do laughter yoga, had a delicious brunch with all my favorite foods, I dressed the boys up in my favorite @shopdoen dresses and we played croquet, @buuski had everyone share their hopes and intentions for me this next year, we are frolicking in the river like the water babies we have always been and listening to great music basking in the sun."
https://www.instagram.com/p/CECfEoRldOj/
Lastly, she said, "I am so excited for this year, my own personal New Years. This year I set the intention to let go of anything and everything that no longer serves me and trust that the universe is setting me up to have the life I have always dreamed of….I'm bringing chickens. For those of you who I don't get to share my day with, I am endlessly grateful for your love and support. The way you all love me helps me love myself. I am so grateful for you."
Rumer looks truly lovely in the photos, a few in a purple bikini and another in a blue dress. Happy birthday, Rumer! We love the throwback photos that Demi shared too.