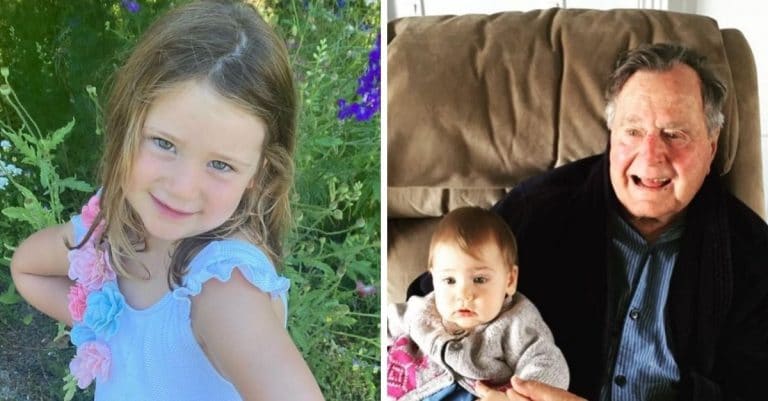 Recently, Jenna Bush Hager's daughter Poppy turned five years old! Jenna shared the sweet story of how Poppy is actually named after her grandfather George H.W. Bush. Jenna has said that George went by the nickname Poppy when he was a kid. To honor him, Jenna and her husband Henry decided to name their sweet girl Poppy.
To celebrate Poppy's birthday, Jenna shared a series of photos. Not only is Poppy named after George, but fans think they look alike too! She captioned the photos, "Happiest Birthday to our darling Pops! You light up our lives. Like your namesake your kindness amazes and you make us laugh like no one else. How wonderful life is since you're in our world! Five years of pops!"
Poppy is named after her great-grandfather George H.W. Bush
https://www.instagram.com/p/CD1HR7jB0x0/?utm_source=ig_embed
When Poppy was born, Jenna shared photos of the newborn with the caption, "Welcome to the WORLD Poppy Louise Hager—named after my darling Gamps who went by Poppy during his childhood. We are in LOVE."
RELATED: Jenna Bush-Hager Emotionally Shares The Best Advice Grandfather George H.W. Bush Gave Her
https://www.instagram.com/p/BVPa_1RB6P0/?utm_source=ig_embed
Jenna later shared that George cried when he learned that they named Poppy after him. They had not told him beforehand, so it was a complete surprise. Jenna said that seeing her grandfather cry also made her tear up! Sadly, George died in 2018 so Poppy may not remember him much growing up, but she will always have that special connection to him.
So sweet. Happy birthday, Poppy!