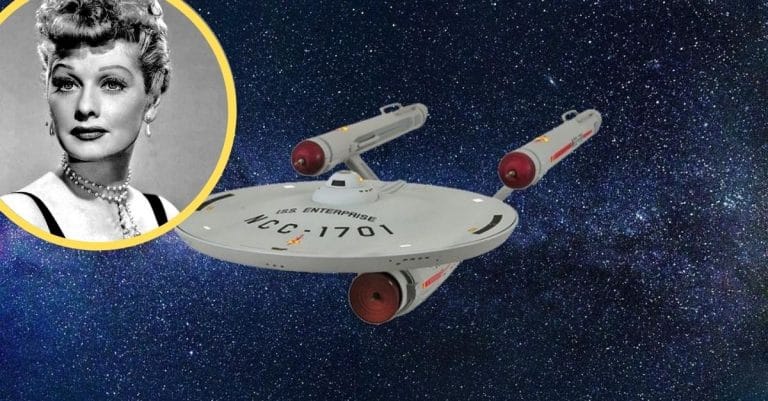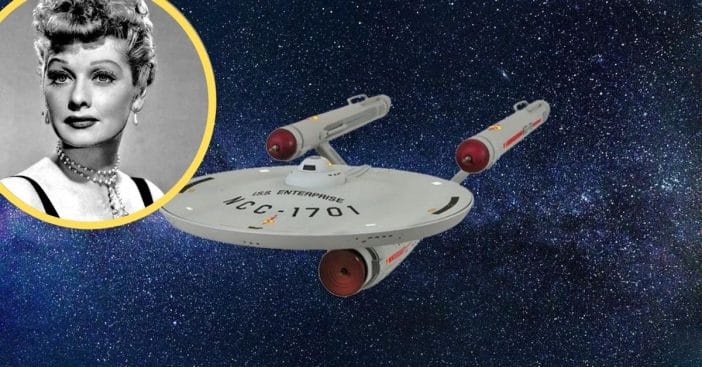 Lucille Ball left her mark on television history in more ways than can be counted. Star Trek solidified its own place as an enduring franchise from the '60s to today. Part of that success from Star Trek can be attributed to the talented, revolutionary Lucille Ball.
While Ball can first be associated with the stunning success of I Love Lucy, she brought her creative vision to a lot of other shows. Her company, Desilu Productions, had a hand in programs like Mission Impossible. That list of shows also included Star Trek.
'Star Trek' got to "boldly go" thanks to Lucille Ball
Remembrance today for Lucille Ball, who was born on this date in 1911. In 1965, she overrode her Desilu Productions committee's unanimous no vote to produce "Star Trek". Her contribution to nerd culture could never be measured. We love you, Lucy! @grcomiccon @startrek pic.twitter.com/6qiIJzkKuT

— Grand Rapids Comic Con (@grcomiccon) August 6, 2020
Major pieces of pop culture didn't always get the seamless start one would expect for something so beloved. Originally, CBS turned down Star Trek, and the science-fiction show only took off thanks to Lucille Ball's persistence. After CBS turned away from the blossoming franchise, NBC stepped in, ordering a pilot for the show. Ball did not like the network's conclusions about whether or not to finance the show. So, she overruled the network's board. NBC ordered another pilot from the show, only for Lucille Ball to do the same thing once again.
RELATED: 9 Stars Who've Surprisingly Appeared on 'Star Trek'
Trekkies owe a major debt to Ball. Star Trek as a cultural phenomenon managed to blossom and flourish into the juggernaut that shaped science-fiction, space interest, and geekdom into what it is today. When fans converge at conventions, they have such enduring titles thanks to Ball. The Star Trek website acknowledges as much. It writes, "NBC could have passed on Trek overall, but Ball, who believed in the project, stepped in and saved the day in a move that would've made every Starfleet captain proud. The comedian is one of many talented women who are among the many reasons that the Star Trek has endured into the 21st century."
The stars align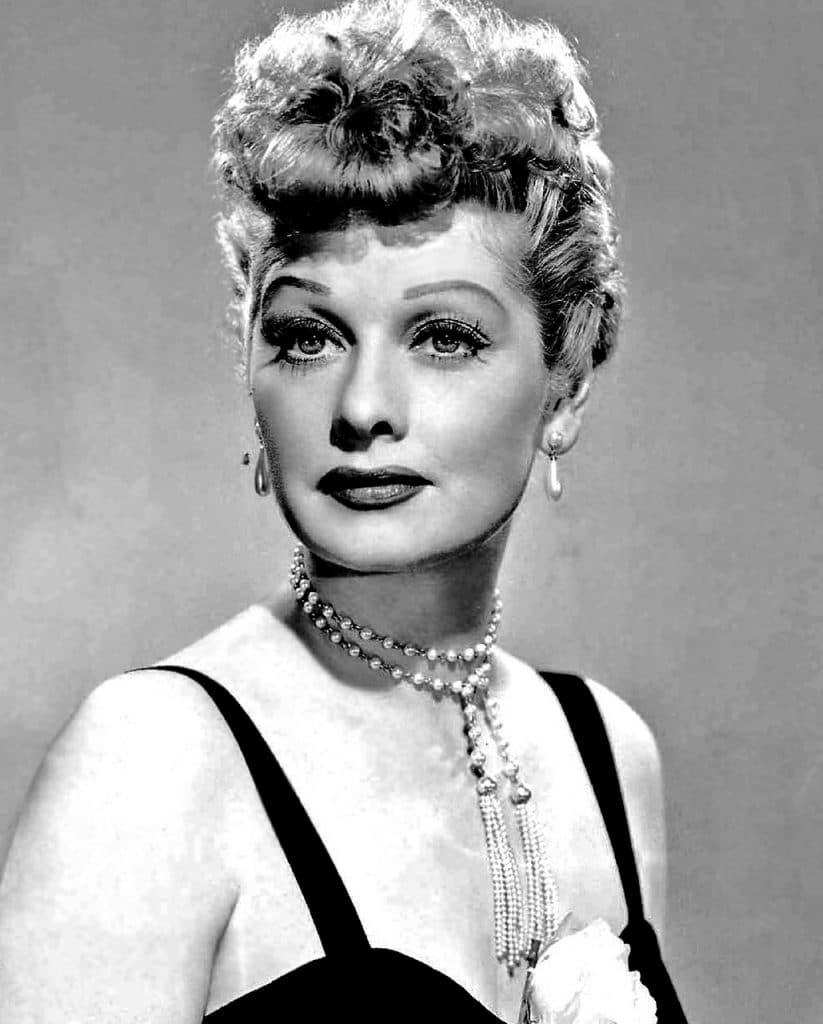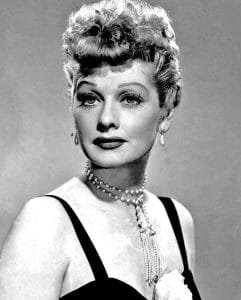 Lucille Ball's birthday came on August 6. She died at the age of 77 from what doctors deemed an abdominal aortic aneurysm. Today, a Hollywood Walk of Fame star, Presidential Medal of Freedom (posthumously awarded), and museums immortalize her legacy. But even the date of her birth celebrates her work and contribution to entertainment history.
Fittingly, on August 6, 2020, CBS All Access just aired Star Trek: Lower Decks. Its animated style acts as a callback to the last animated entry into the franchise, Star Trek: The Animated Series (1973-1974). The show aims for a totally new look on the franchise, accentuated by its premise, following "the support crew serving on one of Starfleet's least important ships." As beloved characters continue to live long and prosper, keep an eye out for Ball's hand in their success. One reply in the tweet above directly notes, "I had forgot about that ! thats why you always see Desilu in the end credits of star trek now days." Makes sense!