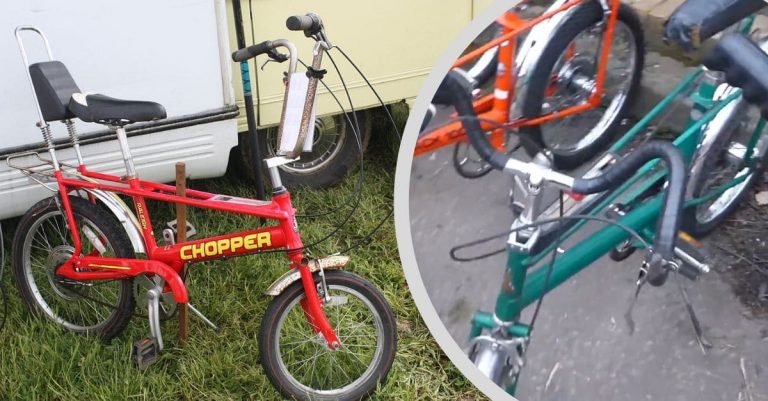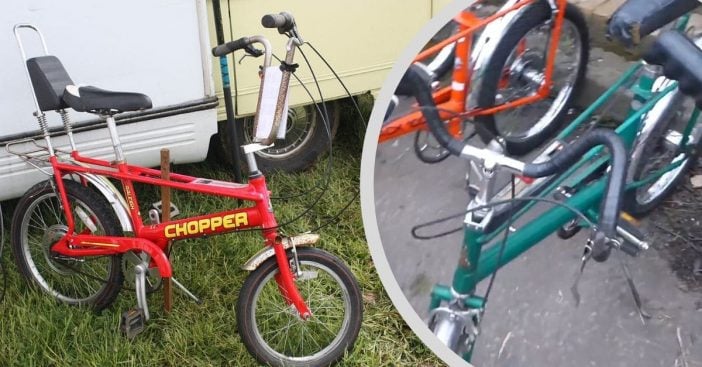 The Raleigh Chopper bike has a very unique design. This makes it very easy to distinguish at the end of the day. Learning to ride a bike acted as a sort of rite of passage during childhood. And once the student could go on to whatever bike model they desired, everyone wanted a chopper bike.
The unique design helped kids stand out, which they can attribute to one man's determination to find the ultimate shape for a new bicycle. The Chopper has powerful roots, in that regard, finding inspiration in the Harley Davidson, a "Chopped" motorcycle equivalent. Thanks to a unique vision, anyone could feel a similar power with their bike.
The Chopper bike doesn't cut corners
LIKELOK's history of the Chopper bike outlines its unique start. Credit goes in a few different directions and, in some regards, remains a topic of dispute. Alan Oakley, chief designer at Raleigh, looked to American motorcycles for inspiration. He observed "Chopped" motorbikes like the Harley Davidson. Because those motorbikes enjoyed immense popularity at the time, Oakley drew a rough sketch based on ones he'd seen.
RELATED: You Had A Great Childhood If You Grew Up Putting This On Your Saltine Crackers
This version of events gets disputed by Tom Karen from Ogle Design consultancy firm. Karen asserts that Raleigh approached his firm to then design a bike that would outpace its rivals. After, Karen ended up putting together a sketchbook with preliminary designs. Those same designs actually have similar mismatched wheels as seen in the Choppers we know today.
All the ingredients for a stylish bike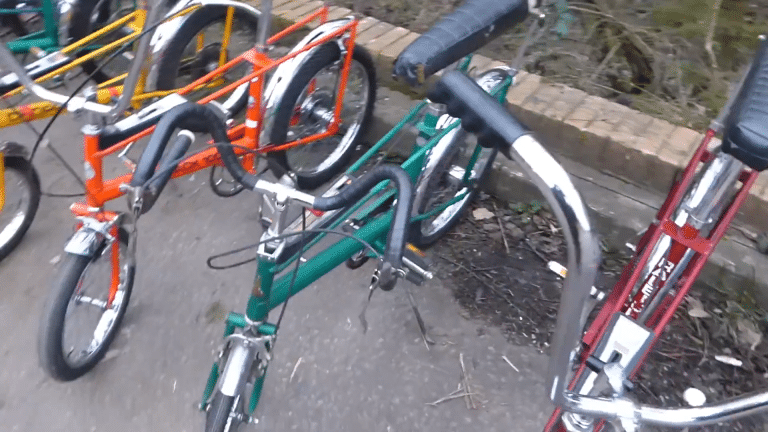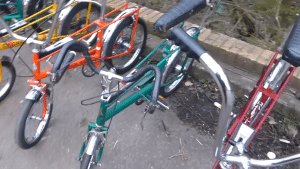 LIKELOK further notes that the bike's design did not always take function in mind. Instead, designers favored form. That form had to look stylish and cool. People would first see the bike's overall appearance and, ideally, be drawn to its cool appearance and parallels to popular motorbikes. Even the name itself implied its cool roots, as a "chopper" refers to a modified motorcycle.
Raleigh's Choppers for kids did not come directly from motorcycle but they got inspiration from them. Designers did think a bit about safety, though. For example, don't expect to ride on the back of a Raleigh Chopper. The tall back of the pedaler's seat prevented this with ease. But that just made the bike something more people would want so they could get a chance to ride the hottest vehicle for kids. Clearly, Raleigh did something right, since the bike endures to this day. Did you have one during your childhood?