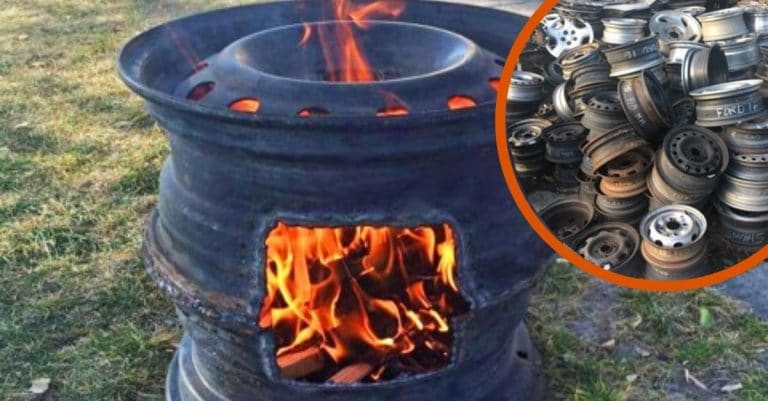 Many items never fully lose their usefulness. Even if they can't perform their original purpose, that doesn't mean they've done all they can. In fact, more and more people are excitedly diving into finding new purposes for their old items. One creative example over on DIYjoy involves using an old tire rim to make a truly unique fire pit for your backyard.
This process is part of a trend gaining momentum known as upcycling. While recycling involves converting truly undesirable items like waste into reusable material, upcycling is different. You're still reusing an otherwise discarded material, but upcycling specifically involves creating something of a higher value. When a tire rim is no longer needed, that should be the end of it. But by upcycling, you next change a piece of trash into a new functional item.
A tire rim fire pit is as simple as they come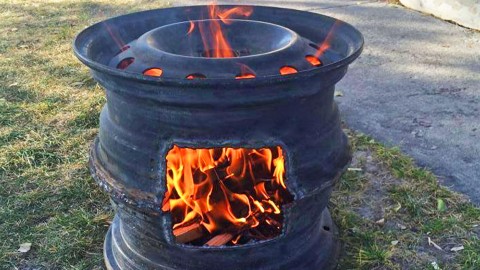 New crafters can dip their toes in the DIY world with a simple project that leaves them feeling rewarded. Veterans can enjoy an upcycling project that creates a very visible difference between old and new. After all, upcycling by definition does specify an increase in the old item's worth.
RELATED: 28 Creative Napkin-Folding Techniques
Using a retired car tire rim certainly fits that definition. Perhaps you have some on hand in your garage. But if you don't, that's fine too. In this case, DIYjoy suggests going to a junkyard to see if they might let theirs go. This, the site points out, may cost just a few dollars.
From here, you can customize your creation to fit your tastes…literally!

Of course, not all tire rims are the same, so no two fire pits will be exactly alike either. One big factor to consider is size. Typical car tire rims will be smaller, so expect a more compact fire pit to come out of it. However, if you get truck or tractor tires, the resulting fire pit will be bigger. Ultimately, it's a matter of personal preference. The smaller size leaves more room around the property while the larger version may give off more heat and room for another use.
Indeed, if your taste buds are craving something off the grill, a tire rim fire pit (tire pit?) can help with that. There aren't a lot of restrictions on this project. Just make sure you work on a nonflammable surface and don't use aluminum. Once you lay the rim on its side, you can pursue a few different types of fire pits. Place a grill on top to grill food, and when not cooking use a mesh covering to keep embers from flying onto the surrounding area. Check it out in action with the video below!