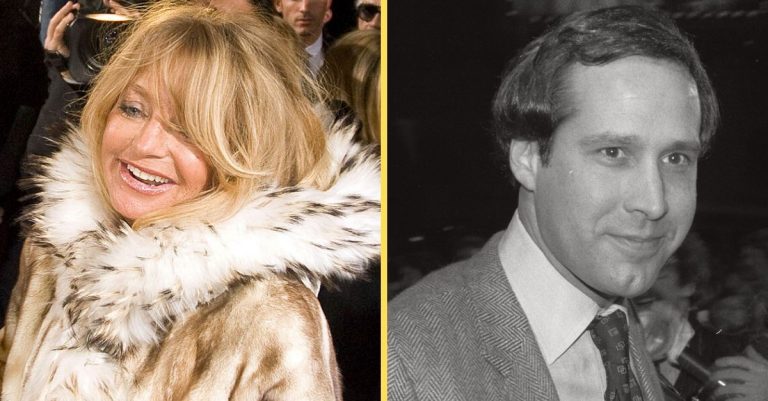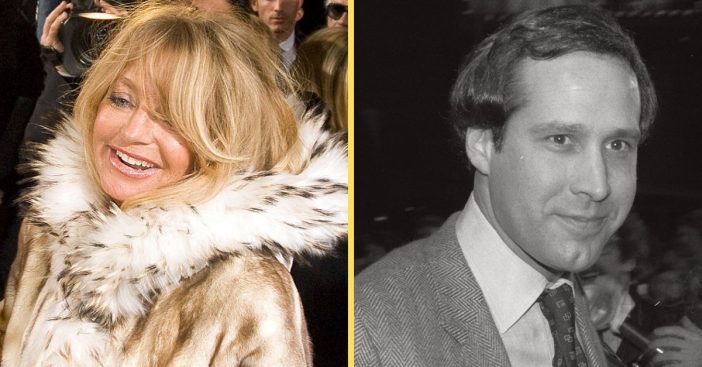 An event happens once, it's a stand-alone incident. Twice, it becomes a coincidence. And thrice indicates deliberation. The A.V. Club notes as much when looking at a certain methodology when it comes to casting. Interestingly, the outlet points out that casting two particular actors and actresses together can really shape their careers and images. This could have been the case for Goldie Hawn and Chevy Chase, but the entertainment world is long overdue for that third title between them.
Meg Ryan and Tom Hanks. Though Sleepless in Seattle and You"ve Got Mail get more attention, their very first one importantly contributed to the count for making them A Duo. Casting decisions like this shaped how people see them in a positive way and helped bolster both careers. It also gave both parties time to maximize their creative muscles. The world is due for Goldie Hawn and Chevy Chase to get the same treatment.
1978 saw Goldie Hawn and Chevy Chase first work together in earnest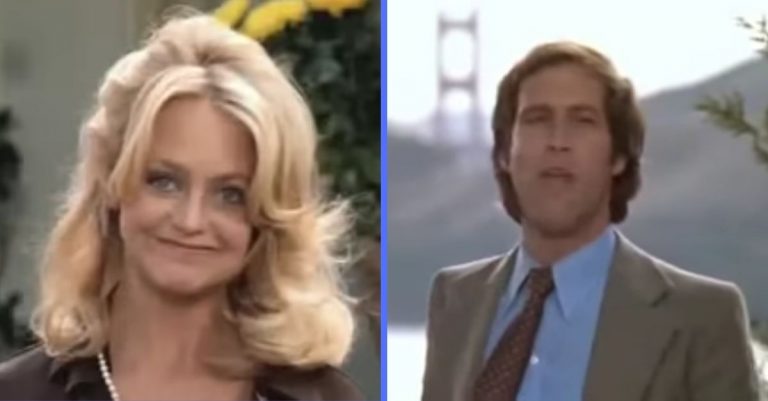 Foul Play (1978) had a powerful cast that included Dudley Moore, Brian Dennehy, and of course Goldie Hawn and Chevy Chase. The film included mystery, intrigue, action, and thrills. For their work on there, Hawn and Chase received Best Actress/Actor in a Motion Picture Musical or Comedy nominations respectively. Overall, the film itself drew a lot of nominations, though none of these stuck the landing. As a result, Foul Play is one of the few films that had numerous nominations without any wins at the Globes.
RELATED: Sylvester Stallone Shares Thoughts On 'Cliffhanger' Remake: "Hang In There"
Looking at the work between Chase and Hawn, Foul Play often gets a more positive reception. With Hawn as the leading lady unwittingly thrown into an intense mystery, she plays off well with the grounded Lt. Tony Carlson (Chase). Both excel at their roles independently and together.
Two years later, a pattern emerges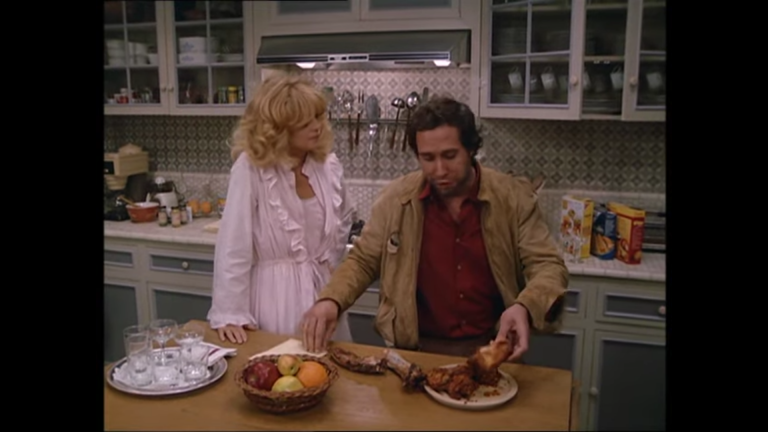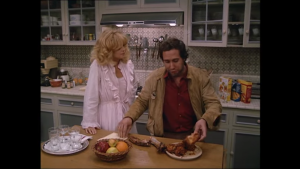 The A.V. Club mentions the lesser ratings Seems Like Old Times is sometimes met with. Certainly, it did not net the smattering of nominations Foul Play did two years prior. But it did allow Hawn and Chase to act more closely alongside one another, thus really cementing the start of a casting pattern that could have paralleled the fun of Meg Ryan and Tom Hanks as a duo. Chase expertly highlighted the differences between his character, fugitive Nick Gardenia, and straight-cut DA Ira Parks. And Hawn navigated between the two extremes with excellent delivery.
Now, the triad is incomplete. Just like Tom Hanks and Meg Ryan had Joe Versus the Volcano, these two need one more to bring them even closer together and solidify the fun association. It would not even interfere with existing relationships. Everyone already knows of the famous relationship between Hawn and Kurt Russell, begun when they simply crossed paths, then thrown into the spotlight just in time for Overboard (1987). What might bring these two together? What do you want to see from them?