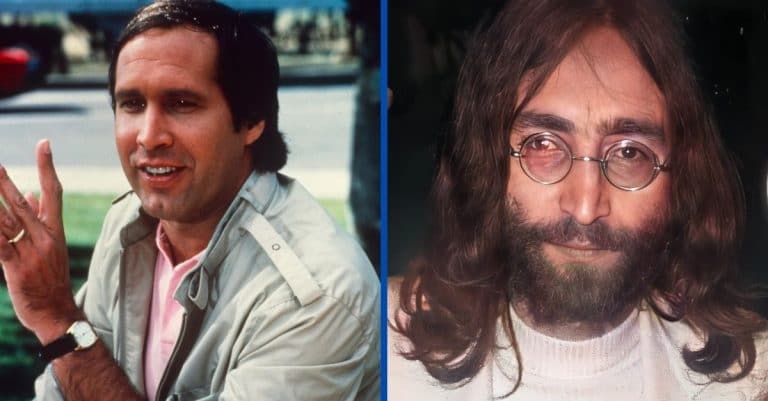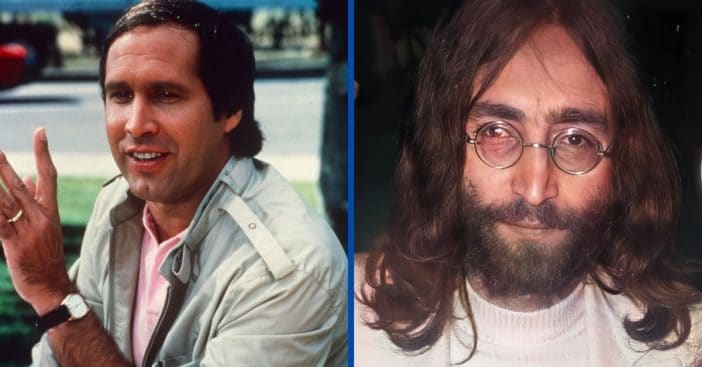 Chevy Chase has opened up about why people used to be "frightened" of John Lennon. The two knew each other pretty well and had quite a friendship when Lennon was living his post-Beatles life in New York City. Chase recently appeared on Rob Lowe's Podcast, Literally! on April 14th to discuss his friendship with Lennon and their history.
"I was living on the west side around 71st street or something, close to the Hudson River […] he and Yoko lived somewhere near there too, because I'd see him quite frequently in the little park there, eating something and that's where I liked to go to eat. I think the first time I met him, I had a huge sandwich in my hands. Anyway, then I'd walk back up 72nd street from the park with the two of them," he explained.
Chevy Chase explains why people were scared of John Lennon
Chase shares that he and Lennon got along well because they shared the same sense of humor. With this being said, his personality may have been off-putting to some fans, to the extent that they admired him, but were afraid of him. "He was cheeky, not snarky, just cheeky," Chase says.
RELATED: Why Did John Lennon Find The Beatles' Early Work To Be Embarrassing?
"People were very frightened of him in the sense that nobody would say, 'Oh, Mr. Lennon, can I have your (autograph)?' You wouldn't even ask him because he was John Lennon. That you might smell him was good enough. I was already famous in this country anyway somewhat. So he knew who I was and it was fun."
Even though Lennon was tragically assassinated in 1980, this did not put an end to Chase's relationship with the rest of the Beatles. In recent years, he's actually become close to Sir Paul McCartney. "I've become a close friend of Paul McCartney," Chase explains. "You can ask Paul by the way. We see each other in the summers. You can always ask him to sing something and he'll do it. He'll go a couple of bars."