He's been a source of laughter from numerous iconic movies, from the National Lampoon's Vacation movies to his iconic partnership with Goldie Hawn in Seems Like Old Times. But for those who knew and had to work with him, Chevy Chase could be difficult to be with – so much so that National Lampoon's Animal House director John Landis needed to be issued an ultimatum before he recruited the actor.
It's hard to imagine now but there was a time the National Lampoon films were not household names. But in the franchise's beginnings, its future was uncertain. But big talent with a big name would act as a valuable lifeboat, and Universal wanted this shining star from Saturday Night Live, Chase. But relative newcomer Landis had some misgivings that affected the film's course dramatically.
And live from New York, it's not Chevy Chase!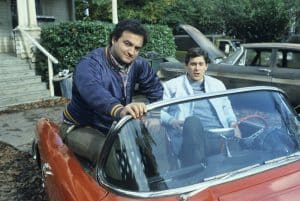 Since its original release in 1975, SNL has featured a revolving cast of comedic powerhouses. It was that very year show creator Lorne Michaels assembled a promising team that included Chase, Dan Aykroyd, Jane Curtin, Garrett Morris, John Belushi, Laraine Newman, Gilda Radner, Michael O'Donoghue, and George Coe. Not long after its debut on October 11, SNL developed a cult following. But not was all joyful on the other side of the camera, thanks in part to the very first "Weekend Update" host, Chevy Chase.
He'd been called "the funniest man in America" and the "first real potential successor to Johnny Carson," and in the middle of SNL season two, Chevy Chase left. The reason for his departure was reportedly because his girlfriend did not want to move to New York, but it was not on good terms regardless. Things came to a head when Chase and Bill Murray got into a shouting match that escalated into an outright brawl. Chase became known for his humor and for his difficult nature in Hollywood.
John Landis did not want the infamous Chevy Chase involved in 'Animal House'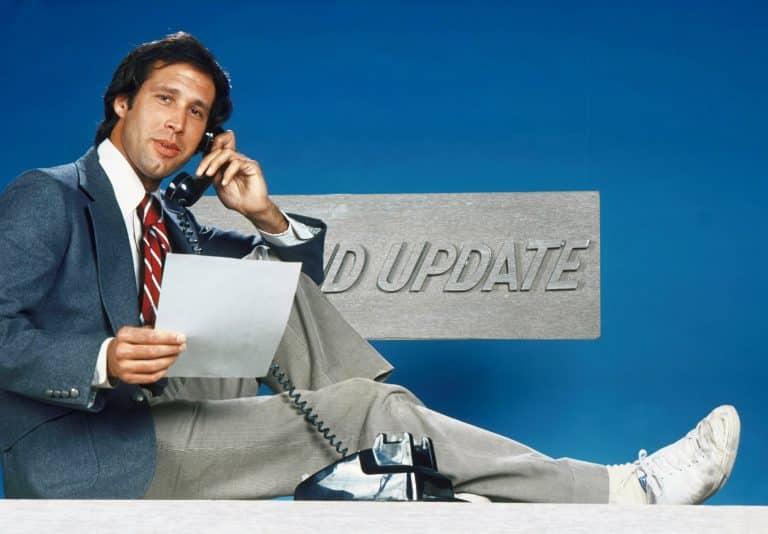 The very early origins of the National Lampoon films are interesting, considering by the time Animal House was to be brought to life, director Landis was a relative newcomer in Hollywood, with only low-budget indies to his name. Chase's involvement would offset that anonymity completely, so Universal reportedly made recruiting him an order for production. So, Landis decided to make a show of giving it his all but with a twist designed to turn Chase off to the idea of joining Animal House.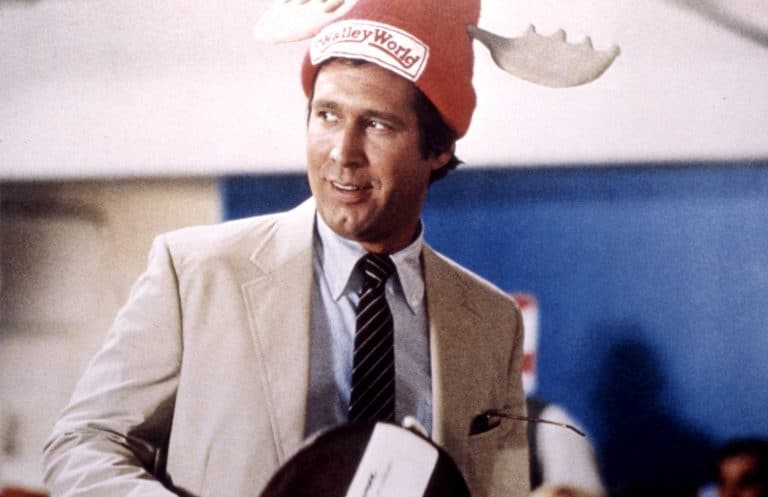 Aware of the infamous ego Chase was rumored to have, Landis told Chase, "Listen, Chevy, our picture is an ensemble, a collaborative group effort like Saturday Night Live. You'd fit right in, whereas in Foul Play, that's like being Cary Grant or Paul Newman, a real movie-star part. Don't you think you'd be better off surrounded by really gifted comedians?" This defiant sabotage earned Landis a kick under the table from producer Ivan Reitman and a rejection from Chase, who ended up going with Foul Play alongside Goldie Hawn.
But, of course, he would be back to the series eventually.