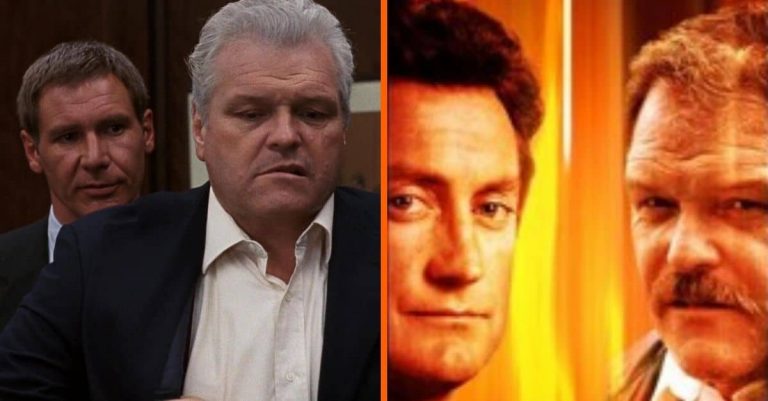 The recently departed Brian Dennehy developed a wildly successful career. In life, he earned countless awards. All those awards point to some role or another he took from good to great. He earned a Golden Globe, six Primetime Emmy Awards, two Tony Awards, and more.
Dennehy has many great titles to his name. But we would like to honor some of his biggest roles in celebration of his career and life. Keep in mind, his resume includes films, TV series, and stage performances. Have you seen some of these titles? Which is your favorite movie of his?
1. Brian Dennehy as Walter in 'Cocoon'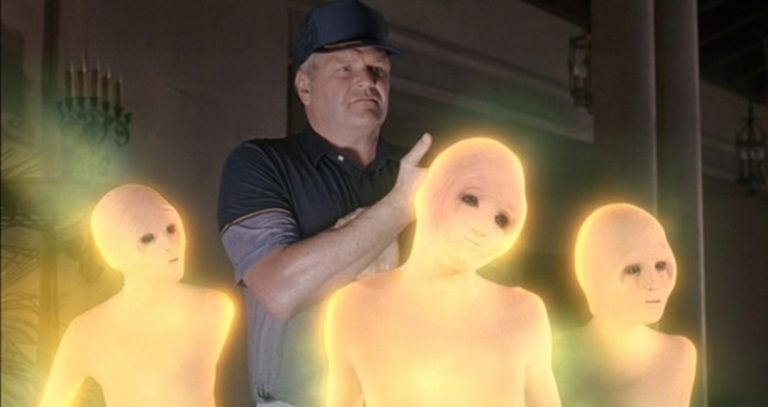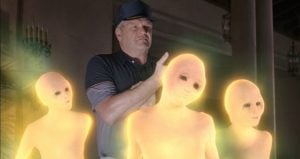 This 1985 sci-fi had all the ingredients for success. It tells the story of several elderly individuals who find themselves rejuvinated by some alien thing. It brings drama, humor, and intrigue in one emotionally-charged ride.
RELATED: 'Tommy Boy,' Rambo's 'First Blood' Star Brian Dennehy Dies At 81
As Walter, Brian Dennehy plays a pivotal part for the driving force in Cocoon. He played the leader of these alien beings, who hail from Antarea. His will affects the seniors who try to rejuvenate themselves in a pool riddled with strange cocoons.
2. Dennehy showed how 'To Catchy A Killer'
1992 wasn't the first time Dennehy got a starring role in a film. That occasion came in 1987 with Best Seller. In that film, reviewers say Dennehy really carried the promising noir that ultimately fell short. Here, Dennehy and the movie get proper recognition.
Brian Dennehy starred alongside Michael Riley in a tale based on the real story of serial killer John Wayne Gacy. Dennehy portrayed the infamous killer, who attracts the attention of detective Lt. Joseph Kozenczak (Riley). Despite appearing as an ordinary businessman, Gacy actually loves the game of cat-and-mouse he plays with the detective. All the while, those around him see Gacy as nothing but respectable.
3. Brian Dennehy in 'Presumed Innocent'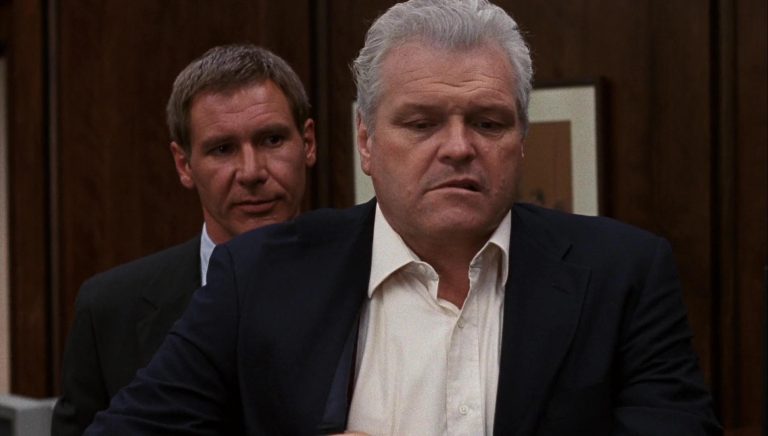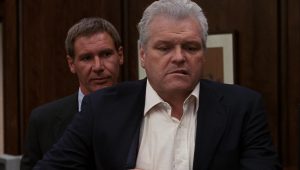 The 1990 legal drama Presumed Innocent has a lot of twists and turns to keep audiences hooked. It also boasts a talented cast to carry it through all the intricate dynamics characters share. Brian Dennehy stood among that impressive cast list and provided an equally excellent performance.
Dennehy played district attorney Raymond Horgan. Raymond threw his right-hand man into a tight situation multiple times after the death of a colleague. At the end of the day, he has good and questionable moments. This also makes his character very real, and Dennehy finishes bringing him to life.
4. 'First Blood' was Dennehy's first big break
https://www.youtube.com/watch?v=gNOrPXvnIg4
Putting together a list of legendary Brian Dennehy's biggest roles can be difficult. Each time, he brings something new and important to the table. But, looking at his career, First Blood was important for him.
Fist Blood (1982) is often considered Dennehy's first big breakthrough role. Actually, this movie establishes a lot of iconic firsts, including action icon, Vietnam War veteran John Rambo. Today, Dennehy is synonymous with the overzealous Sheriff Teasle. But he was not their first choice. At first, producers approached Gene Hackman and Robert Duvall.
5. Dennehy helped bring the 'Gorky Park' novel to life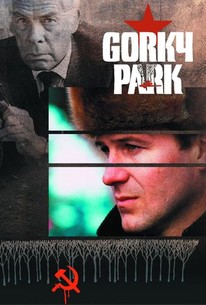 If you've noticed a trend, you're not alone. Brian Dennehy got involved in many crime dramas, regardless of subject matter. Sometimes he solved it and other times he caused it. Sometimes, he even did both.
Gorky Park the film gets its inspiration from the 1981 book of the same name by Martin Cruz Smith. It follows a series of homicides that take place in the titular Moscow Park. Dennehy's character, William Kirwill, crosses paths with Muscovite investigator Arkady Renko. Kirwill himself is also a detective looking for his missing brother.
Read onto the NEXT page for more of Brian Dennehy's best roles…