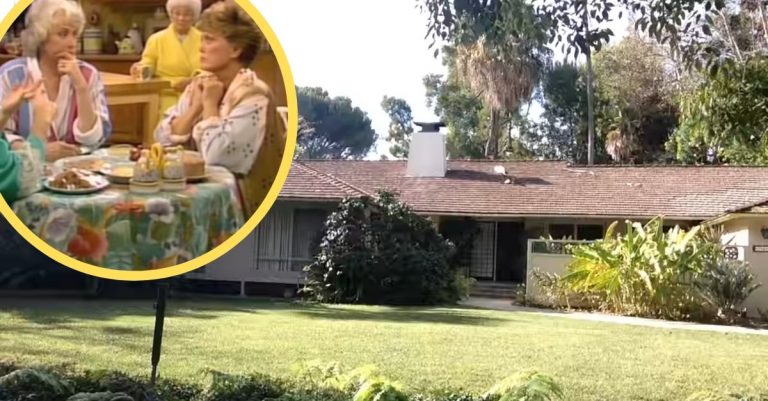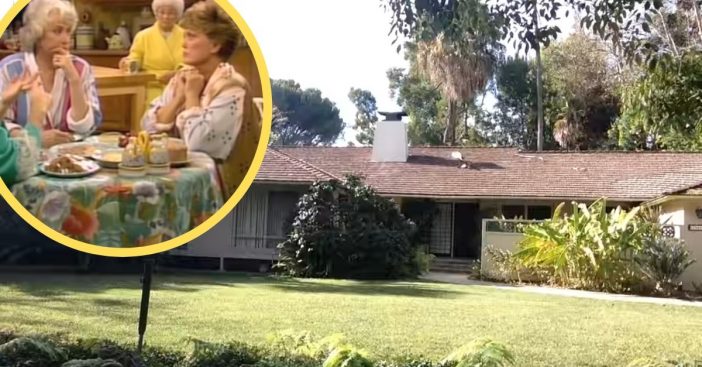 Fans of Blanche, Rose, Sophia, and Dorothy became very familiar with the women's home in Miami, Florida. Those with a few million to spare can acquire the very same model used for their home. But instead of Florida, ownership will take them to Brentwood, California. Still, this sale represents a big moment in TV design history.
Having a Los Angeles location isn't the only new feature this house boasts. Fans will readily recognize the outside, but the building only saw use for exterior shots. As a result, the inside does not match what the ladies lived in for the show. So, what does the model for the Golden Girls' house actually look like, as it was intended to be?
The model home for 'The Golden Girls' maximized space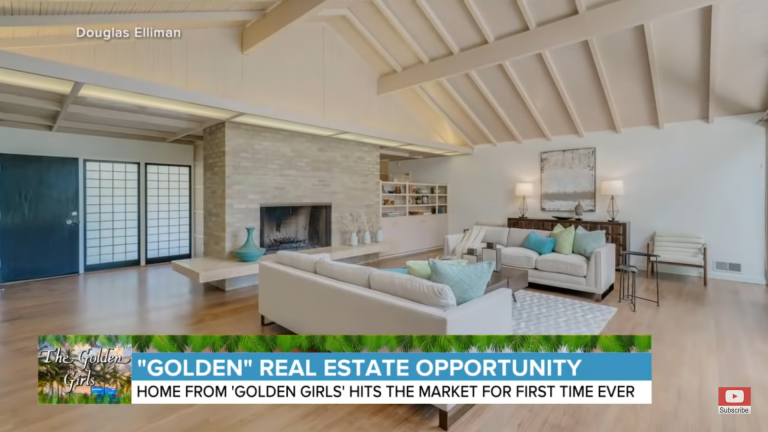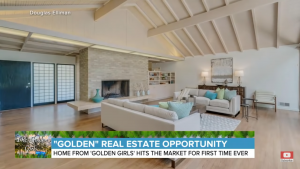 Take a step inside the home used by The Golden Girls. Things look different, though. That's because what viewers saw as the exterior only got used for those outside shots. Inside the model, you'll find four bedrooms and three-and-a-half bathrooms. For social gatherings, the living room offers wide open spaces, light-colored detailing, and towering vaulted ceilings. More space to contain all the gossip and wisecracks!
RELATED: This Is How Sophia's Wicker Purse Became A Symbolic Sensation On 'Golden Girls'
For the most part, those light details follow into the rest of the house. In particular, the floor is a very pale wood and none of the walls have dark paint, giving the house a well-lit feel. This Brentwood home was so perfect for The Golden Girls that the production team built an exact replica of the outside, situated in a studio backlot, according to KALB. But the original is getting its due respect.
Style meets history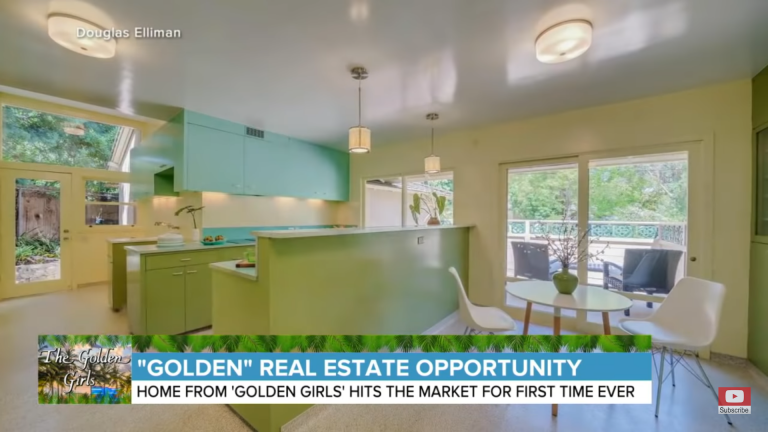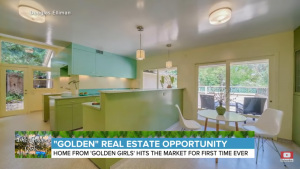 KALB also reports that the show's producers granted the original Golden Girls home owner a modest fee for using the exterior. Today, the price tag is anything but modest. Rachelle Rosten, real estate agent with Douglas Elliman, is selling the home. Its value is placed at $2,999,000, according to CNET.
The listing reads, "Architecture, location and a slice of Hollywood history! Inspired by the beauty of mid-century Japanese/Hawaiian architecture, award-winning Hawaiian architects Johnson and Perkins were commissioned to design this four-bedroom dream home."