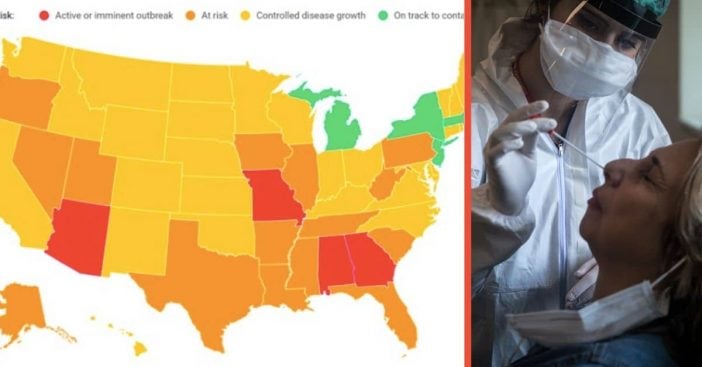 Some states are reporting an increase in coronavirus cases.

This is due to mass gatherings too soon and may also be in part due to more testing, but not confirmed.

Phase 1, 2, and even 3 openings are in progress for many states.
As many states have begun reopening with phase 1 and phase 2, almost 30 states have reported coronavirus spikes. Alabama, Oregon, and South Carolina are some of the states with the largest daily increases. Alabama saw a 92 percent change in its seven-day average. Oregon's seven-day average was up 83.8 percent and South Carolina's was up 60.3 percent. Additionally, Arkansas has seen a 120.7 percent increase in hospitalizations.
Health officials have warned that mass gatherings too soon could be causing this spike, which includes the nationwide protests ongoing in the U.S. against racial injustice. There is no confirmation on whether or not the spikes have anything to do with more testing availability.
Coronavirus spikes = second wave?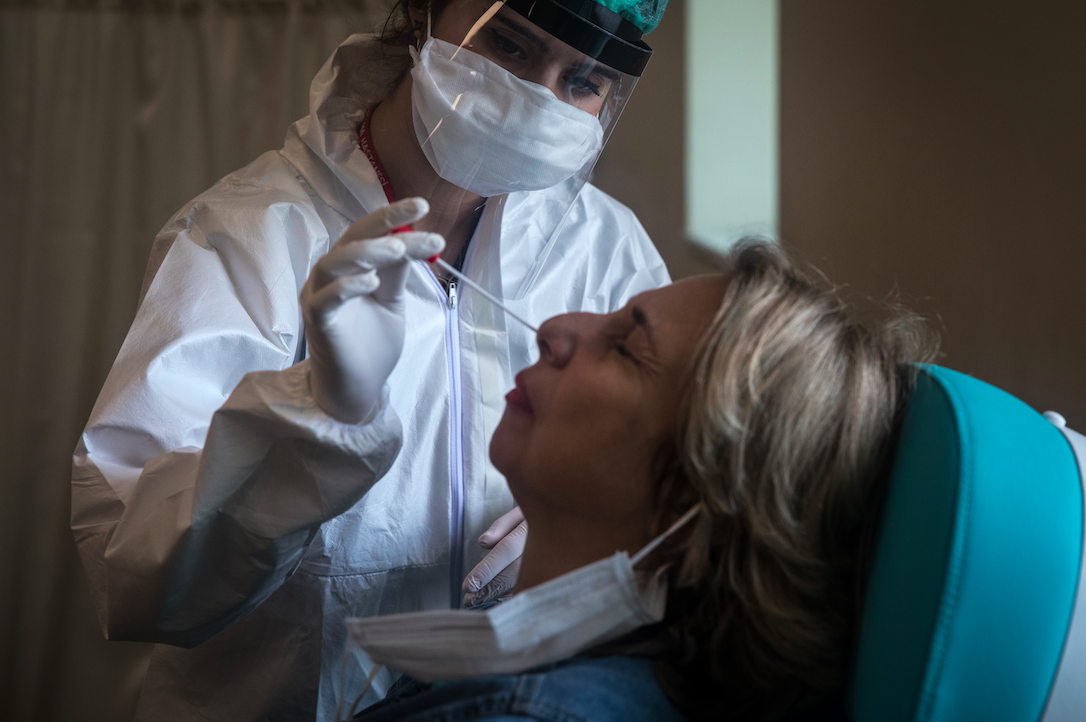 The Washington Post notes that several studies have been published in the last month pointing to masks contributing to the curb of transmission of the virus. Many if not most U.S. states are requiring people to wear masks while out and about to places such as grocery stores and restaurants. However, there are some states like Florida where people do and do not wear masks. This could be contributing to the spike of cases there as well.
RELATED: There Is A New Grant Available That Helps Veterans Affected By The Coronavirus
Additionally, Beijing was recently 'shut down' after a spike in the virus was reported there. Their meat and vegetable market, in particular, was shut down, which prompted the thought of a second wave incoming. Brazil's official coronavirus death toll also overtook Britain as the second hardest-hit country. Russia also more than doubled its death toll related to coronavirus for April.
Some states on a good path, others not so much
‼️LOOK AT THIS MAP FROM @CovidActNow‼️

New Jersey is ONE of ONLY FOUR STATES which it deems as being on-track to contain #COVID19.

This proves that the measures we put in place, and the hard decisions we made, were the right ones. 
 
We're ready to take our next step. pic.twitter.com/hUqHlpaaLr

— Governor Phil Murphy (@GovMurphy) June 22, 2020
A map shared by NJ governor Phil Murphy shows only a handful of states that are in the 'green zone.' This means that cases are actively decreasing in these states. Yellow signifies 'controlled', orange is 'at risk,' and red is 'active or imminent outbreak.'
As some states, such as Connecticut, push on towards a phase 3 opening in the upcoming weeks, others seem to be trailing backward. It's hard to tell what things will look like for those nearly 30 states experiencing spikes.