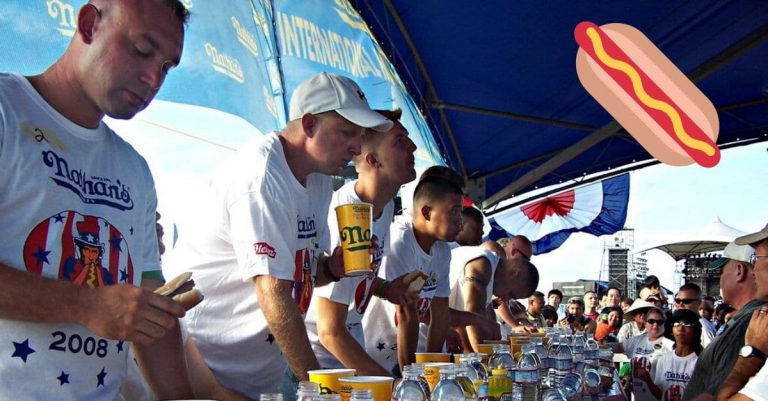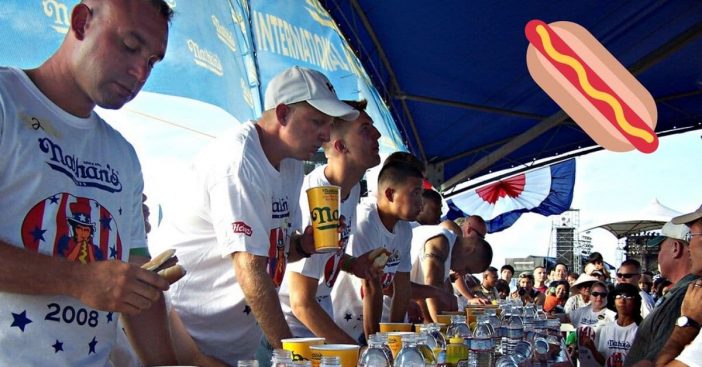 Nathan's Hot Dog Eating Contest takes place every year on Coney Island on the Fourth of July.

It will still take place this year, but with no live audience. 

In addition, there will only be five contestants instead of 15.
During the coronavirus pandemic, so many summer events have been canceled including concerts. However, Nathan's Hot Dog Eating Contest will still take place. The contest takes place every year on Coney Island on the Fourth of July. The contest has been going on since 1916! However, the first recorded contest was in 1972.
Contestants try to win prizes by seeing how many hot dogs they can eat… sometimes upwards in the 70s range. The contestants have only 10 minutes to eat as many hot dogs as they can. Talk about a stomachache! This year, instead of the normal 15 contestants, there will only be five in order to practice social distancing.
Nathan's Hot Dog Eating Contest will go on this year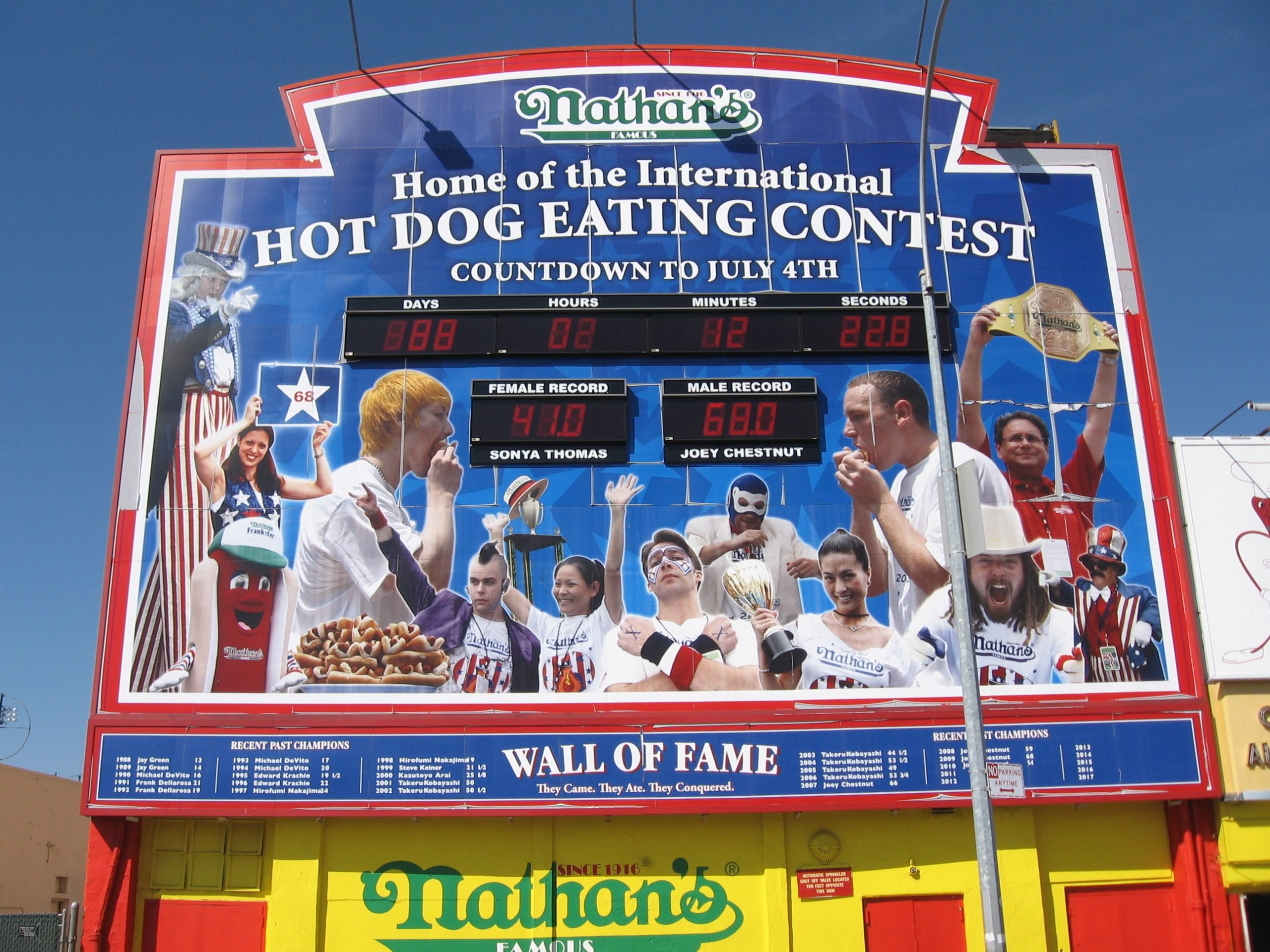 James Walker, Nathan's Famous Senior Vice President, Restaurants released a statement about the 2020 event. He said, "2020 has been a year for the history books, and the realization that this storied July 4 tradition would be able to occur, is a great feeling. With that being said, our country and our world has endured so much in the last couple of months, that we'd be remiss if we didn't use this moment to honor those that have done so much for each of us during this time."
RELATED: At 98 Years Old, Betty White Still Indulges In Hotdogs And Vodka Martinis In Quarantine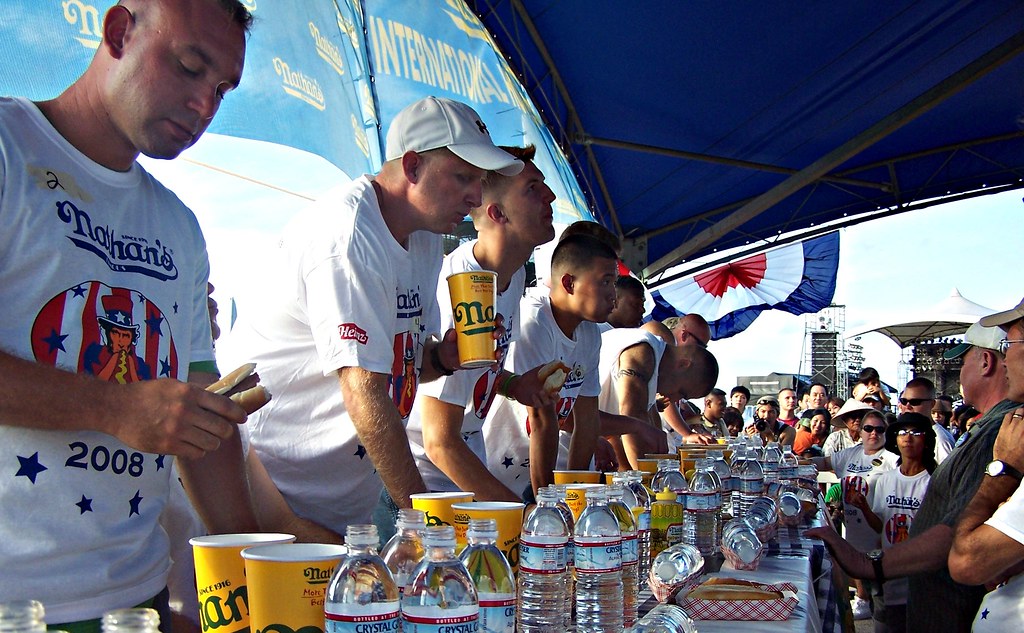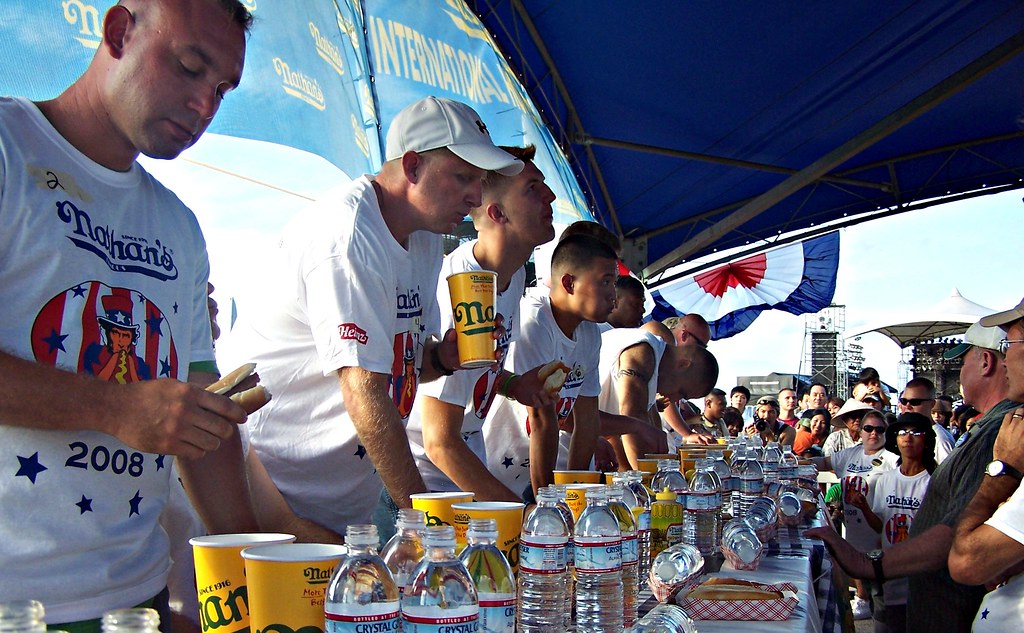 In other strange news, it has been reported that it will be one of the first major competitive events shown on television during coronavirus. The event will be held without a live audience this year. Most sporting events are still on hiatus as teams try to figure out the best and safest way to resume games.
Last year, Joey Chestnut and Miki Sudo won. Each year they choose a male and female winner. Joey ate 71 hot dogs, while Miki ate 31. Joey is one of the most famous contestants because he has won nine times! His record is 73 hot dogs, which is also the record for most hot dogs eaten in that short amount of time.