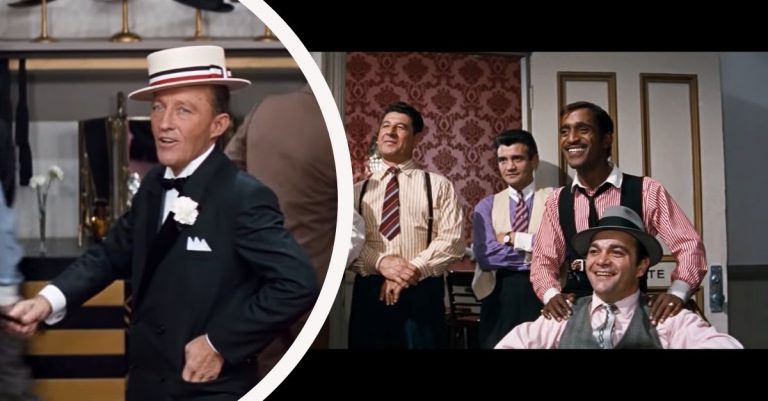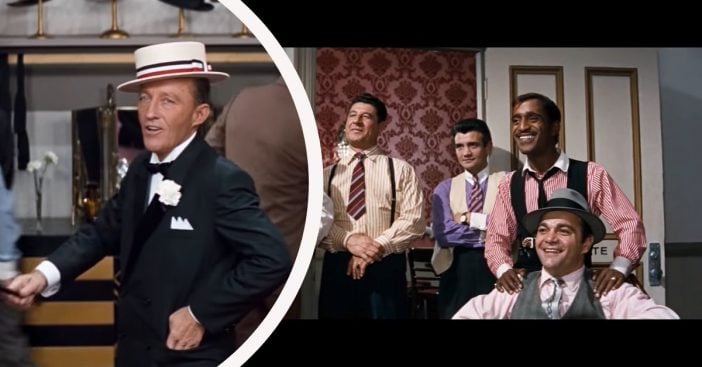 Various scenes from movies give powerful insight into trends at the time. They're like windows into the past that provides information on fashion, speech patterns, politics, and more. Even musicals offered such knowledge. One surprisingly insightful, fun title includes Robin and the 7 Hoods. The musical combined the acting and singing talents of powerhouses like Dean Martin, Frank Sinatra, Bing Crosby, and Sammy Davis, Jr. While all the songs are entertaining, "Style" actually stands out for saying a lot in a creative way.
It's hard to imagine Crosby receiving criticism for lacking a cool air about him. But in the movie, he certainly does, according to his cohorts. This launches a scene that is one part song, one part amusing critique. To Crosby's character and the audience, the others basically conclude: you either have style or you don't.
"Style" is surprising in many ways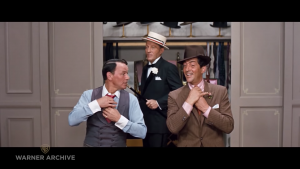 Today, viewers can understandably look at Crosby's outfit and say he does indeed have style. He's dressed in a suit with decent shoes. Nothing about him readily stands out compared to the other two. But still, they declare he looks rather "like an unmade bed." But why? By any standards, his outfit should have been fine.
RELATED: San Francisco Residents Are Reporting That The Golden Gate Bridge Is 'Singing'
Well, the answer comes in the lyrics. And it's a lesson that many people have learned thanks to Robin and the 7 Hoods. On YouTube, the studio version of the song has over 186k views. And the one with the accompanying video has three million views. That means thousands upon millions of people learned, thanks to these stars, "You've either got or you haven't got style." It's an inherent, internal force that can be independent of clothes, though people like Crosby's character use clothes to try and mask any absence of style.
Robinhood with a twist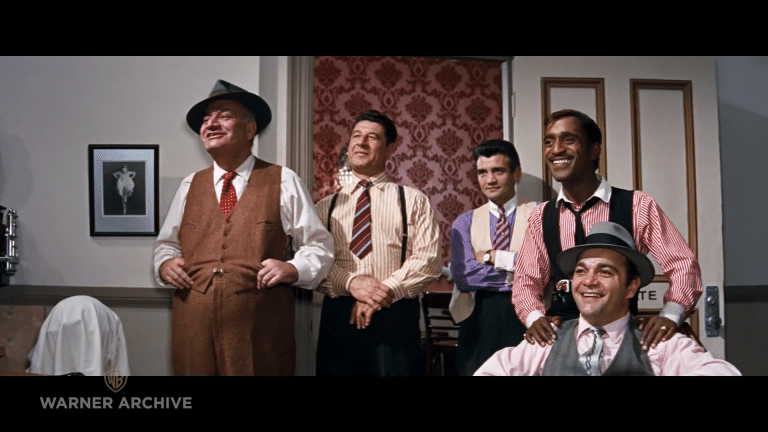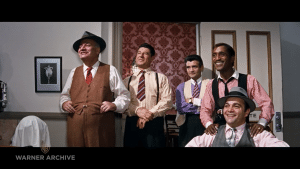 Robin and the 7 Hoods offers viewers a very different take on the tale of Robin Hood, who steals from the rich and gives to the poor. Instead, the legend of English folktales gets a modernized interpretation, set in a Chicago of the 1920s with gangsters aplenty.
The movie does not shy away from parallels, which it incorporates by using some similar or identical names associated with the original Robin Hood tale. Dean Martin is a pool hustler named Little John who gets recruited by Robbo, played by Sinatra. Another song title even gives a nod to the duality of Robin Hood's creed of sorts, all for one and one for all.