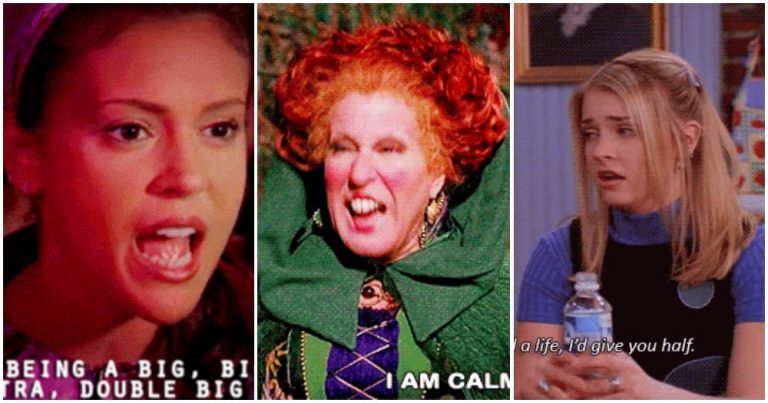 Halloween is slowly but surely approaching, and it gives us an excuse to talk about all our favorite witches from both TV and movies. While some are good (Hermione Granger!) and some are bad (The Winifred Sisters!), they each have their own unique perspective on life to share, and for that we are certainly appreciative.
So, in honor of this spooky time of year, we put together some surprisingly good advice (in GIF form, natch) from our favorite pop culture witches. Allow them to drop some knowledge on you below!
1. Don't let fear get the best of you!
2. Being smart isn't a bad thing.
3. Teamwork is always a great idea.
4. Safety first!