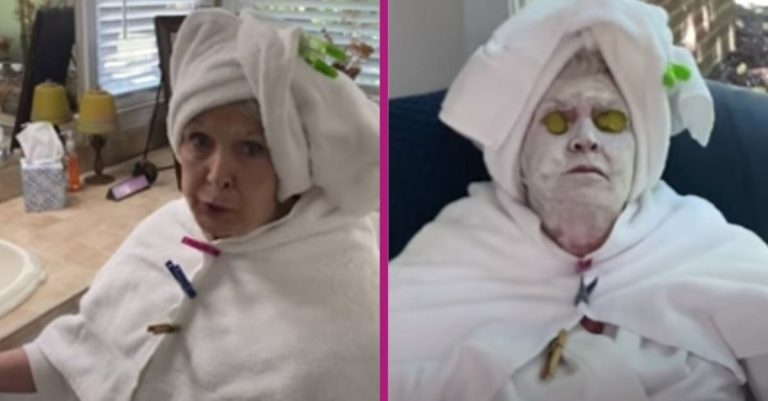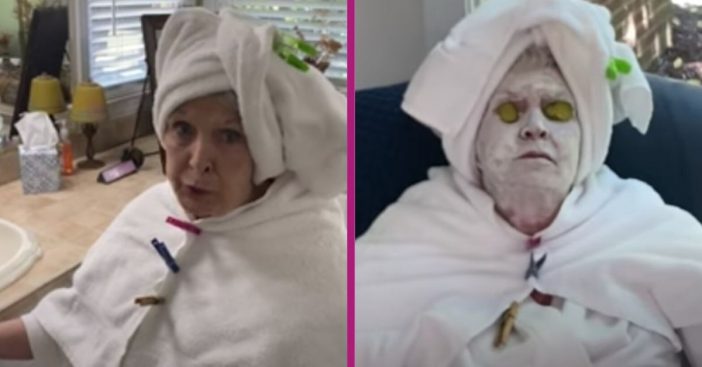 Everyone is often looking for a cure for wrinkles with anti-aging properties. Who's better than Jeanne Robertson to present a new comical 'miracle cure' for wrinkles? The video, posted on Robertson's YouTube channel, shows Jeanne in her bathroom, hair up in a tied towel, with some towels draped over her shoulders. She pulls out this bottled serum that boasts a 'youthful glow' that you moisturize the face with.
Upon reading the back of the bottle, she reads that she needs cucumbers on the eyes (like they do in spas!) She heads to the fridge and doesn't have any cucumbers, so she pulls out a jar of pickles. The video then cuts to her relaxing with pickles resting on her eyeballs before doing a jumpcut back to the bathroom. "Okay, let's see how many years this took off," she says before rubbing the lotion off. The next still jumps to a child dressed in the same clothes that Jeanne was wearing. The kid mouths, "It is a miracle!" as Jeanne actually says the words from behind the camera.
Jeanne Robertson has the best cure for anti-aging!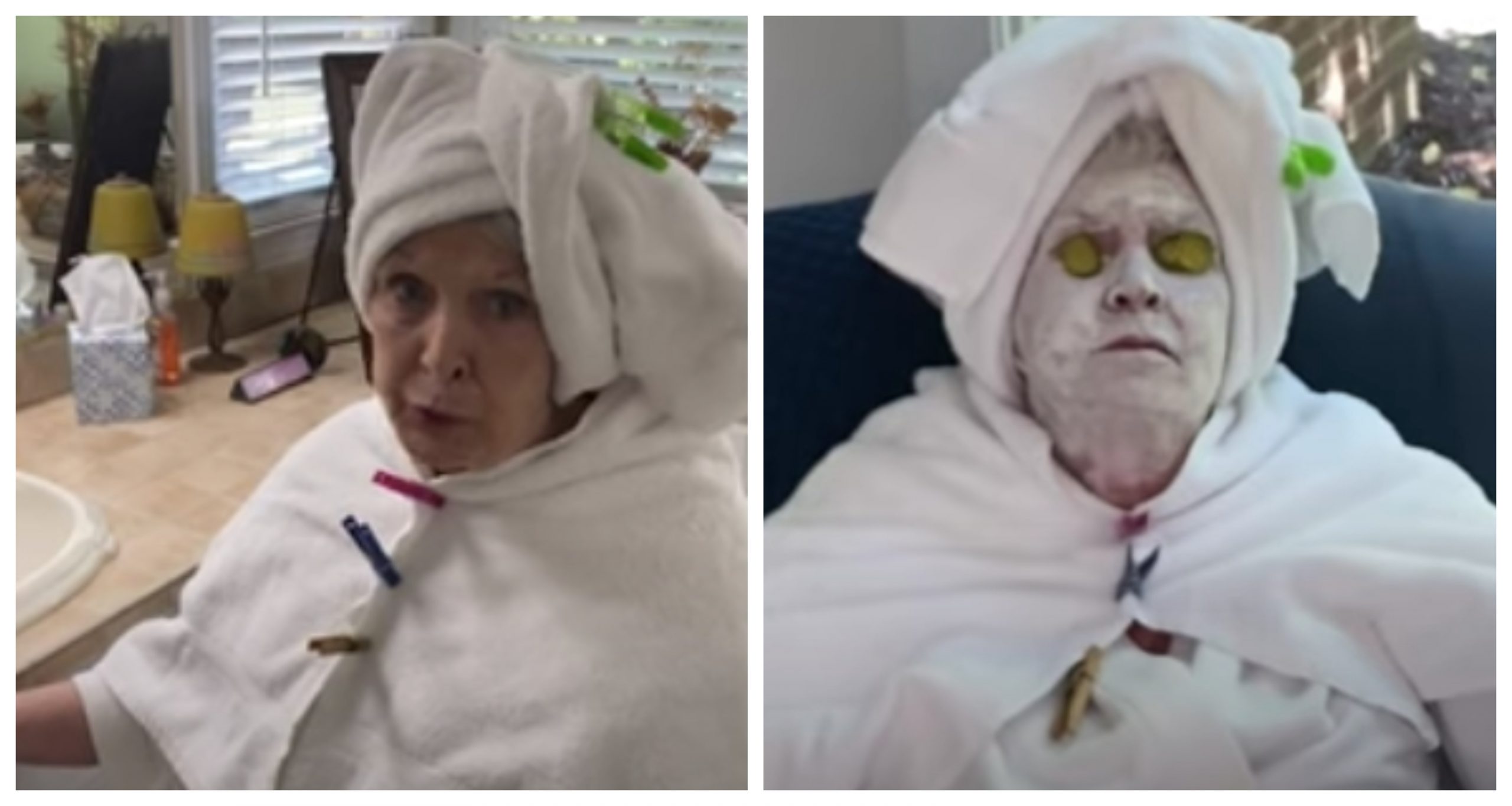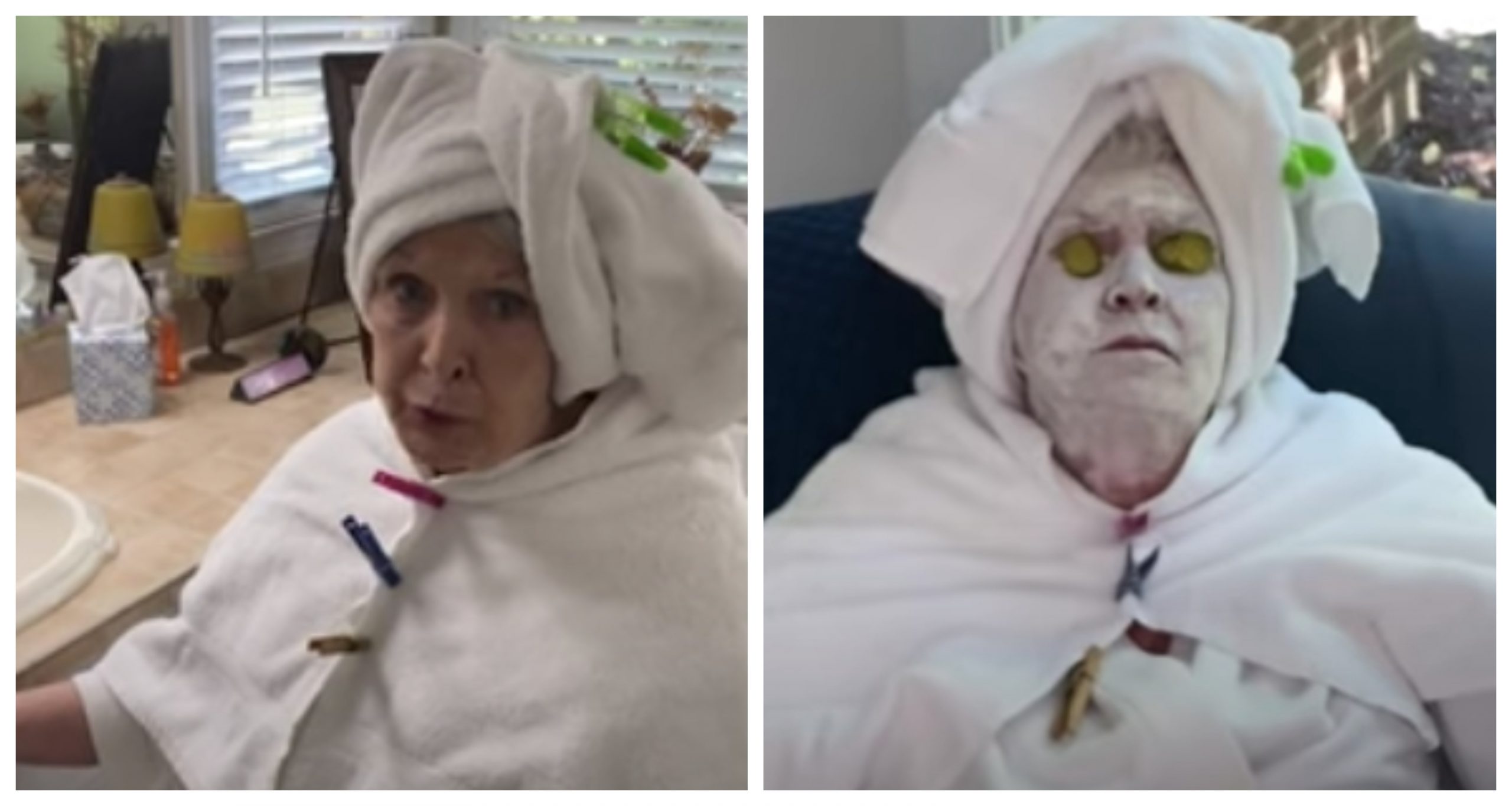 Fans of Jeanne were commenting on the video and have been loving the much-needed funny jokes. "I laughed so hard I almost peed myself. I really needed it this morning. My husband died Feb 12 and then being stuck indoors from this stupid virus I lost all humor until I saw your video. Thank you Jeanne," one fan writes.
RELATED: Suzanne Somers Shares Positive Thoughts On Aging
Another says, "Jeanne is a classy lady (and yes, she is a LADY in the full sense of the word) who mastered the art of aging. That is the reason why she"ll always be beautiful. Not to mention so very funny. I have seen her videos many, many times, yet I still laugh. She is giving us the best life medicine – laughter. I laughed so hard watching this video, I actually stopped hearing myself wrinkling for a while. Thanks, Jeanne. :-)" Check out her transformation below!