Blink and time flies without a second thought. Who can believe The Courtship of Eddie's Father turned 50 last year? Certainly not the cast. Bill Bixby passed away in 1993, but those who remain can recall all the fun and emotions the show came with like it happened yesterday. And they readily did just that last year to honor five decades since the show debuted.
In particular, they can reflect fondly on memories of the late Bill Bixby. Not only did he bring an energy to every role he played, in Courtship and out, he also inspired his peers. With a colorful, wild personality, Bixby left castmates a lot to remember. And each of them, in turn, gave audiences a lot to celebrate from this sitcom.
'The Courtship of Eddie's Father' unabashedly explored all emotions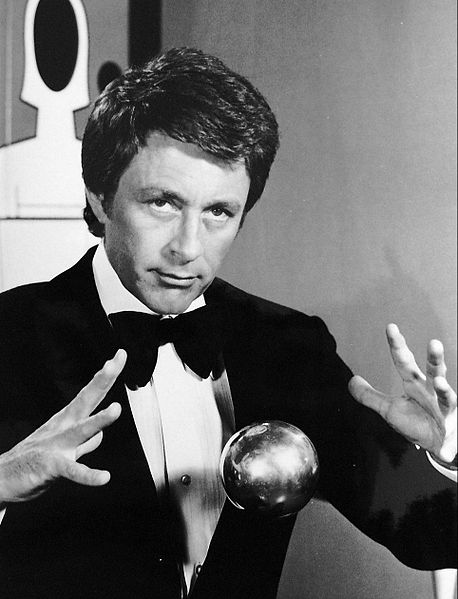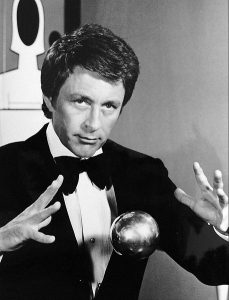 One remarkable thing about The Courtship of Eddie's Father is its tenacity. Some sitcoms stick to humor and go no further. Courtship, however, did not try to mince words constantly. Indeed, Bill Bixby admired as much during a 1984 interview. "I knew the emotional potential of Eddie's Father," he stated, assuring he was fully aware of its power. He went on, "It dealt with feelings. You'd laugh one minute and you were touched the next. But it wasn't sugary. it was children relating to parents as well as parents dealing with children. It wasn't perfect, but TV in a half-hour format is an awesome challenge. We gave one answer; we didn't preach."
RELATED: 'Back To The Future' Cast Reunites Virtually On Zoom
In general, the show wanted to do things completely differently. That's how Miyoshi Umeki got brought on. Herb Solow had a direct role in changing who the Corbett housekeeper was supposed to be, writes Closer Weekly. He reflected, "In the original movie, she was the typical Irish-American housekeeper that you've seen 20 times on television. I said, 'That's wrong; let's get someone who usually would not work as a housekeeper.' I wanted a Japanese housekeeper, so we looked around and in comes Miyoshi Umeki, who won an Academy Award [for 1957's Sayonara]. She read the script about dealing with Eddie and what happened? We thought she was great and hired her."
Stars like Bill Bixby and Miyoshi Umeki left an impression in more ways than one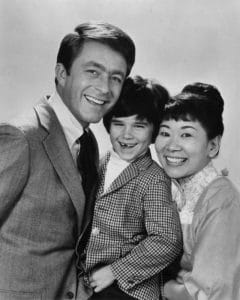 Both Bill Bixby and Miyoshi Umeki nailed their parts like no one else could. But while their characters left viewers a memorable performance to remember, they themselves gave castmates memories. Mentions of Bill Bixby generate immediate fondness from Brandon Cruz, who played his son. "Bill would go from show to show and they were all high quality. It wasn't crap. It wasn't crazy. Bill brought a certain class to it and Bill never did anything that kids couldn't watch. As crazy as his private life might have been, publicly and professionally he was pretty much a goodie goodie." Kristina Holland, who played secretary Tina Rickles, backed this claim, emphasizing the contrast between private mess and public success. "Bill was extremely intelligent, a little bit manic. He always had 15 different things going at once and partly because of that, he was always late. I would always tell him dinner time was an hour earlier than I told everybody else. But he was great fun and had great enthusiasm, and just in general had a zest for life."
Miyoshi Umeki, for her part, provided stern wisdom no matter who wanted to hear it or not. And that was one of the few things they did hear out of her, based on how Cruz remembers her. Reflecting on the show as it turned 50, Cruz explained, "She was very quiet and very private. Nobody knew anything about Miyoshi, but she was invested in the show. If there was ever any disturbance on the set, it was Miyoshi complaining or letting it be known how she felt." When not vocalizing, she observed. This quiet observation led her to own a company early on after buying honey wagons (portable dressing rooms) when she saw Bixby's trailer get out of control.