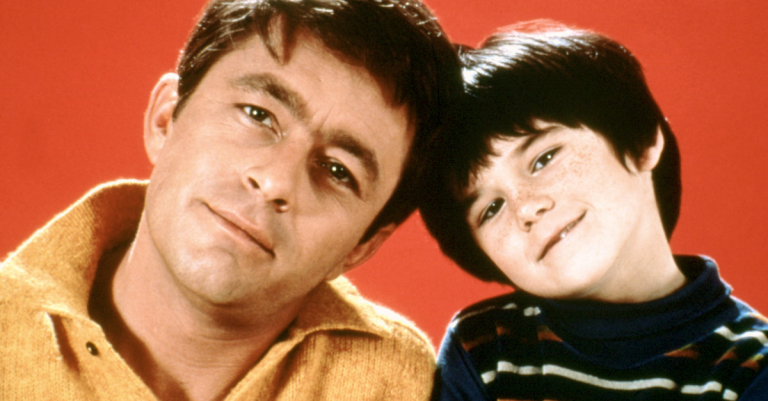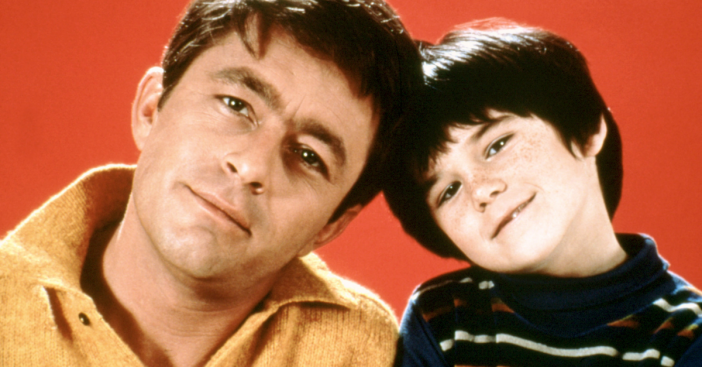 UPDATED 8/17/2022
While it was never anywhere near a pop culture phenomenon, a television series that absolutely made an impact on the audience — and a lasting one at that —was The Courtship of Eddie's Father, starring, among others, Bill Bixby and Brandon Cruz as father and son Tom and Eddie Corbett.
Airing on ABC from 1969 to 1972, the show was based on the 1963 film of the same name starring Glenn Ford and Ron Howard (little Opie sure got around in those days), which in turn was based on the novel by Mark Toby. The premise in all of them is the same: magazine publisher Tom Corbett is a widower, whose young son, Eddie, believes he should remarry so that their family can be whole again. To this end, he plays cupid and manipulator as Tom heads back into the dating world.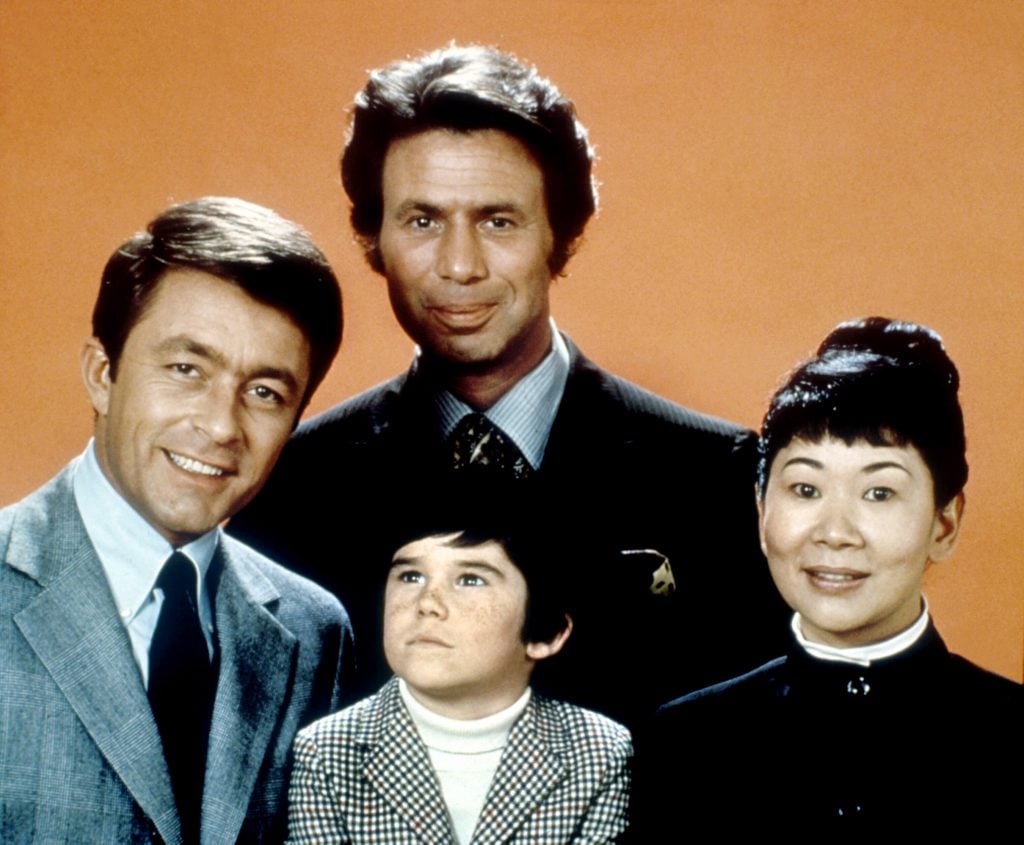 In addition to Bixby and Cruz, the show stars series creator/director/producer James Komack, as Norman Tinker, partner/photographer with Tom at the magazine and essentially Eddie's "uncle;" and Miyoshi Umeki as Mrs. Livingston, housekeeper for the Corbetts.
Bill Bixby (Tom Corbett)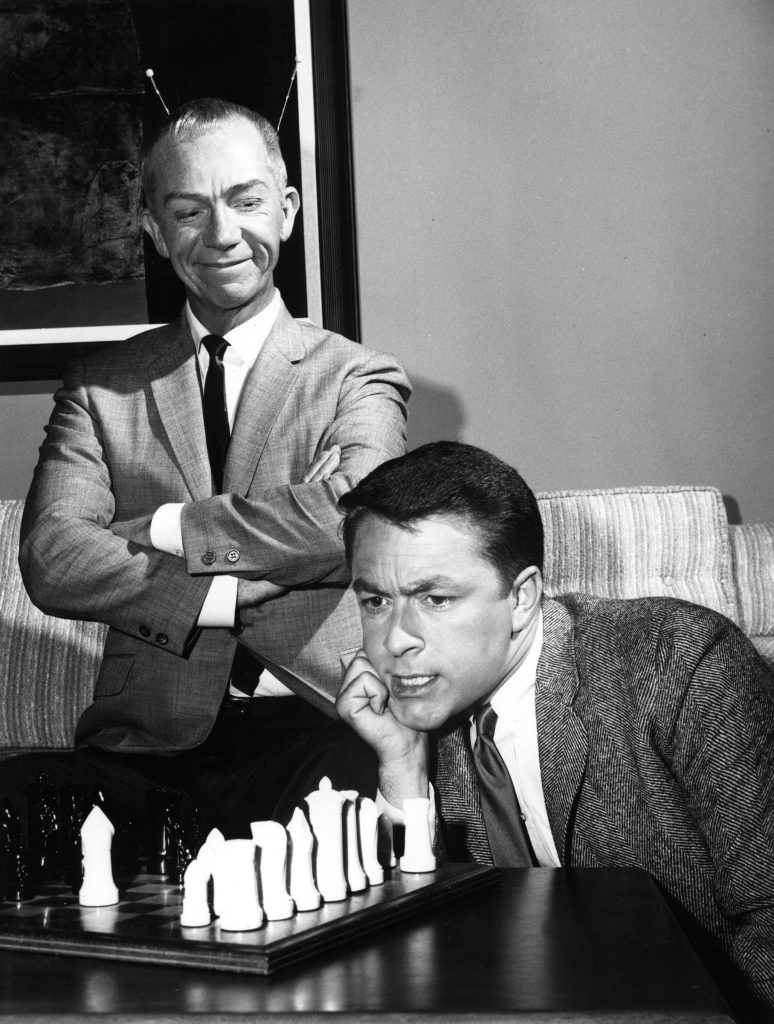 Born Wilfred Baily Everett "Bill" Bixby III on January 22, 1934, in San Francisco, his earliest roles were on the stage, notably The Boy Friend, a musical produced at the Detroit Civic Theater. On television, he guest-starred on about a dozen series, Make Room for Daddy, The Andy Griffith Show, and The Twilight Zone among them. Movie roles include a pair of films with Elvis Presley, Clambake (1967), and Speedway (1968). From 1963 to 1966 he played reporter Tim O'Hara opposite Ray Walston's "Uncle Martin" in My Favorite Martian, a sitcom about an alien trapped on Earth who ends up moving in with Tim. More guest-starring followed until he was cast as Tom Corbett on The Courtship of Eddie's Father.
Playing Himself 
"I'll be playing Bill Bixby — me, Bill Bixby — for the first time in my life," he enthused to the Tampa Tribune in July 1969. "Jimmy Komack finally drew me out. For years he's been telling me to be myself and on this show he's made me be myself. We'd be shooting and he'd yell, 'That's not Bill Bixby; be Bill Bixby;' or, 'You're playing Tim O'Hara again' and what he's got now is me."
Connecting with Brandon Cruz
A big part of the show's success was the relationship between Tom and Eddie, and that was something that Bill and Brandon Cruz strived for before shooting began. "Brandon and I get along great," he said at the time. "I'm the only one who can direct him. His parents let me have him one weekend a month and we do all sorts of things. We go over to Beverly Hills Park and I sit on the sandboxes with all the other weekend dads, and I learn about children. How else am I going to learn? I'm a bachelor. I've never been married, I've never had any kids. And this was his first acting role and we shaped him so that Brandon and Eddie were the same person. We went to the beach together, we went on hikes and we established a real rapport."
It's About Communication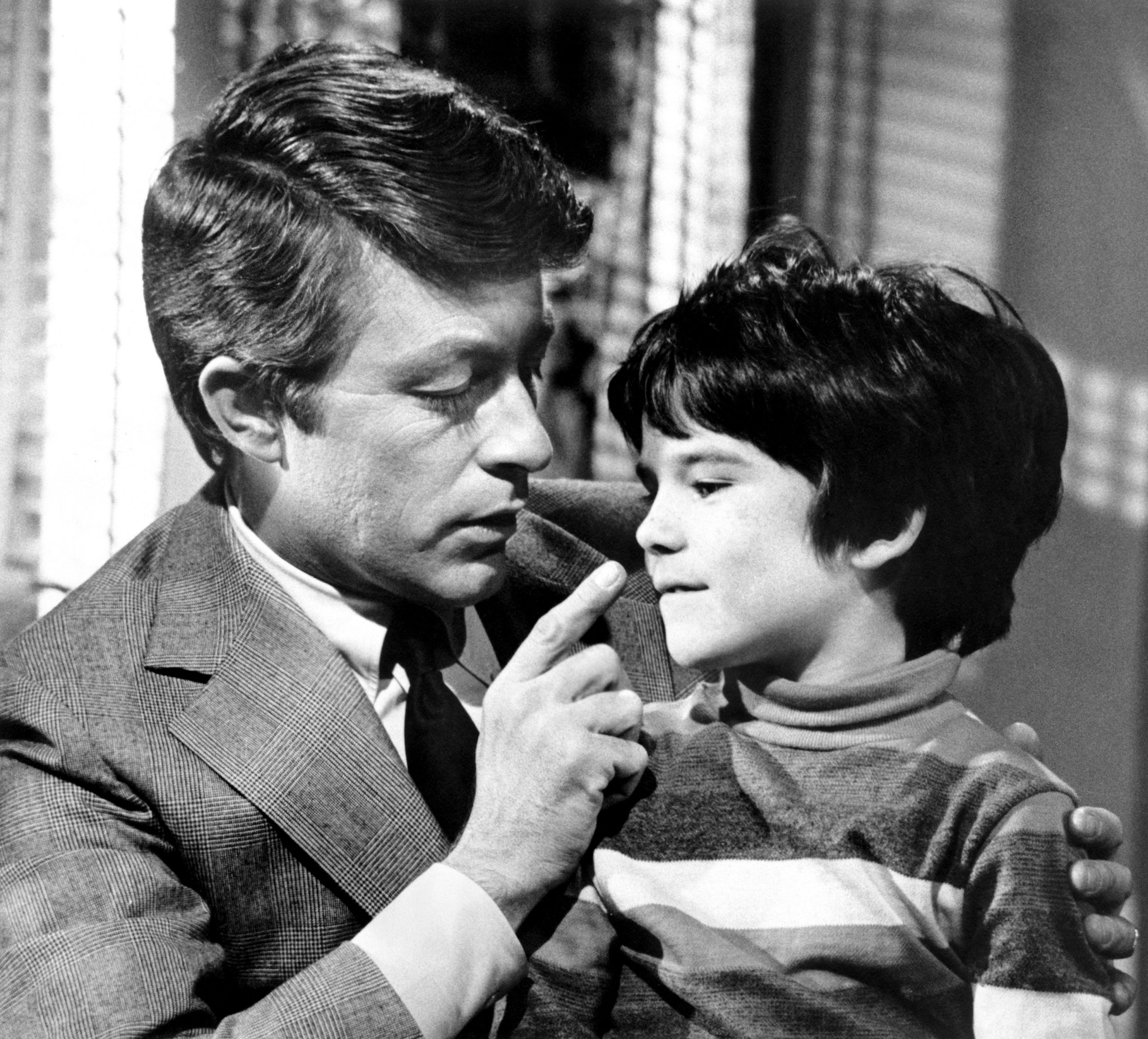 Speaking to the Chicago Tribune in 1970, he emphasized, "The whole point of the series is to show that parents and children can communicate. Much of my mail comes from parents who are saying thank you for showing them it can be done. I may not be a real-life parent, but I learned immediately that it was important to take time to listen to Brandon, to let him express himself. And I never talk down to him. I feel we do it on a subconscious level. Kids watch the show and love it, but I call the series an adult show that children also watch."
Life without 'Eddie'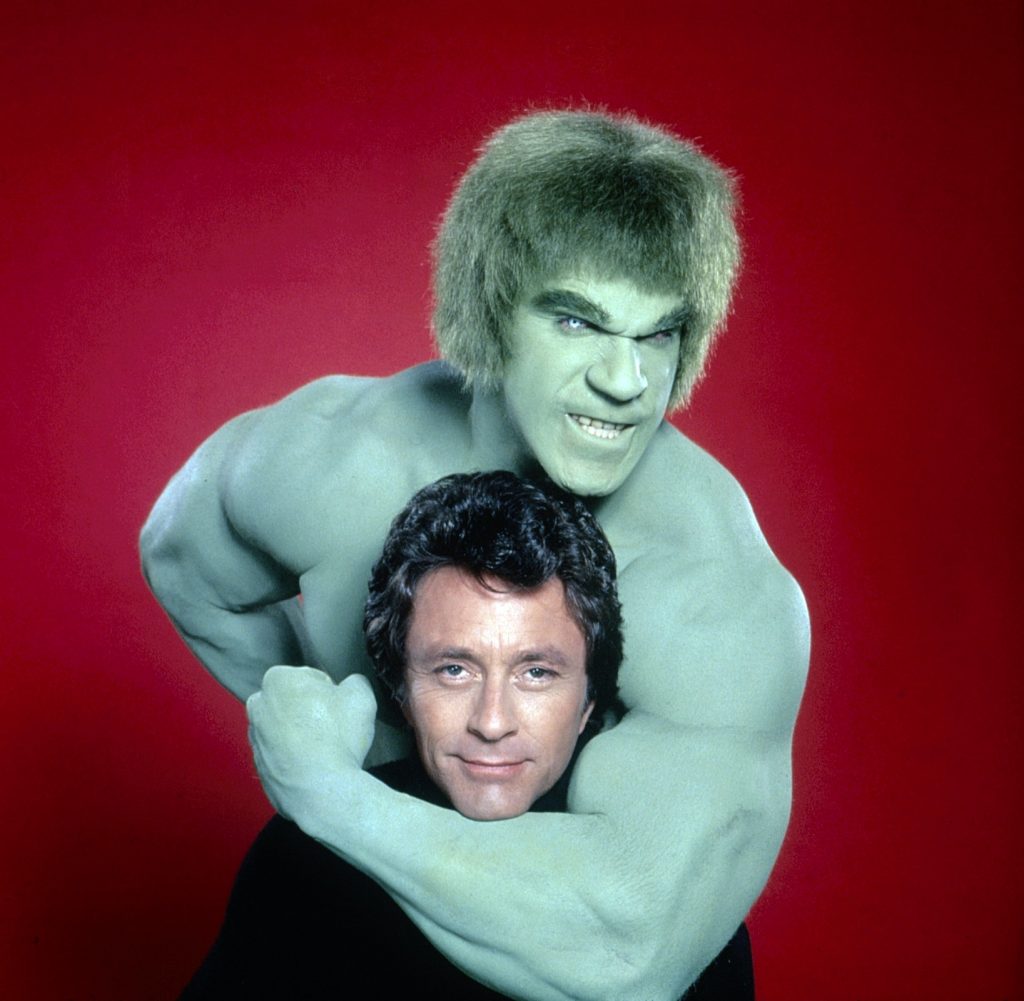 Although Bill always maintained that The Courtship of Eddie's Father was his best series, that show came to an end in 1972. Highlights of what followed include the critically acclaimed TV movie Steambath (1973), playing crime-solving magician Anthony Blake in The Magician (1973 to 1974), the miniseries Rich Man, Poor Man (1976), The Incredible Hulk as scientist David Banner who transforms into Lou Ferrigno … actually the Hulk (1977 to 1982), and the television sitcom Goodnight, Beantown (1983 to 1984) as news anchor Matt Cassidy. He also worked frequently as a director, beginning on The Courtship of Eddie's Father and culminating with 30 episodes of Blossom.
A Life of Pain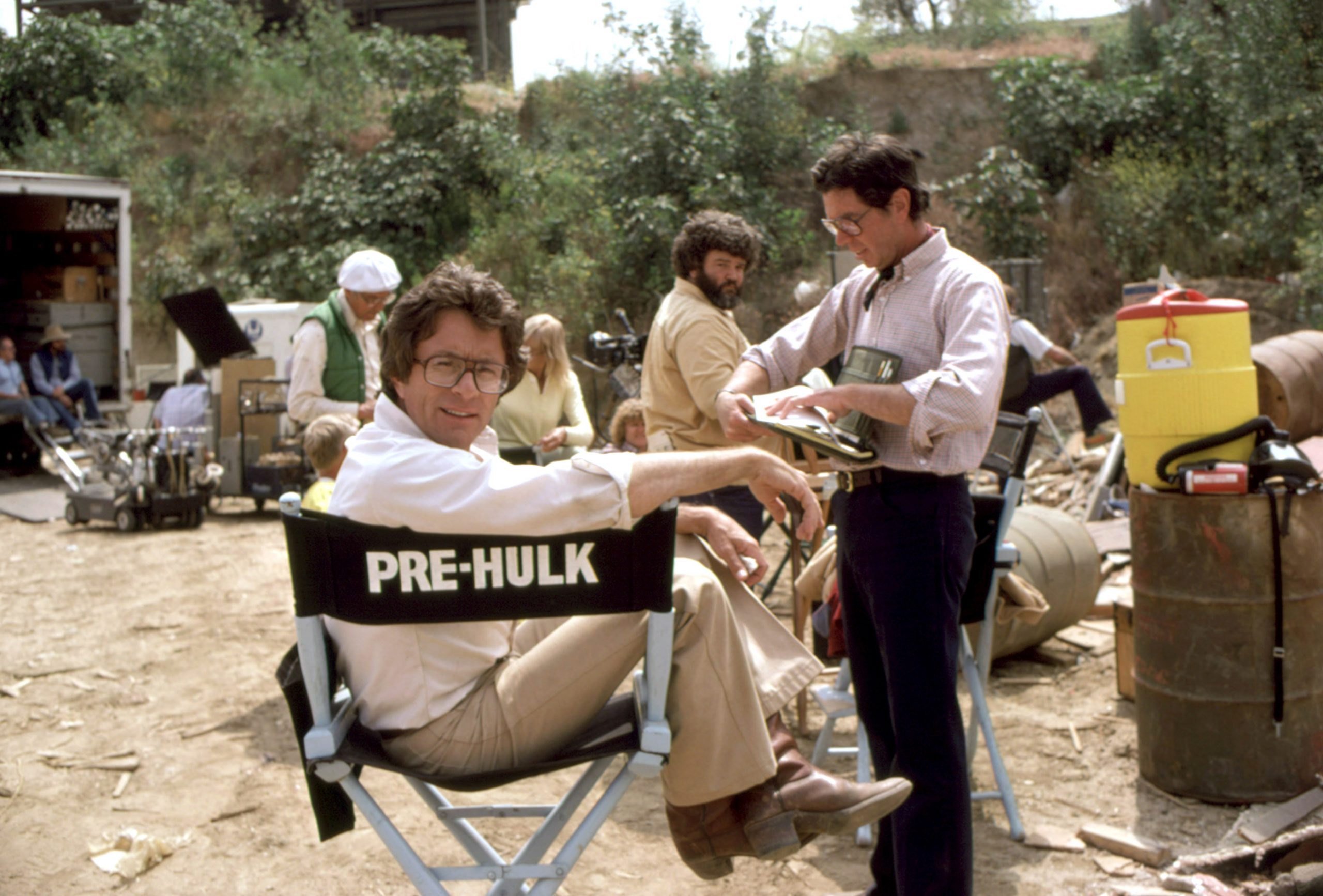 Professionally, Bill seemed to have it all, but his personal life was filled with pain. He was married for the first time to Brenda Benet from 1971 to 1980. They had a son, Christopher, who died while on a skiing vacation with his mother — the strain of which resulted in the end of the marriage. He was married to Laura Michaels from 1990 to 1991 and then married Judith Kliban in 1993. Battling prostate cancer, Bill died on November 21, 1993, at the age of 59.
Brandon Cruz (Eddie Corbett)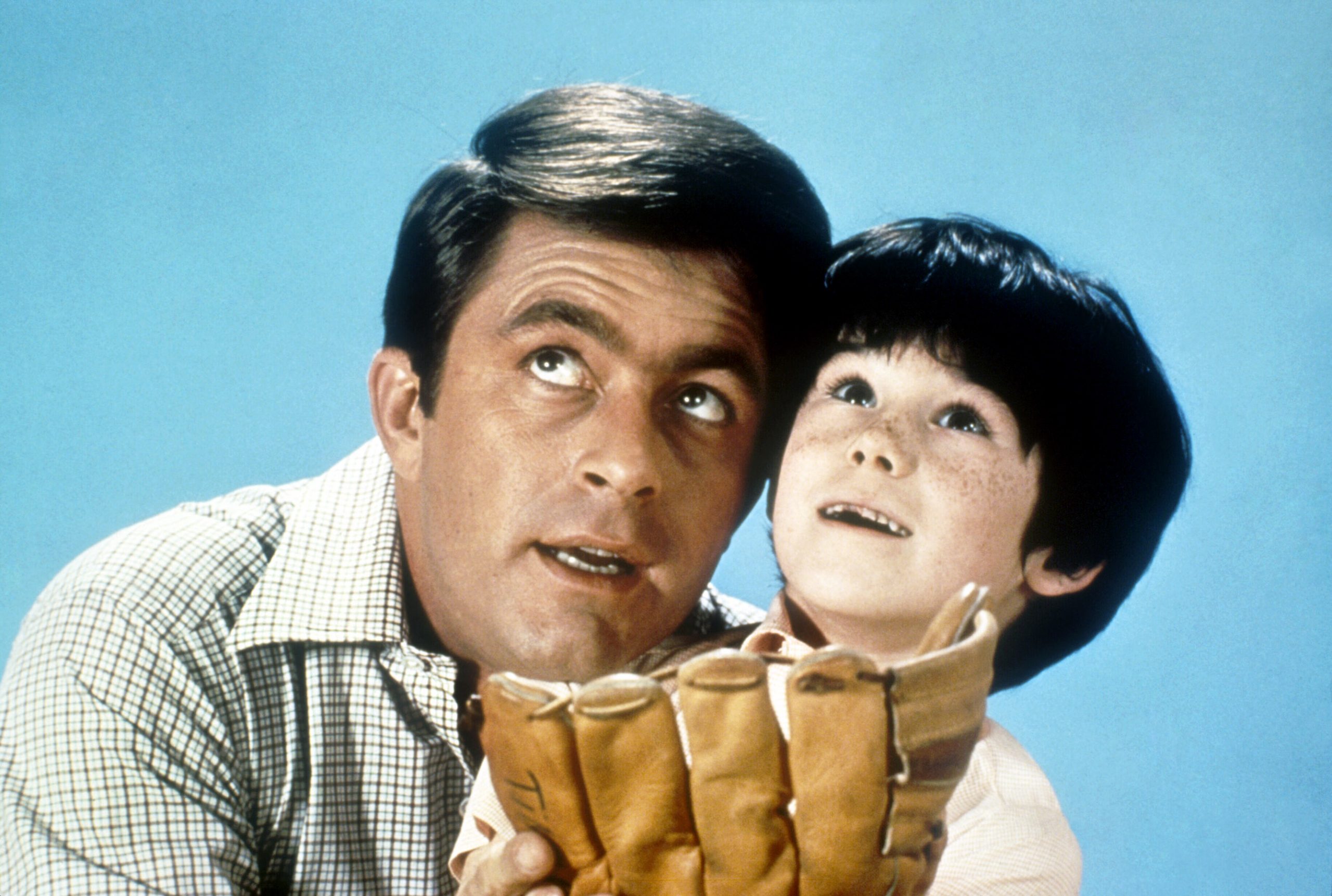 Brandon Edwin Cruz, born May 28, 1962, in Bakersfield, California, has had a love-hate relationship with Hollywood from the very start. At the age of five, he auditioned for and was cast in the role of Eddie Corbett. Reel life, in a sense, became real in terms of the relationship between Bill and Brandon. Describing his own family's situation as being "f'd up,"  the weekends became something that he looked forward to. As noted previously by Bill, it allowed them to bond on a very real level, which resulted in the very obvious on-screen chemistry between them.
Meeting Sammy Davis, Jr.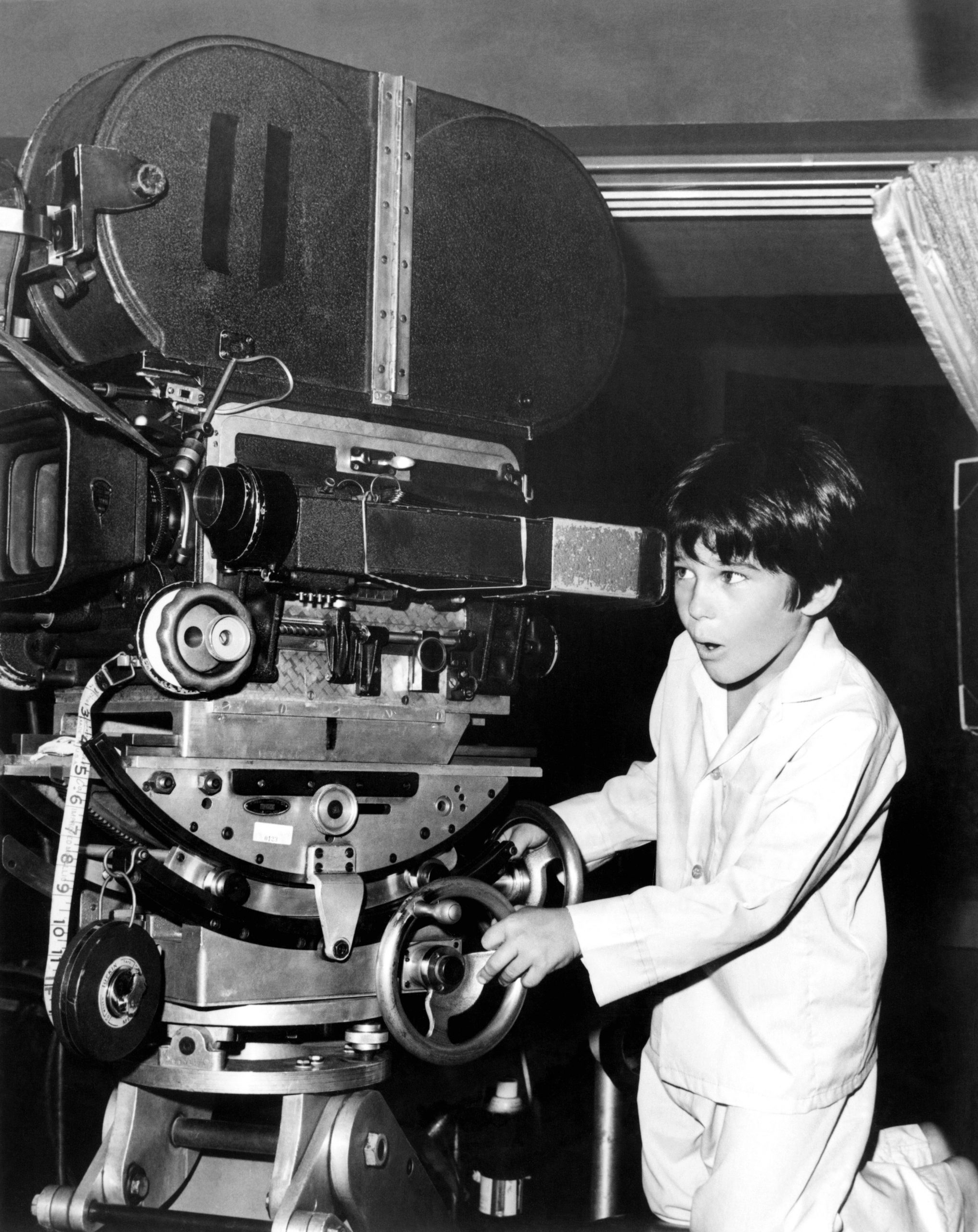 One of Brandon's strongest memories was the episode of the show with Sammy Davis, Jr. making a guest appearance. Following a school session, Brandon returned to the set and as the cameras started to roll, he watched Sammy go through a transformation. "I'm just staring at him, because he's not Sammy anymore," he says. "He has a different voice, different mannerisms. Then I have the next line and I'm just staring at him. I think Bill was directing and he says, 'Okay, cut. Um, Brandon?' I was, like, 'Oh, uh, yeah …' He goes, 'Okay, everybody, Brandon just saw acting for the first time. Now let's do it again.'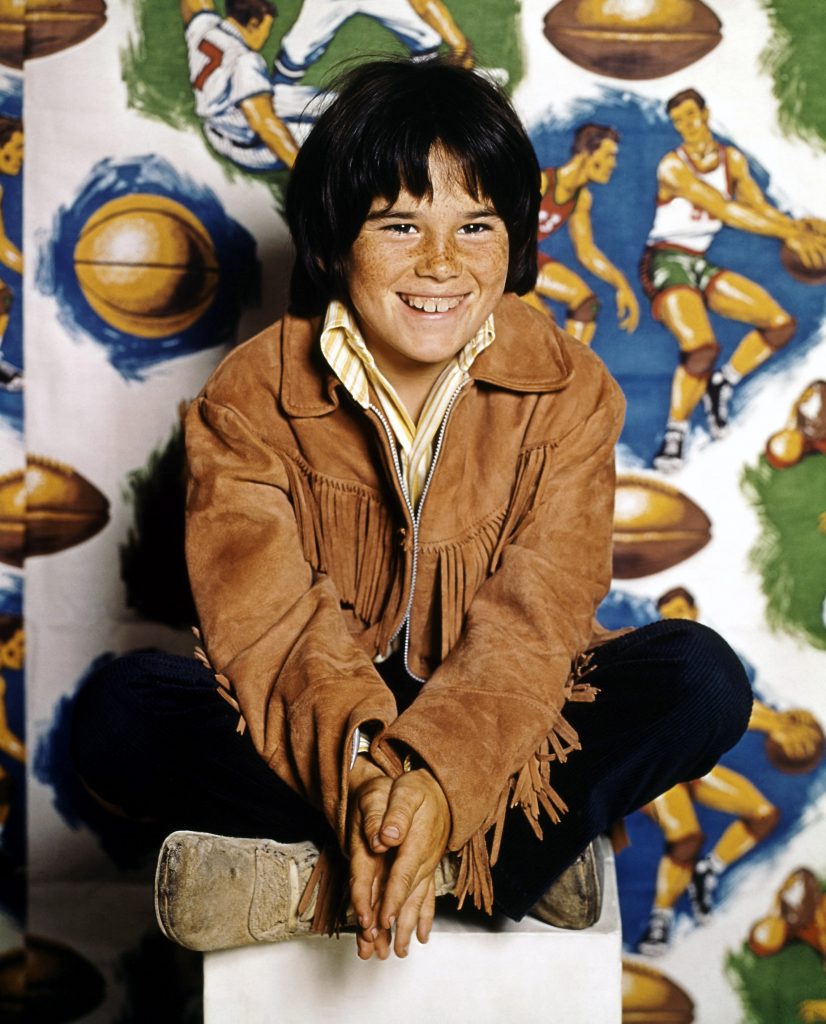 "In my head," Brandon continues, "I'm thinking, 'Well, I'm like all these actors. I'm going to act.' Sammy does his line, and I came up with some corny voice and Bill is, like, 'Okay, cut. Uh, Brandon, no acting.' When we had a talk about it later — I mean years later — I said, 'When you told me no acting, what exactly were you talking about?' He said, 'Acting is the art of reacting normally in an abnormal situation. You've got the camera, the crew, all these people, but you want to appear normal. Whether the role requires you to be weird or not, you have to be whatever the director and the script and the character are calling for. You were a 7-year-old kid. That's what we wanted. That's what we always wanted you to be. We never wanted you to be an actor. We wanted you to be Brandon.' That's why when people call me an actor, it's, like, 'I don't think so. I'm a re-actor.'"
Forced to Move On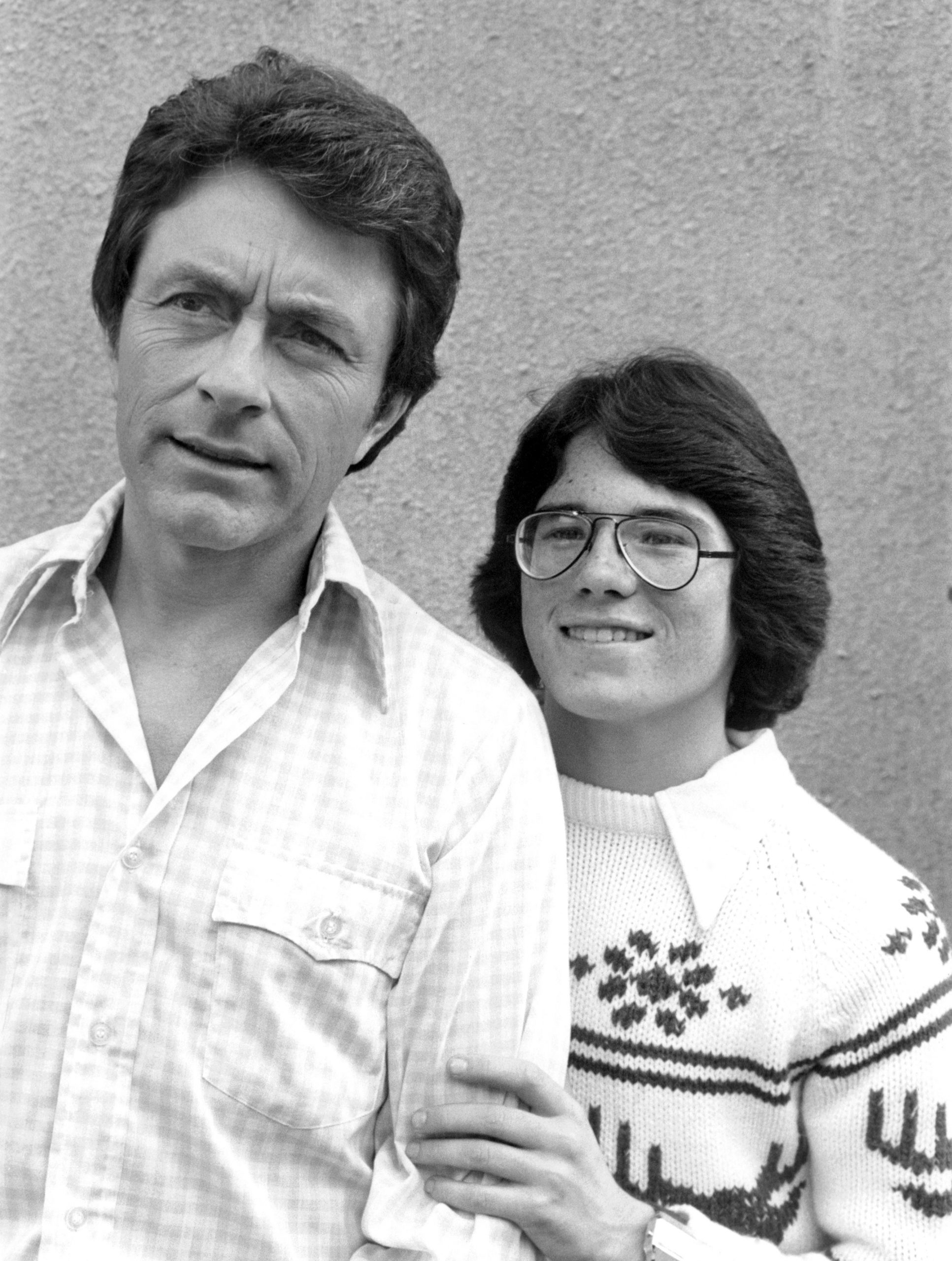 Following The Courtship of Eddie's Father, Brandon struggled as many young performers have through television history to find more work. He guest-starred on Medical Center, Gunsmoke, and The Incredible Hulk (thank you, Bill!). This combined with a rough family life led Brandon to hang around with "hippies, bikers and drunks," which definitely had an influence on him. This led him down a road of drugs and alcohol, which he was finally able to fight his way back from.
Going Punk
"I've been in a punk band since punk rock started," he points out, "and I have a lot in common with the people that I work with. All of it just started when I got sober, because I needed to work. I was pretty much unemployable just doing all my stupid stuff that I did before I got sober; just drinking way too much, doing too many drugs. I started really young; I don't think I drew a sober breath filming Bad News Bears." A father, he really does seem to be enjoying life these days.
Miyoshi Umeki (Mrs. Livingston)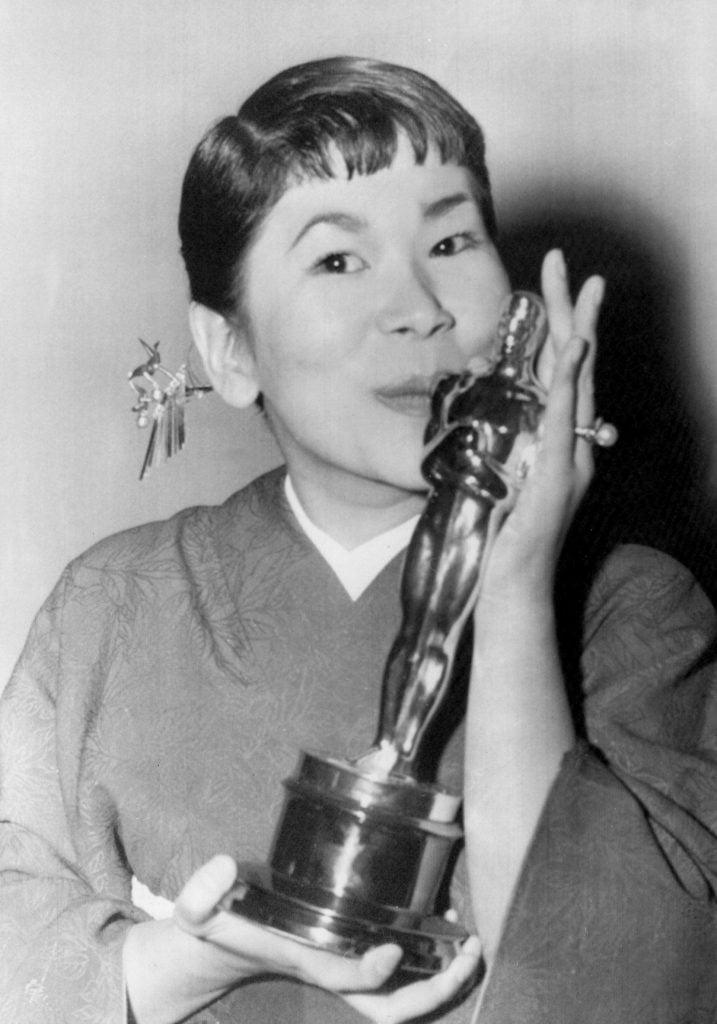 The third component of the Corbett household is Mrs. Livingston, housekeeper to both Tom and Eddie. She is played by Japanese actress Miyoshi Umeki, who was born on May 8, 1929. A profile of her published in The Tampa Tribune in 1969, offers this info on her background: "She explained that when she started out as an entertainer, as a singer, she became quite popular singing American songs. The name Nancy [she was known as Nancy Umeki] went along with the style. The next logical step for the Japanese singer who sang western songs was Honolulu. When she arrived on the mainland, she auditioned for Arthur Godfrey's Talent Scouts and became a semi-regular on the show. The name Nancy was dropped in the States and as Miyoshi Umeki on television, she went on to the role of Katsumi in Sayonara, for which she won her Oscar."
Award Winner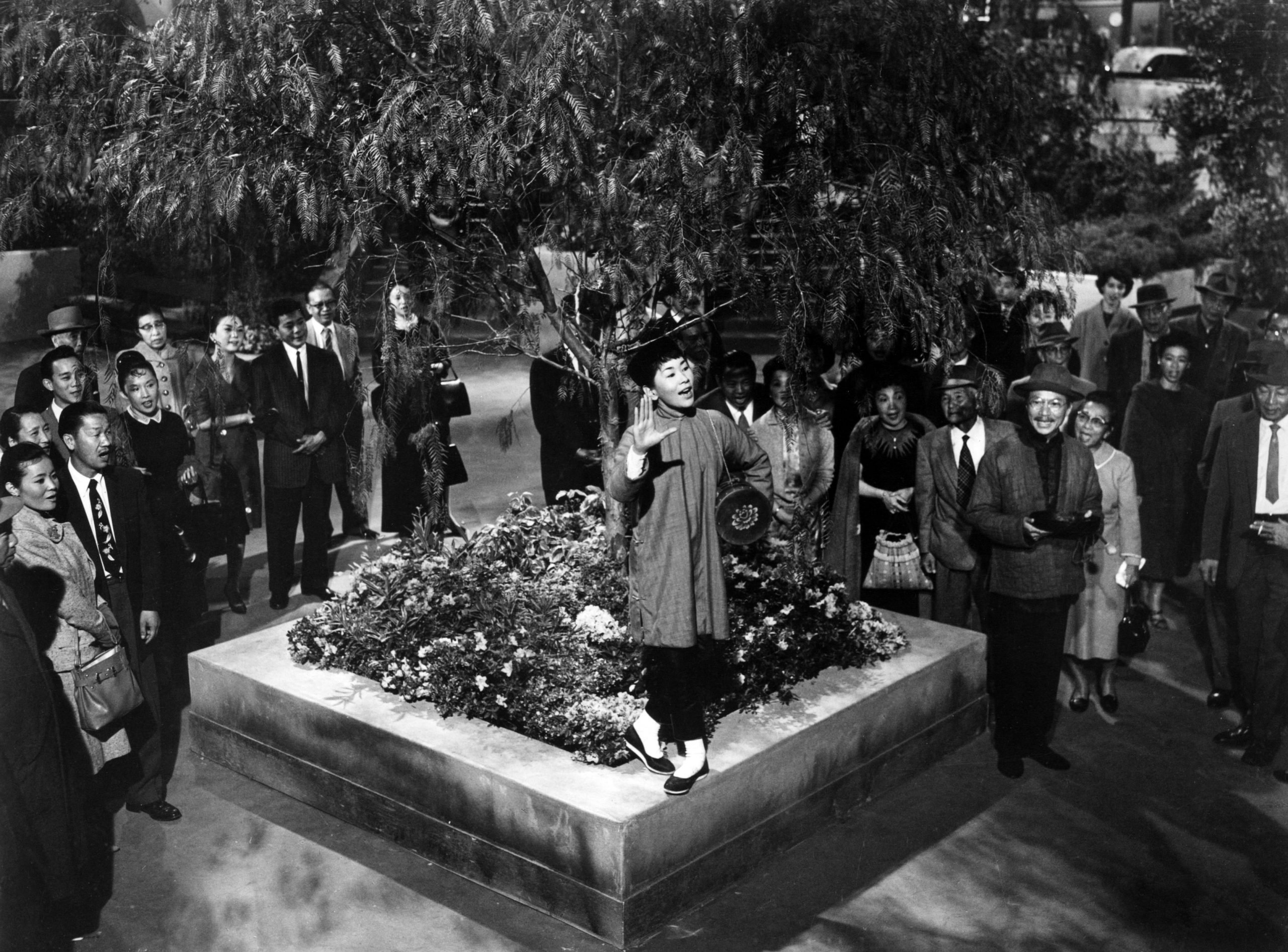 Sayonara, released in 1957, stars Marlon Brando, and her Oscar was in the category of Best Supporting Actress. On Broadway, she was in the 1958 production of Flower Drum Song, for which she was nominated for a Tony Award for her role as Mei Li. She also played the character in the 1961 film version, for which she was nominated for a Golden Globe Award.
Working for Mr. Eddie's Father
Given all that she had so quickly achieved, it's surprising that she only made two more films (1962's The Horizontal Lieutenant and A Girl Named Tamiko). She did make a number of dramatic and comedic guest star appearances on different series and sang on variety shows. The Courtship of Eddie's Father was her first appearance in five years. "I have raised my small son," she told the media, "but I have not retired. I have not worked in five years, because no one has asked me to." She was married twice, had one child and three grandchildren. She died on August 28, 2007, at age 78 of cancer.
James Komack (Norman Tinker)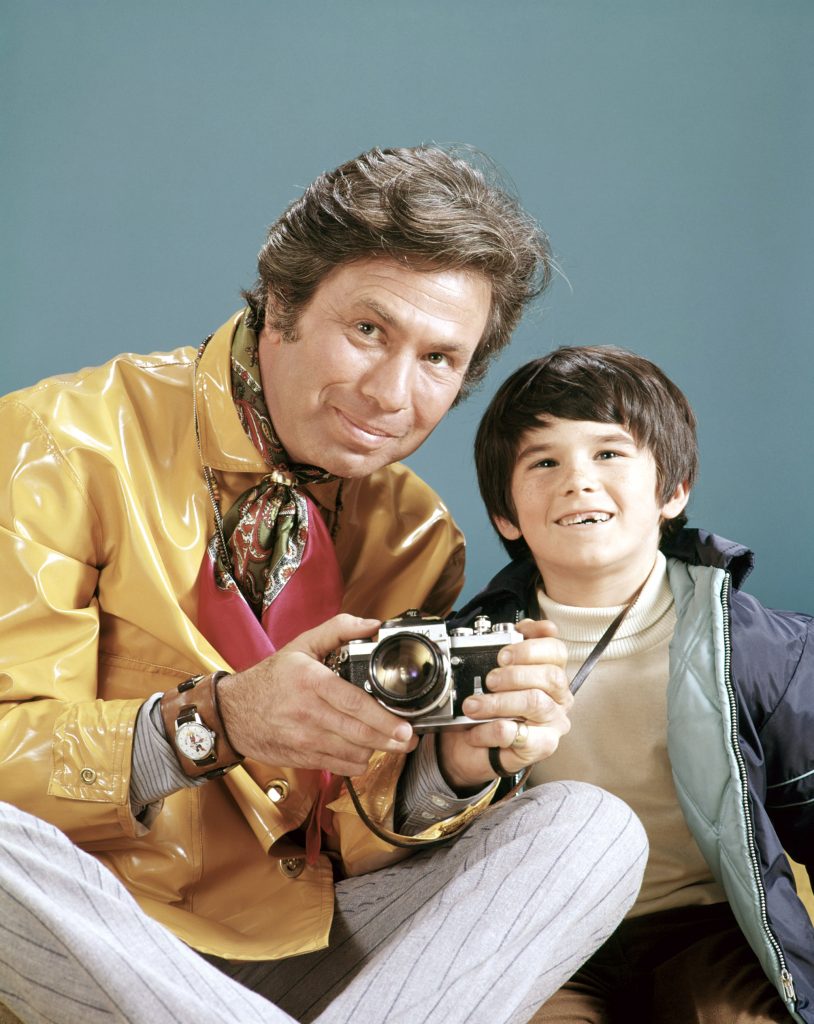 James, who was born August 3, 1924, in New York City, got his start in the Broadway and film versions of the musical Damn Yankees. He worked as a standup comedian early in his career and acted on some television shows (he was a regular on Jackie Cooper's Hennesey, which is where he met Bill Bixby). As a producer, he was involved with the TV version of Mister Roberts and The Courtship of Eddie's Father (which he also created), and executive producer of Mr. T and Tina (1976), Chico and the Man (1974 to 1978, he was the creator of that as well), Welcome Back, Kotter (1975 to 1979) and Me and Maxx (1980). He directed a number of TV episodes, including the classic "A Piece of the Action" for the original Star Trek. James was married to Cluny Komack. He died on December 24, 1997, at age 73.