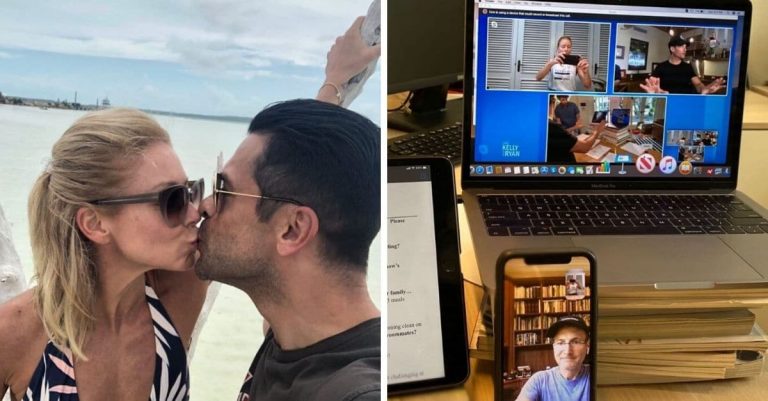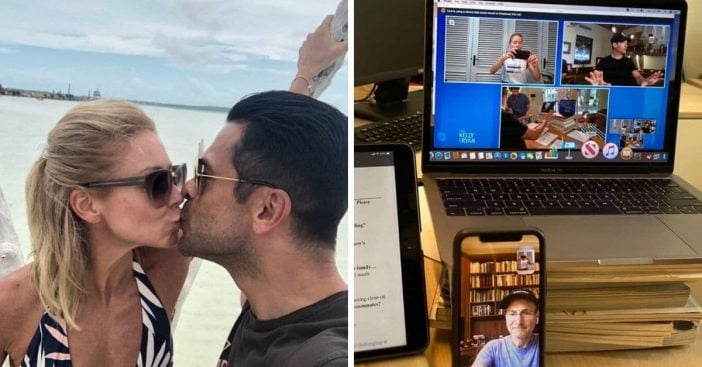 Kelly Ripa recently admitted that her family has been quarantined in the Caribbean, not New York City. They live in New York City and Kelly films her show Live With Kelly And Ryan there. For months now, fans believed Kelly and her family were video-calling from their New York home. Now, fans are saying they feel lied to.
Kelly recently shared her quarantine story with fellow ABC employees and then it was leaked to fans. Reportedly, Kelly Ripa, her husband Mark Consuelos and their three children were on vacation in the Caribbean in March. Then they got the shelter-in-place orders from ABC, so they decided to stay there.
Kelly Ripa's fans feel lied to after she admitted her family is in the Caribbean
Kelly opened up and admitted, "We had planned a trip for our family, and it was supposed to be our entire family of course. And we arrive and three days later, the entire world changed, really. I mean, everything shut down; the government shut down; our country shut down. I hate to use the word stuck, but we were. We decided to stay where we were."
RELATED: Kelly Ripa Opens Up About Quarantine Struggles And Cries On Air
View this post on Instagram
Fans were disappointed and opened up on Twitter. Many were not upset that they were in the Caribbean, which is likely safer than New York City, but the fact that she was not honest about it. Kelly has led fans to believe they have been in New York this whole time.
I have always loved @LiveKellyRyan and @KellyRipa but feel a little lied to for the past 3 months thinking she was in NYC but it turns out she is in the Caribbean? I know it's her business on what she does, but why not be honest from the beginning?

— Molly Davis (@MollyDavis925) May 22, 2020
Do you think Kelly should have been honest from the start?