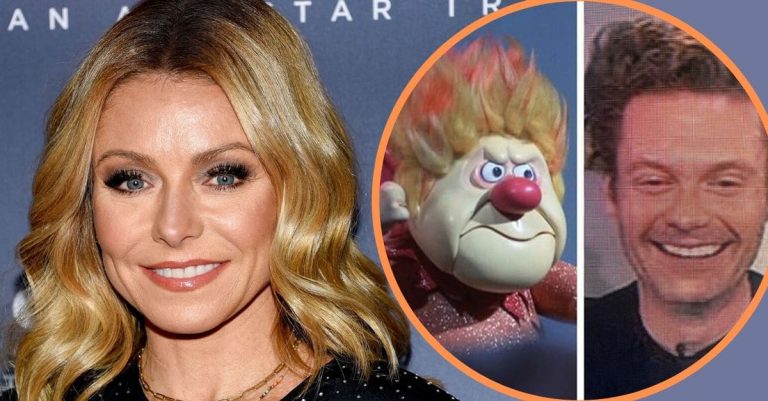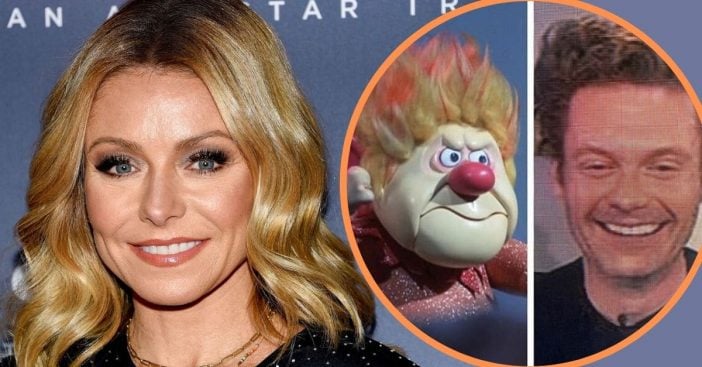 As the coronavirus continues, many people are resorting to giving themselves 'quarantine haircuts' to try and maintain their hair at home. Ryan Seacrest is one of them and co-host Kelly Ripa didn't waste any time on making fun of his DIY haircut. Recently, she posted a side-by-side photo of Seacrest next to the Heat Miser from the film The Year Without a Santa Claus to show they looked alike, hair-wise.
"I rest my case," Ripa writes in the caption of the photo post. It's definitely undeniable that they both look almost the same with the wild hair growing out of their heads in both photos!
Does Ryan Seacrest look like the Heat Miser?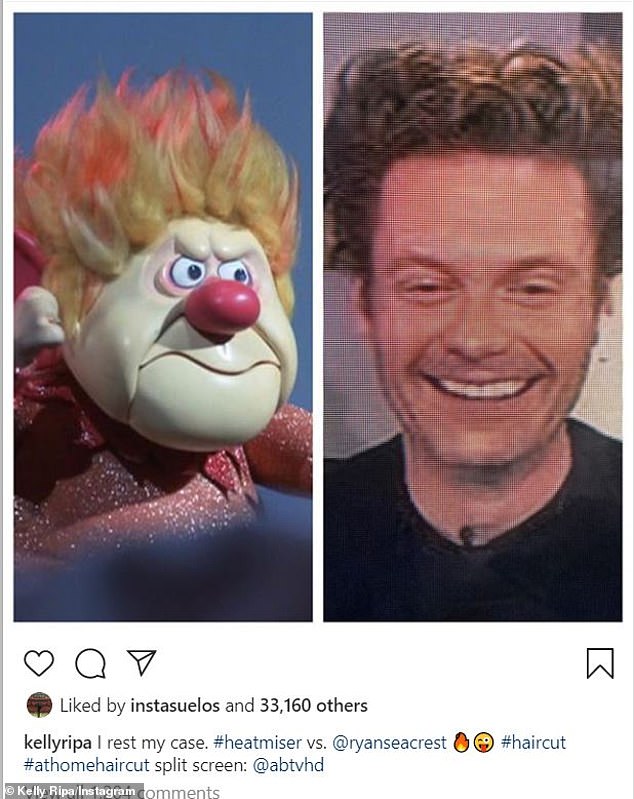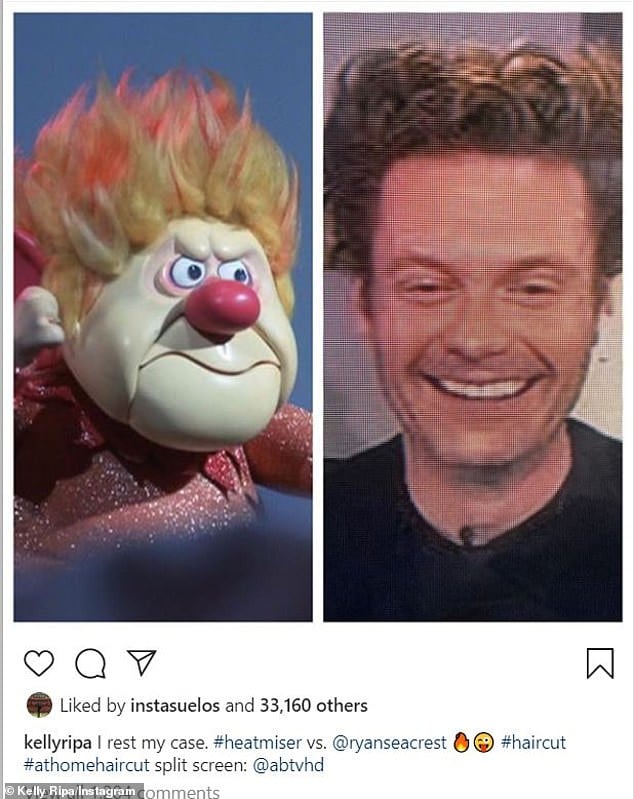 Fans have been cracking up at the post, sharing 'LOL's and laughing emojis through the comments section. "I literally spit my coffee out when you compared the two this morning! 👏👏 Almost as good as seeing the pet turkey 🦃 yesterday! Keep up the fun shows!" one fan comments. Another writes, "I thought the same thing. Now I have that song stuck in my head!" Who else remembers the song?
RELATED: Elderly Woman Couldn't Get Hair Colored During Quarantine, So Her Husband Did It For Her
"I'm Mr. Green Christmas / I'm Mr. Sun / I'm Mr. Heat Blister / I'm Mr. One Hundred and one / They call me Heat Miser / Whatever I touch / Starts to melt in my clutch / I'm too much!"
Lots of quarantine haircuts to go around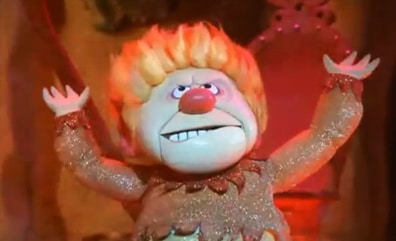 Kelly is no stranger to the quarantine haircut as she gave herself a bit of a trim as well using kitchen scissors. As for her growing grey roots, she hasn't done anything to dye them and appears she's just waiting it out until she can get it professional dyed again. I hear ya, Kelly! In addition, she shared the results of her hair-trimming on Live with Kelly at Ryan alongside her husband, Mark Consuelos.
In conclusion, for more hair-cutting adventures with Kelly Ripa, check out a video below of her cutting her own son's hair during quarantine!