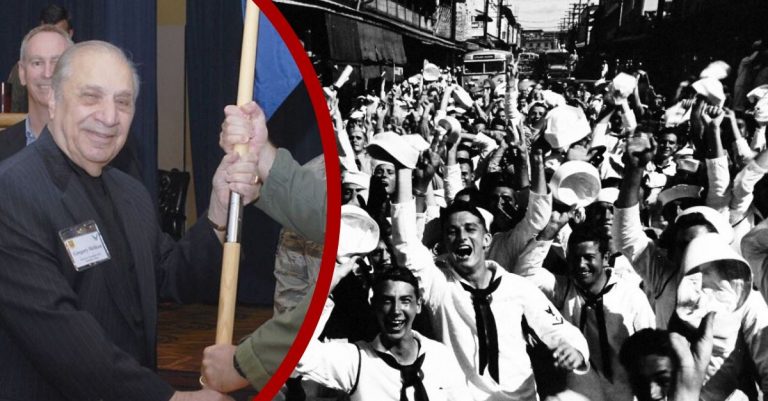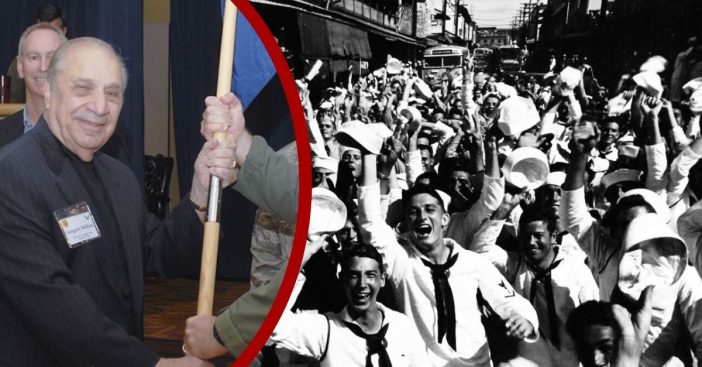 2020 marked a major year in history. It has been 75 years since the end of World War II. May 8 (in the West, May 9 in Russia) marked Victory Day, when fighting against Nazi Germany ceased. Because of the coronavirus pandemic, many major celebrations got canceled, postponed, or changed. But one man was still celebrated for his instrumental role in marking the end of fighting between the Allies and Axis. Gregory Melikian helped usher in the war's end.
At 97 years of age, Melikian has seen some of the world's biggest events, for better or worse. But this also makes him part of a demographic that is going too fast: those with firsthand memories of World War II. Those testimonies provide valuable historical insight and moral lessons – and warnings. This year, Melikian was a guest of honor at the White House. This gave him time to reflect on his part in history 75 years ago this May.
Gregory Melikian made history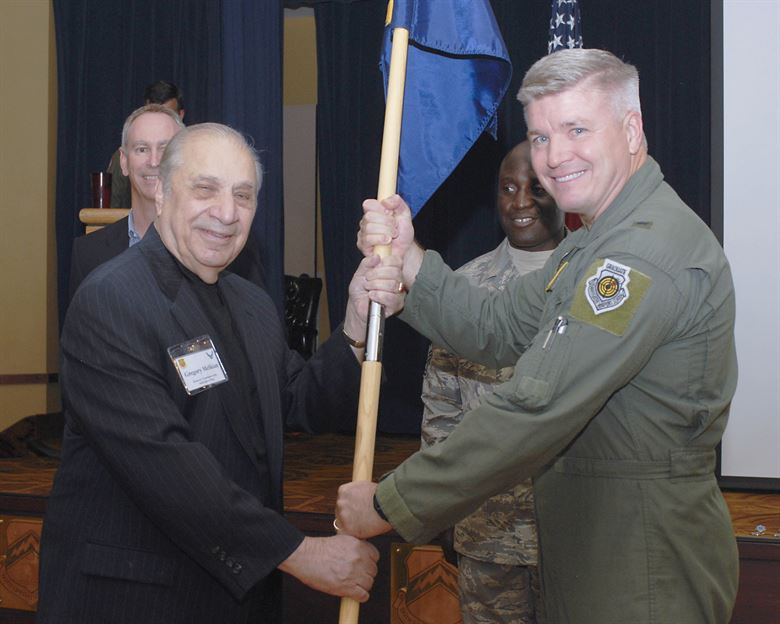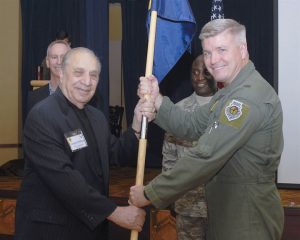 Young hearts can shape history. On May 7, 1945, Gen. Dwight Eisenhower chose Gregory Melikian, a recent recruit from Illinois University, to make a crucial move. The Guardian reports that Melikian was personally selected to announce Germany's unconditional surrender. Melikian recalls the monumental moment. It began with Eisenhower's statement, "'I want Melikian to send this coded message and talk about it for the rest of his life.' It was 74 words to the world saying that tomorrow, 8 May, at 11.01 pm, hostilities will cease and that we will stop shooting at each other." But Gregory Melikian will readily redirect attention to those who fought and fell. "I finished it, but my heroes are the guys that hit the beaches, so many of whom never came back," he emphasized.
RELATED: WWII Veteran Gets A Special Birthday Honor After His Party Was Canceled Due To The Pandemic
The 20-year-old radio operator was one of three operators at the Reims school. That building became the base of operations for the Supreme Headquarters Allied Expeditionary Force. At his age, Melikian was the youngest. The previous year, Melikian had been in France. His role in ending the war was highly fitting. Melikian told Phoenix Magazine, "I love peace, not war. I never believed in war, although I spent 70-some odd years in the Air Force Reserves, and I have a strong military career. I believe in peace." Part of this comes from the harrowing conflicts he and his parents witnessed. Both parents narrowly escaped the Armenian Genocide, though it affected their families greatly. In Queens, Melikian saw violence instigated by gangsters. All this taught Melikian to strive for peace above all else.
Today, we still remember however we can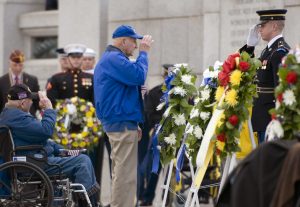 Arizona native Sgt. Gregory Melikian attended a wreath-laying ceremony, part of honoring 75 years since Victory in Europe. He joined the president, first lady, and other veterans at the World War II Memorial. Despite being in his late 90s, and thus susceptible to the coronavirus, his wife, Emma, explained that Melikian was determined to attend, "virus or no virus." Emma could take some comfort in the precautions Melikian took, such as wearing personal protective equipment (PPE) and eating dinner alone in his hotel room. But she understood his determination. She explained, "These are very difficult times, not only here in the United States but all over the world — we are all prisoners in our own homes and prisoners of this virus. We are honored to be Americans and to be able to do this for our country."
However, their granddaughter Alex felt the whole thing should not have taken place, calling the event "irresponsible" for risking the health of a dwindling group of veterans. Indeed, Arizona Central reports that Melikian joined veterans aged 96 to 100. 75 years ago, Melikian helped usher in the end of the war. Decades later, he became the inspiration behind ending conflict again. He takes pride in inspiring the Melikian Center at Arizona State University, which teaches Russian and other Eurasian and Eastern European languages. "If we could speak their language, then maybe we have another way of resolving problems between us instead of going to war," he stated last year.