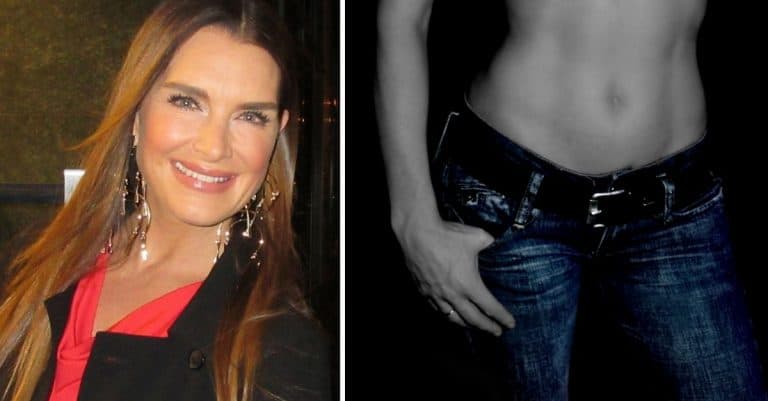 When model and actress Brooke Shields was 15-years-old, she became famous for modeling Calvin Klein Jeans. These days, she said she would never wear those jeans again. She said she recently found them and could probably fit, but would never try. She said they look too painful due to the high waisted nature.
Brooke said, "When I was that age, I was built like a little boy. I don't have any desire to fit back into them. I've had two children and I've grown into a more womanly shape that I feel comfortable in and that I'm proud of."
Brooke Shields says she will never wear those iconic Calvin Klein jeans again
https://www.instagram.com/p/B8hDirOArgh/
She continued, "I'm celebrating who I am now, not trying to get the body I had when I was 15. One of the messages I want to share with other women is to celebrate yourself. Own your curves and strengths rather than trying to look like somebody else or be skinny. I'd rather be strong and fit than anything else."
RELATED: Brooke Shields Is In Her 50s And Still Looks Absolutely Stunning In A Bikini
These days, her health is more important to her. During the coronavirus pandemic, she has been sharing at-home workouts with her followers. She said she hopes to lift people's spirits during this hard time. Staying physically fit is very important, especially when most of us are feeling anxious and stuck at home.
https://www.instagram.com/p/B_5H66Hguep/
Brooke has been sharing a new workout routine every Wednesday on her social media accounts. She focuses on safe workouts after she had a partial knee replacement. Brooke said, "I say I work out four times a week. And I do one day of rest or one day of yoga or just one day of walking. I try to vary it. You can lift things that are heavy, a dishrag can give an unbelievable hamstring workout. Even vacuuming the house nonstop can break a sweat. I think it's all about committing to doing something, whether it's an online yoga class, a Zoom session with a trainer — it becomes more of an opportunity than a chore."
She also said that you don't need fancy workout equipment to stay fit at home. She shared, "You can lift gallons of milk. I like to joke that you can do bicep curls with a bottle of tequila. Make it less of a chore. And once you start, you [start] to think, 'I can do almost anything for an hour.'"