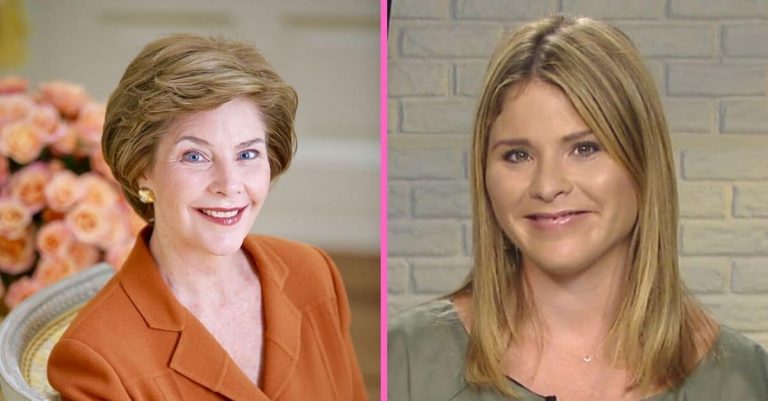 Jenna Bush Hager shared some amazing throwback photos of her mother and late grandmother to celebrate Mother's Day. Sadly, the family lost her grandmother, lovingly called Grammee, one year ago. In addition, she celebrated her 12th wedding anniversary with her husband Henry Hager.
She wrote in the Mother's Day tribute post, "Happiest Mother's Day to my mama—and her mama (my Grammee) who we lost a year ago today. Grammee taught us every constellation in the sky and to love the tiny creatures of West Texas. My mama taught me how to be a mom. Love you mama."
Jenna Bush Hager had a lot to celebrate on Mother's Day
https://www.instagram.com/p/CAAoDTiAL7E/?utm_source=ig_embed
Jenna shared a series of photos of herself, Henry, and the kids. One was from their wedding day, 12 years ago. The other photos chronicle their relationship over the years. She wrote, "Twelve years ago I married this dude as the sun set over Texas—the day after his thirtieth birthday. Twelve years, three kids, some loss, and insurmountable JOY,—and I still love him with all of me. Happiest anniversary Hank."
RELATED: Jenna Bush Hager Honors Mom And Grandmas On International Women's Day
https://www.instagram.com/p/CABNDo1A-Gb/
What a day of memories! On Friday, she celebrated Mother's Day a little early on a virtual edition of TODAY. Former First Lady, Laura Bush (Jenna's mom) appeared on the show to talk about Jenna and her children.
Laura said, "I think Jenna's terrific as a mother. She knows how to play with them and have fun with them. I don't ever really see her lose her patience with them. Maybe she does when her mother's not watching, but I think she's been a really wonderful mother, and I think she's loved having those little girls and now this little baby boy Hal."
So sweet!