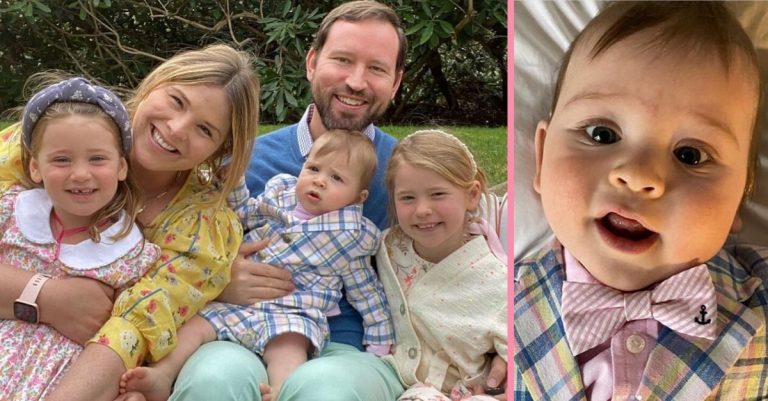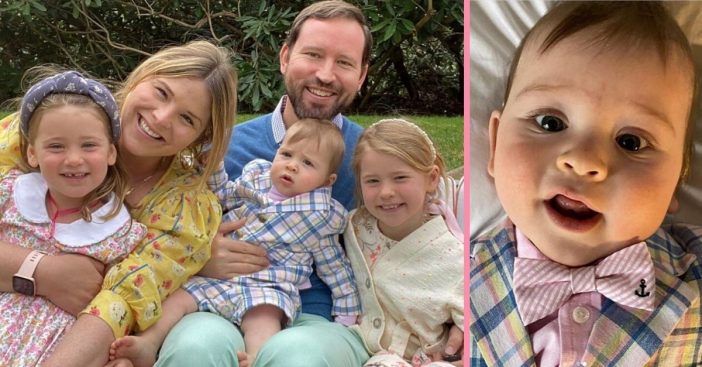 Jenna Bush Hager shared some adorable photos of her kids on Easter. This year was baby Hal's very first Easter. While it was very unusual this year due to social distancing, Jenna also shared a lesson that her daughter Mila learned this year. The family celebrated together at home and dressed up for the occasion!
Jenna shared several photos of the family, including one of baby Hal in a little bow tie and plaid suit! He is just so cute. She captioned the photos, "Mila this morning: Mom, it doesn't seem like Easter this year. Me: Why baby? M: well, we aren't leaving the house. We don't get to see Mimi and Bumpy. We are watching church instead of going."
Jenna shares photos of her family dressed up for Easter at home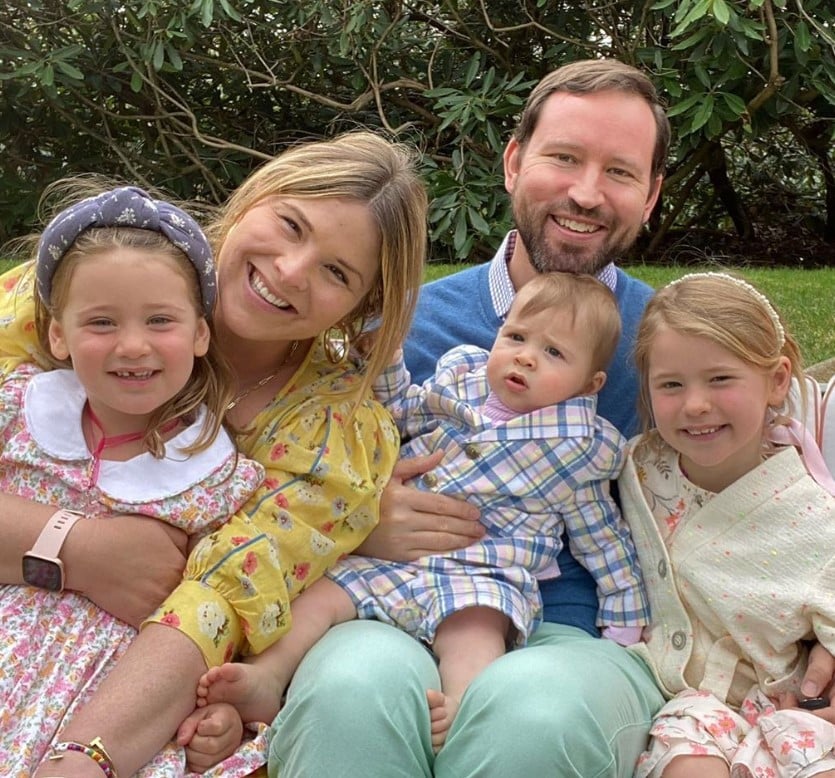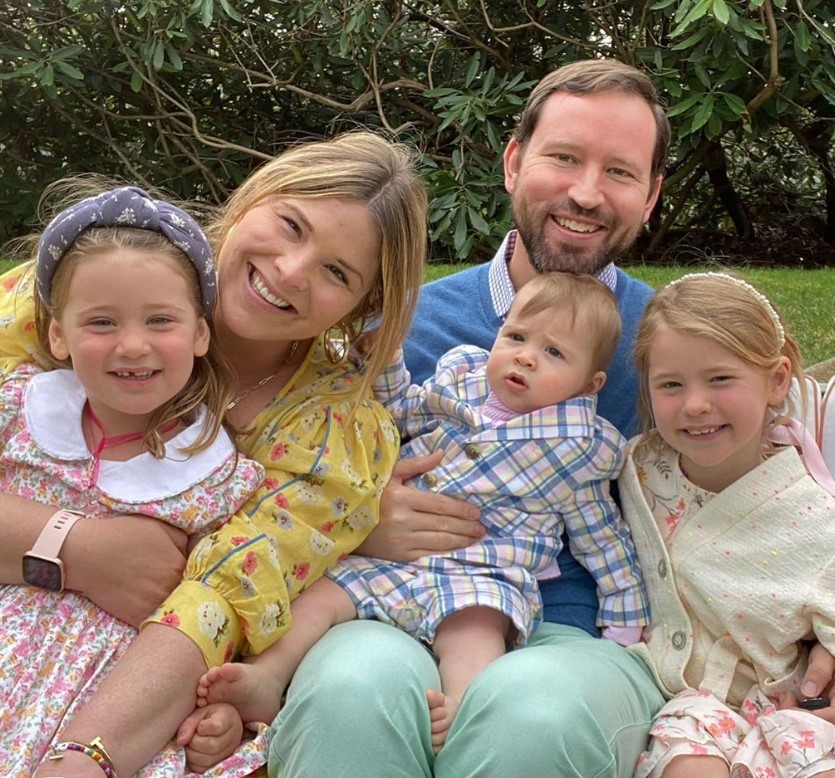 She continued, "And so we got dressed up and we cooked and prayed around the table, grateful. Thankful for a beautiful world and a God that loves us so much. Then after lunch Mila said, 'Mom, this is the best Easter ever….because Hal is here.'"
RELATED: Hoda Kotb And Jenna Bush Hager's Families Surprise Them On Live TV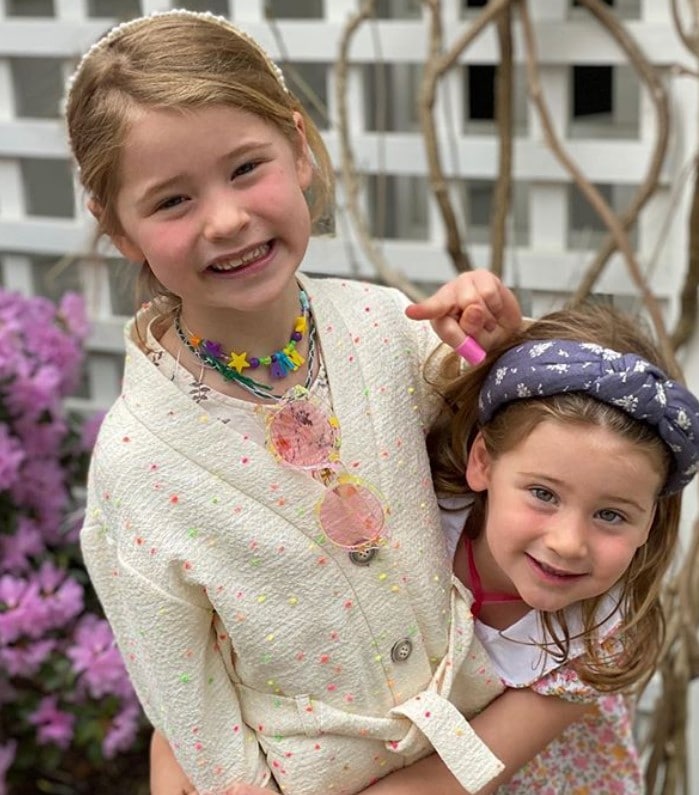 Finally, she wrote, "And I thought that's it baby girl—it isn't about where travel, or parties full of people, it is about the greatest and most simple gifts like their baby brother on his first Easter. We are praying of those who feel alone, lonely. Those who have lost hope. May you find joy and comfort knowing you are loved."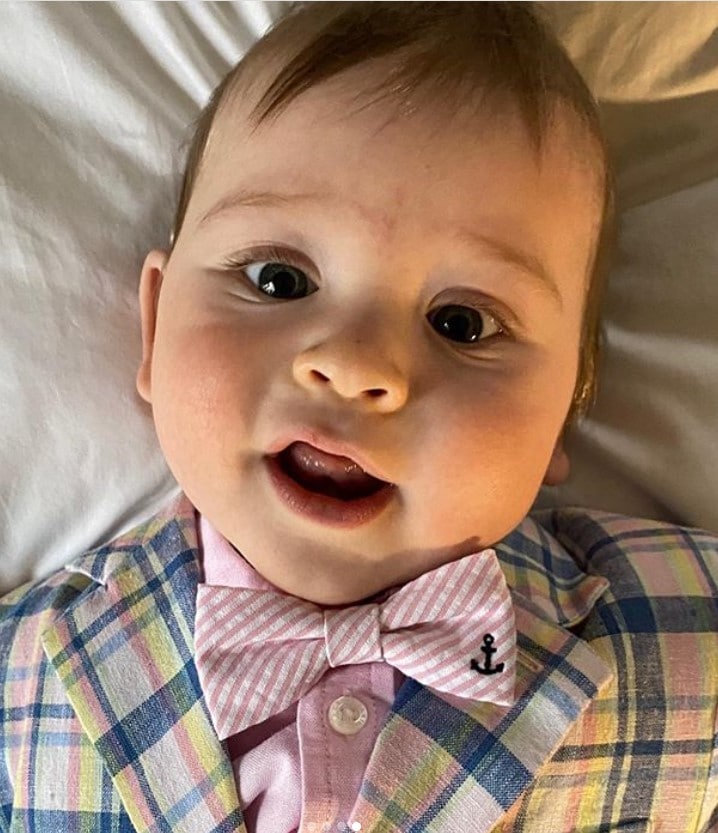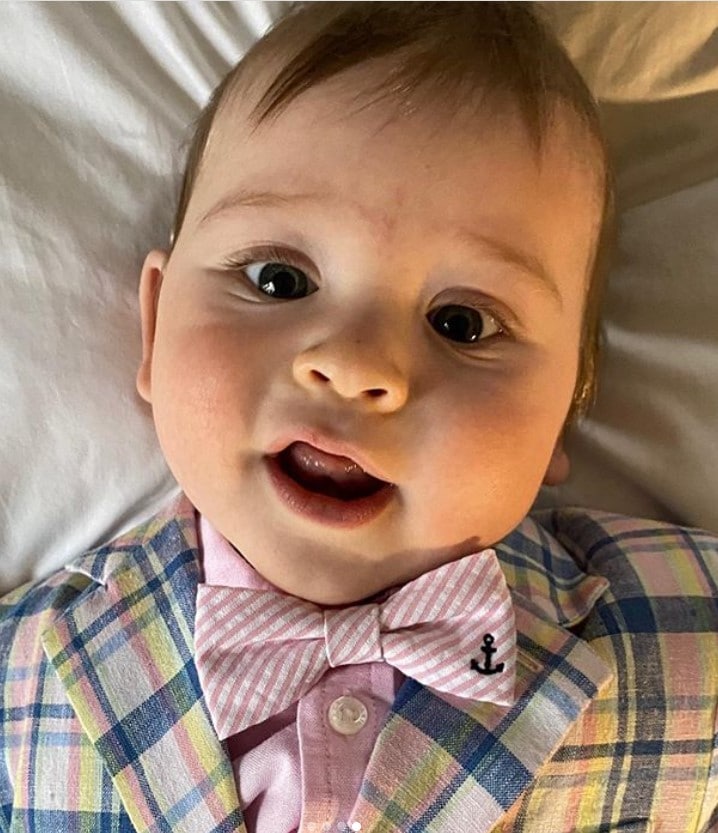 Hal is now eight months old. Many fans commented on how much Hal looks like his grandpa, George W. Bush. The rest of the family is dressed up in very Easter attire too! Jenna's other girls are wearing adorable little dresses, while Jenna and her husband wore bright colors too.
We hope all of you had a wonderful Easter. Remember, we can all have a little fun and stay connected while we stay home.