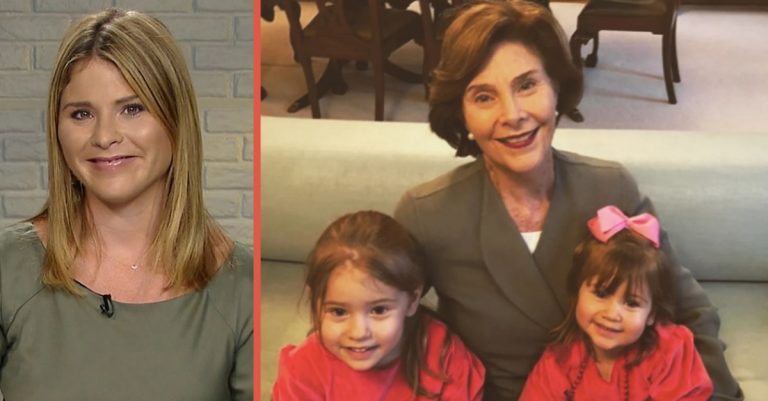 We reported just yesterday that Jenna Bush Hager announced she was pregnant with her third child at 37 years old! It was an exciting reveal as she announced it live on air, earning shocked and happy responses from her TODAY co-anchors. However, it hasn't been all sunshine and happiness on Jenna's end as she experiences guilt over being able to get pregnant when other women can't.
TODAY co-anchor Hoda Kotb, recently welcomed a daughter into her family by way of adoption and called in while on maternity leave to congratulate Jenna. Kotb actually knew about the pregnancy well before the official announcement was made.
View this post on Instagram
"Jenna, first of all, you're amazing. And when you told me that you were pregnant, I still remember because … we were wondering about adoption issues, but listening to you, I was praying," Kotb shared "And you said, 'Oh Hoda, I feel so bad.' I said, 'Please don't!' I was literally kind of holding onto a little secret and look at us, now it's all out in the open."
That's when Jenna called her mom, Laura Bush, and was open about her feelings of guilt that people she knew had infertility issues and could not conceive.
View this post on Instagram
What was Laura Bush's advice to her daughter?
She said, "Everybody gets their babies when they're supposed to."
Jenna also revealed that "My mom and her mom before her struggled with infertility forever, and so I thought that was a beautiful thing to say." The newly expecting mom continued on, saying, "I don't take this lightly. I know how blessed and lucky I am. It's an amazing gift. So Hoda, thank you for your love and happiness and support — and give that baby a kiss."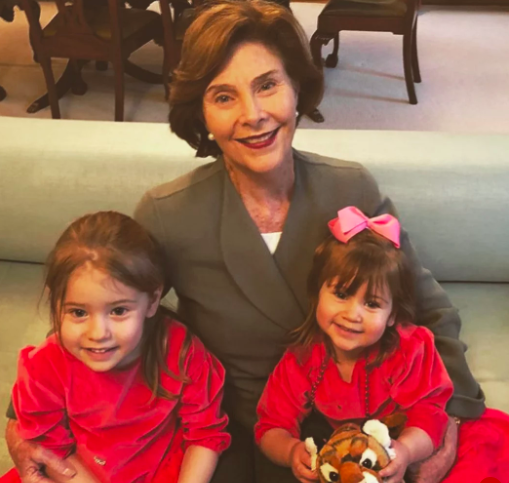 Jenna's pregnancy news came the same day that fellow TODAY star Dylan Dreyer revealed that she and husband Brian Fichera are experiencing secondary infertility and had a miscarriage. It's no secret as to why Jenna would be feeling so much guilt, but everyone is rallying behind her to help her feel that her pregnancy and her happiness from it is absolutely validated.
"When we came in, I saw Dylan's post and my heart sank for her because I think we all, at some point, have struggled with something," Jenna said, to which Dreyer responded with, "Even if you knew I was doing this story today, I would never ever want to have that be the reason why you didn't announce this today. This is so amazing! My sadness does not take away from your joy."
View this post on Instagram
Be sure to SHARE this article with prayers and well wishes for a healthy pregnancy for Jenna Bush Hager!